Are you thinking of buying precious metals from Goldmart.com but not sure whether they are legit or scam? This unbiased Goldmart.com review will give all the details you need to know about them– to help you make a rational investment decision.
Note: Goldmart.com is no longer in business. You can skip to our #1 rated Gold IRA Company here.
What Is Goldmart.com?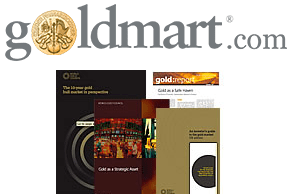 Goldmart.com (formerly Legacy Precious Metals) is an online precious metals dealer founded in 2009 by former NBA basketball player Nicholas VanderLaan. Goldmart.com is based in Carson City, Nevada. They claim to offer everything under one roof, at cheaper prices. The company deals in gold, silver, platinum and palladium.
Goldmart.com Review Summary
Location:
Carson City, Nevada
Address:
600 E William St STE 204, Carson City, NV 89701-4052
Year Founded:
2009
Management:
Nicholas VanderLaan
Website:
www.goldmart.com
Rating:
[usr 1.5]
Click Here To Learn About Our #1 Rated Gold & Silver IRA Provider
Goldmart.com Products & Services
Goldmart.com offers a wide range of gold, silver, platinum and palladium bars and coins. Their pricing is mainly based on the live spot price. One of their most popular products is the 1 oz American Gold Eagle coin, 100 g PAMP Suisse Cast Gold Bar, 1 oz Canadian Gold Maple Leaf Coin, 1 oz PAMP Suisse Fortuna Gold Bar, 1 oz American Silver Eagle Coin and 1 oz SilverTowne Buffalo Stackable Silver Round.
If you are looking to open a precious metals IRA, Goldmart.com works with New Direction IRA, Sterling Trust Company, Goldstar Trust Company and Self-Directed IRA Services to offer the services.
Note: Goldmart.com is no longer in business. Please check out our top-rated precious metals IRA provider here>>
How It Works
Goldmart.com offers its products and services mostly through their official website. You are required to first register for an account then log in to add products of your choice to your cart. Complete information on pricing as well as IRA fees are availed on the website. But bear in mind that precious metals IRA fees will vary depending on the custodian you choose.
Pros of Goldmart.com
Multiple Selection Of Products and Services
The company boasts a wide selection of bullion and rare coins. They've also got a top 50 bestseller's list which shows which of their products are the most popular. Besides, Goldmart.com offers precious metals IRAs to help you diversify your IRA portfolio.
Multiple payment options offers you convenience when buying stuff online. Goldmart.com provides multiple payment options including VISA, MasterCard, PayPal, DISCOVER NETWORK, Money Order, Check and Bitcoin.
Excellent Customer Support
Most precious metals dealers do not have a live chat system on their websites- which results in poor customer support since customer concerns cannot be responded to on time. Thankfully, Goldmart.com has a live chat system that allows you to contact customer support at any time and get your questions or issues addressed.
Cons of Goldmart.com
The company is not listed on the BBB and many other consumer protection websites which raises concerns as to whether the company is actually legitimate or scam.
Goldmart.com has poor average ratings on most online review sites. They boast an average rating of 1 out of 5 stars based on a handful reviews and complaints.
Goldmart.com's official website has been offline since 2020. Thus, it's safe to assume that the company is no longer in business.
Accreditation, Customer Reviews & Rating

Goldmart.com is neither listed nor accredited by both the Better Business Bureau and Business Consumer Alliance.

However, they are rated on Trustlink and Yelp.com wherein they boast an average rating of 2.5/5 stars based on 10 customer reviews and complaints. The firm lacks reviews and ratings on many other consumer protection websites despite their being in existence for over a decade.
Is Goldmart.com a Scam?
Most investors think Goldmart.com is a scam since it lacks great reviews or ratings online. While poor reviews have actually dented their image, the truth is that Goldmart.com is a legit precious metals firm. They have a physical address in Nevada and their founder and president is well known. But if you are seriously looking for a reliable company to invest your hard-earned cash, going for a highly rated company is what we recommend. You may want to check out our #1 rated Gold & Silver IRA provider on this page.
Goldmart.com Reviews-Summary
Goldmart.com is precious metals Company founded in 2009. The company claims to offer everything a coin shop would offer, but at cheaper prices. What sets them apart from competitors is their multiple selection of products, multiple payment options as well as excellent customer support.
However, Goldmart.com is poorly rated on most online platforms. The firm's website has also been offline since 2020 which confirms our fears that it may have gone under.