Investing in precious metals, such as gold and silver, has been a time-tested method for wealth preservation and portfolio diversification. To ensure the quality and authenticity of your investments, you must, however, select a reputable bullion dealer. In this in-depth review, we will examine Boston Bullion, a prominent player in the precious metals market. We will investigate their history, products, customer reviews, and legitimacy.
What Is Boston Bullion?

Location: Boston Bullion is located in Burlington, Massachusetts. Their prime location in a major financial hub adds credibility to their operations.
Address: Boston Bullion's physical address is 127 Cambridge St #1A, Burlington, MA 01803, United States. Having a verifiable physical address is crucial when dealing with a bullion dealer as it ensures transparency and accountability.
Year Founded: Boston Bullion was founded in 2006, which makes it relatively new in the precious metals market. This means they may not have the same level of experience as some of their competitors, but they have established themselves as a reputable player in the industry over the years.
Management: Boston Bullion is owned and managed by Kenneth Murphy. Murphy founded the firm out of a personal financial interest in gold and silver.
Website: Boston Bullion operates through their official website, www.bostonbullion.com. A well-designed and informative website is a positive sign, as it can provide potential customers with essential information about the company's products and services.
Rating: Boston Bullion's rating on various platforms is an essential factor to consider when assessing their reliability and customer satisfaction. We will explore this aspect further in the "Customer Reviews and Ratings" section.
Boston Bullion Products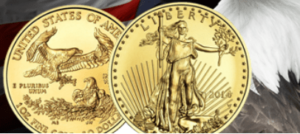 Boston Bullion offers a range of precious metal products, including gold and silver bullion coins, bars, and rounds. They source their products from reputable mints and refiners, ensuring that customers receive high-quality, authentic precious metals. Additionally, they offer various denominations and designs, making it possible for both seasoned and novice investors to find products that suit their preferences.
How Does It Work?
Purchasing precious metals from Boston Bullion is a straightforward process. Here's how it typically works:
Visit their Website
Navigate to their official website, www.bostonbullion.com, to explore their product offerings and current prices.
Select Products
Choose the precious metals you wish to purchase. Ensure that you carefully review product details, including weight, purity, and pricing.
Add to Cart:
Add your selected items to your shopping cart.
Checkout:
Provide your shipping and payment information during the checkout process.
Payment:
Boston Bullion accepts various payment methods, including credit/debit cards and bank wire transfers.
Shipping:
Once your order is confirmed, Boston Bullion will ship your precious metals to your designated address, typically through insured and secure shipping methods.
Receiving Your Order:
Upon delivery, carefully inspect your order to ensure it matches your purchase, is in good condition, and meets the specified quality standards.
Pros of Boston Bullion
Boston Bullion has built a positive reputation in the industry for providing authentic precious metals and exceptional customer service.
Their physical location in Burlington, a major financial center, adds credibility to their operations.
Boston Bullion offers a diverse range of precious metal products, making it accessible to a broad spectrum of investors.
They use secure payment and shipping methods to ensure that your investment is protected during the purchase and delivery process.
Their website provides educational resources and market insights, helping customers make informed investment decisions.
Cons of Boston Bullion
Boston Bullion is a relatively new player in the industry compared to some long-standing bullion dealers. This may raise questions about their experience and longevity.
Detailed information about the management team was not readily available, which can be a concern for those who value transparency in their investments.
The company lacks sufficient reviews on various review platforms including Trustpilot and TrustLink
Customer Reviews and Ratings

To assess the reliability and customer satisfaction of Boston Bullion, it's crucial to look at reviews and ratings on various platforms:
Better Business Bureau (BBB)
As of my last update, Boston Bullion had an A+ rating on the BBB, which is a strong indicator of their commitment to customer satisfaction and ethical business practices.
TrustLink
Boston Bullion has no reviews or ratings on TrustLink
Yelp
On Yelp, Boston Bullion had a rating of 4.7 out of 5 stars, which suggests that customers are generally satisfied with their services.
Trustpilot
Boston Bullion lacks reviews or ratings on Trustpilot
Is Boston Bullion Legit?
Based on the information available, Boston Bullion appears to be a legitimate and reputable precious metals dealer. Their positive ratings on various platforms, including the BBB, andYelp suggest that they have a history of providing quality products and excellent customer service. However, it's essential to conduct your due diligence and verify their current status and reviews, as the industry can change over time.
Alternatives to Boston Bullion 
Boston Bullion Reviews- Conclusion
Boston Bullion, a Boston-based precious metals dealer founded in 2006, has earned a positive reputation for offering a diverse range of high-quality gold and silver products. Their commitment to customer satisfaction is evident in their strong ratings and reviews on platforms like the BBB. While they may not have the extensive history of some long-standing bullion dealers, Boston Bullion has established itself as a reliable and reputable option for investors looking to add precious metals to their portfolios. As with any investment, it's essential to conduct thorough research and consider your own financial goals and preferences before making a purchase.