Are you searching for a legitimate precious metals company? Is Hard Assets Alliance among the reputable companies? Is it legitimate or a scam? Read our Hard Assets Alliance reviews to get the facts.
Let's begin.
What Is Hard Assets Alliance?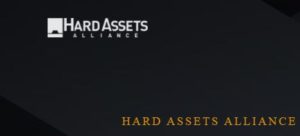 Hard Assets Alliance is a precious metals company founded in 2012 by a group of individuals who identify as financial analysts and precious metals researchers. The identities of this group of researchers are unknown, which begs the question, "Is Hard Assets Alliance legitimate or a scam?" We will learn more about it later in this review.
In addition to providing an online platform for bullion trading, Hard Assets Alliance takes pride in being one of the top wealth advisors. They focus primarily on educating investors about the significance of including precious metals in their portfolios. You can contact support via live chat or email if you have any additional questions, in addition to accessing free, useful information on their website.
Hard Assets Alliance Review Summary
Location:
New York
Address:
750 Third Ave, Suite 702, New York
NY 10017, USA
Manager:
Unknown
Products:
Bullion bars and coins, numismatics
Phone:
not listed
Click Here To View Our #1 Recommended Gold IRA Company>
Hard Assets Alliance Products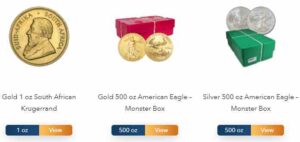 Hard Assets Alliance focuses primarily on bullion products, such as silver, gold, platinum, and palladium. The company also provides numismatic coins as an additional asset. New York City and Salt Lake City are the locations of the company's two storage facilities in the United States. Additionally, they have storage vaults in London, Zurich, Melbourne, and Singapore. Investors have the option of requesting physical delivery of metals, but this incurs additional costs for shipping and insurance.
Hard Assets Alliance Fees
Typically, we recommend a firm with flat-rate fees for gold or silver IRAs. Consequently, we examine the fee structure and actual amount levied by each company we review. Unfortunately, Hard Assets Alliance does not believe it is necessary to disclose their IRA fees, which is unfortunate because there may be concealed fees that they do not want you to know about beforehand.
Pros of Hard Assets Alliance
Hard Assets Alliance provides free investment advice on its online platform, which is beneficial for both novice and seasoned investors.
Awesome Online Metals Trading Platform
Hard Assets Alliance has created an outstanding online platform that facilitates the purchase and sale of precious metals. In addition to being cost-effective, their platform is also user-friendly.
Reliable Customer Support
Hard Assets Alliance's website includes a live conversation feature for contacting customer support and resolving all inquiries and complaints.
Cons of Hard Assets Alliance
Insufficient Customer Reviews
They have very few online reviews despite being in business since 2012. This is a red flag, as consumer reviews and ratings are the most important indicator of a company's credibility.
The platform contains no mention of the company's founder, chief executive officer, or deputies. You are primarily dealing with unknown individuals. This raises significant questions about the legitimacy and dependability of this company.
Not Accredited By the Better Business Bureau
Another enormous red flag. Hard Assets Alliance is not accredited by the BBB, the most reliable online directory. Most investors examine a company's BBB accreditation before deciding to invest.
Another red flag is a lack of fee information, as there may be costly hidden fees that they don't want you to know about.
Is There a Better Alternative To Hard Assets Alliance?
Yes, our top-rated precious metals company offers industry-leading products and some of the lowest fees for gold and silver IRAs. Furthermore, professionals and personalities across the United States trust and endorse them. Find out more about them on this page.
Accreditation and Customer Reviews

Without investigating Hard Assets Alliance reviews on credible online directories, our review would be incomplete. Hard Assets Alliance has a Better Business Bureau rating of 1 out of 5 stars based on one user review and 3 complaints. On Trustpilot, they have a 4.5-star rating based on 66 customer reviews. They lack reviews on Trustlink, Yelp, Trustpilot, Business Consumer Alliance, Ripoff Report, and a variety of other online consumer protection websites.
Interested in opening a gold or silver IRA? Here are Our Top 3 Precious Metals IRA Companies.
Frequently Asked Questions
Is Hard Assets Alliance a Scam?
No, Hard Assets Alliance is legitimate, despite the fact that it conceals vital information that casts doubt on the dependability of its services.
Does Hard Assets Alliance Accept Physical Delivery?
Yes, they accept physical delivery, but you are responsible for the shipping costs.
Alternatives to Hard Assets Alliance
Hard Assets Alliance Reviews Conclusion
Hard Assets Alliance is a precious metals company founded by a group of researchers and analysts. The company's goal is to enlighten investors on the importance of portfolio diversification. They sell gold, silver, palladium, and platinum products to be used for this purpose.
Nonetheless, it is important to note that this company has its drawbacks. For example, their proprietor is unknown, there are few customer reviews and subscription costs are not disclosed. Additionally, the company is not accredited by the Better Business Bureau.