If you are considering purchasing precious metals from Ottawa Bullion, you must thoroughly read this article to avoid losing money. Here, we examine Ottawa Bullion reviews and ratings from actual consumers on reputable online directories such as the Better Business Bureau, Business Consumer Alliance, and Trustpilot to determine whether or not this company is legit. But first, let's examine who Ottawa Bullion is, their products, and the fees they charge.
Who Is Ottawa Bullion?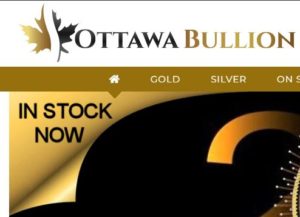 Ottawa Bullion is a precious metals dealer based in Ottawa, Canada. The company specializes in gold and silver coins and bars and provides a robust online platform to facilitate transactions. Ottawa Bullion's products and services are primarily geared toward the residents of Ottawa, and the company primarily accepts Canadian dollars as payment. Most of their products are sold in wholesale, making it difficult for individuals on a tight budget to purchase them.
Does It Offer Precious Metals IRAs?
No, Ottawa Bullion does not offer gold or silver Individual Retirement Accounts. If you are searching for a dependable precious metals IRA dealer, you can review the top-rated Gold IRA Companies on this page.
Company Info
Location: Ottawa, Canada
Address: 1309 Carling Ave
Ottawa
ON K1Z 7K8
Canada
Website: http://www.ottawabullion.com
Management: Ottawa Bullion
Tel: +1 613-979-4653
Overall Rating: 3.5/5
Ottawa Bullion Products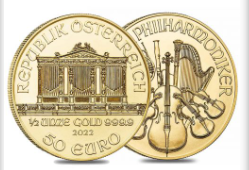 Ottawa Bullion offers a variety of gold and silver products, primarily bullion bars and coins. The majority of their products are of excellent quality and sourced from a variety of mints. There are 1 oz Canadian Gold Maple Leaf Coins, 1 oz Canadian Silver Maple Leaf Coins, 10 oz Royal Canadian Mint Silver Bars, 100 oz Royal Canadian Mint Silver Bars, and a great deal more. On their website, you can view and purchase all of their products, but you must first schedule an appointment through their online booking system. This is unappealing to the majority of individuals because it is a laborious process, primarily because their booking system is not always accessible.
Ottawa Bullion Pricing
On their online store, Ottawa Bullion displays metal prices that are continually updated. Consequently, metal prices fluctuate, and you must monitor their price charts.
Let's now take a quick glance at the advantages and disadvantages of Ottawa Bullion.
Pros of Ottawa Bullion
Massive Discounts on Bulk Purchases
When purchasing in volume via their wholesale website, you will save a substantial amount of money.
Offers Secure Storage Vaults
Through its partnership with Strategic Wealth Preservation (SWP), Ottawa Bullion offers consumers secure storage. They provide segregated and insured storage facilities to ensure the highest level of protection for your investment assets.
You are able to sell your bullion back to the company. Consequently, this company makes it simple to liquidate your assets in an emergency.
User-Friendly Online Store
Their product catalog is organized and user-friendly. Metal prices are also frequently updated.
Ottawa Bullion accepts Bitcoin payments for purchases over CAD 1000, making it convenient for customers who prefer to use this payment method.
Cons of Ottawa Bullion
Their Booking System Is Complicated
Their online appointment booking system is not always accessible, despite the fact that it is required to use this system in order to purchase their products. They do not permit customers to schedule appointments via telephone; therefore, everyone must use the online platform, which is not available around the clock. This could be very inconvenient.
Lack of Sufficient Customer Reviews and Ratings
There are insufficient customer reviews on online directories to determine if Ottawa Bullion is actually dependable. Online platforms host thousands of client reviews and testimonials for the majority of reputable businesses.
They mainly accept payments in Canadian dollars. Thus, if you wish to make a purchase using U.S. dollars, you will need to contact customer service for authorization. Additionally, they do not accept wire transfers unless you contact their support and receive permission to do so.
Not Favorable for Investors On a Tight Budget
The majority of their products are sold on a wholesale basis, necessitating bulk purchases that make the endeavor costly. This may not benefit investors with a limited budget.
Limited Selection of Products
In addition to gold and silver bullion products, they also sell a few other items. They have a limited selection of products compared to other companies that stock thousands of items.
Is there a Better Alternative to Ottawa Bullion?
Yes, our top-rated precious metals company offers more reasonable prices, higher customer satisfaction ratings, and a user-friendly online purchasing platform that does not require online appointments. In addition, they offer Precious Metals IRA Services and accept a variety of payment methods. Learn more about it here.
Customer Reviews and Ratings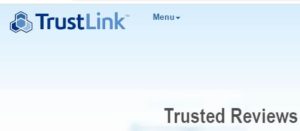 Let's now examine Ottawa Bullion reviews on online directories. Surprisingly, we were unable to locate any customer reviews, ratings, or complaints for Ottawa Bullion on sites like the Better Business Bureau, Trustlink, Trustpilot, or Business Consumer Alliance. The only reviews available are on Google+, where they have a 3.5-star rating based on 25 customer reviews.
Frequently Asked Questions
Is Ottawa Bullion Legit or Scam?
Ottawa Bullion is a legit precious metals company and not a scam.
Does Ottawa Bullion offer Precious Metals IRAs?
No, Ottawa Bullion does not offer gold or silver IRAs. If you are interested in Gold IRAs, you can view our list of the three best Gold IRA providers on this page.
Ottawa Bullion Alternatives
Ottawa Bullion Reviews- Conclusion
We've come to the end of our Ottawa Bullion reviews. We sincerely hope that this article was useful. If you have any prior experience with Ottawa Bullion or wish to offer your own opinion about this company, you may do so in the section below. Many thanks for reading.