If you wish to invest in precious metals, you must find a trustworthy precious metals company. Is Milesfranklin.com a reputable organization in its field? Is it legit or a scam? Find out in this objective Milesfranklin.com reviews. Let's begin.
What Is Milesfranklin.com?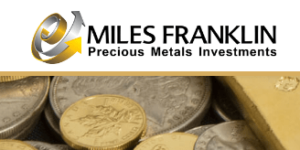 David Shectman and his son Andrew founded Milesfranklin.com (Miles Franklin Precious Metals Investments) as a precious metals company in 1989. The Wayzata, Minnesota-based company is among the earliest precious metals dealers. Milesfranklin.com offers an extensive selection of gold, palladium, silver, and platinum bullion in addition to numismatics. Additionally, the company offers precious metal IRAs in conjunction with custodians such as New Direction Trust Company.
Milesfranklin.com Review Summary
Location:
Wayzata, Minnesota
Address:
801 Twelve Oaks Center Dr Ste 834
Wayzata, MN 55391-4650
Year Founded:
1989
Management:
David & Andrew Schectman (Founders)
Website:
www.milesfranklin.com
Rating:
[usr 3.5] Not Recommended
Click Here to See Our #1 Rated Gold & Silver IRA Provider>
Milesfranklin.com Products & Services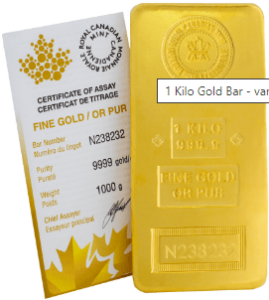 Milesfranklin.com sells a variety of gold, platinum, silver, and palladium bullion coins and bars that are IRA-approved. In addition, they provide a vast assortment of numismatic coins for collectors. Milesfranklin.com can help you establish a precious metals IRA through a partnership with New Direction Trust and the Brinks depository. The items listed below are available for purchase from Milesfranklin.com.
1 Ounce Gold Australian Perth Mint Bar
1 Ounce Gold Australian Philharmonic 2019
1 Ounce Gold American Eagle
1 Kilo Gold Bar from various mints
1 Ounce Gold Canadian Maple Leaf
1 Ounce Silver Australia Dragon
1 Ounce Silver Australia Koala 2019
1 Ounce Silver Buffalo Round
1 Ounce Silver American Eagle Backdated
1 Kilo Silver Cast Bar
2 Ounce Silver Canadian Creatures Of The North
1 Ounce Platinum Canadian Maple Leaf
1 Ounce Platinum American Eagle
1 Ounce Platinum Bar
1 Ounce Palladium Bar
1 Ounce Platinum Canadian Maple Leaf
1 Ounce Palladium American Eagle
How to Get Started
Milesfranklin.com's website features a product catalog, but there is no online payment system for placing orders. You must contact the business in order to inquire about pricing or to place an order. Regarding precious metal IRAs, you must provide the following information to the company.
Your name, phone number, email address, social security number, physical address, and date of birth.
The type of tax-deferred account you wish to open e.g. 401k, SEP, Traditional IRA, Roth IRA, etc.
The amount you wish to roll over
If paying via electronic check or credit card, you must provide your credit card number, security code, expiration date, or a blank check.
Details about your current IRA Custodian including phone or fax number, physical address, as well as your account number
A copy of your current IRA plan statement
Miles Franklin will assist you in rolling over your funds and acquiring metals for your IRA upon receipt of the above information.
Pros of Milesfranklin.com
In addition to selling bullion and numismatics, Milesfranklin.com provides precious metals IRA services to help individuals safeguard their wealth during economic downturns. You only need to contact them and give a few details about yourself and your current IRA custodian to establish an account with them.
With over 30 years in business, Milesfranklin.com has not only proven its legibility and reliability, but they have also amassed unrivaled knowledge regarding precious metals. You will most likely be advised by highly knowledgeable advisors.
Since 2009, Milesfranklin.com has been accredited by the BBB, indicating that they are a reputable company.
Cons of Milesfranklin.com
There are relatively few online reviews of Milesfranklin.com. We would expect a company that has been in business for three decades to have thousands of online reviews, complaints, and ratings.
It is not only inconvenient but also time-consuming to call the company to make a purchase because there is no online purchasing.
No Pricing and IRA Fee Information
In addition to lacking an e-commerce platform, Milesfranklin.com omits price information from its product descriptions. This lack of vital information will therefore necessitate the time-consuming and costly process of contacting the company to inquire.
Find Out Our #1 Rated Gold & Silver IRA Firm Now>
Customer Reviews & Accreditation 

Based on Milesfranklin.com reviews on the BBB, the company has a rating of A+ (the highest possible rating) and a customer rating of 4.25/5 stars based on 4 customer reviews. On Yelp, they have a rating of 4/5 stars based on 4 customer reviews, whereas, on the Business Consumer Alliance, they have a rating of 5/5 stars based on 2 customer reviews. And Milesfranklin.com has a 3.7/5 rating on Trustpilot based on 1 review. Trustlink does not list Milesfranklin.com.
BBB: A+ Rating, 5 reviews, 0 Complaints 
BCA: CC Rating, 2 reviews, 0 Complaints
Yelp: 4/5 Rating, 4 reviews 
Trustpilot: 3.7/5 Rating, 1 review
Trustlink: Not Listed
Is Milesfranklin.com Legit or Scam?
Despite the limited customer reviews, we determined that Milesfranklin.com is a legitimate precious metals dealer and not a scam. It has existed for thirty years and is owned by renowned precious metals experts.
Alternatives to Milesfranklin.com 
Milesfranklin.com Reviews Conclusion
Milesfranklin.com is a precious metals firm based in Wayzata, Minnesota. The company has been providing quality bullion, numismatics, and IRA services for more than three decades. In addition, the company is BBB-accredited, indicating that it is completely legitimate. The lack of online reviews and ratings is a significant drawback for Milesfranklin.com.