Is JM Bullion a legit company or scam? Is it a reputable firm and can you trust them with your hard-earned money? Well, in this comprehensive JM Bullion review, you'll learn about their products, services, pros, cons and whether we would recommend them for your Precious Metals purchasing/investment.
What Is JM Bullion?

JM Bullion is a precious metals company founded in 2011 by Jonathan Wanchalk and Michael Wittmeyer (company's current CEO). Their mission was to offer precious metals to investors who wished to diversify their portfolios or protect their retirement from economic downturns.
In a nutshell, JM Bullion is a company that is involved in the purchase and sale of precious metals such as gold, silver, platinum and palladium. The company is located in Dallas, Texas.
JM Bullion Reviews Summary
Location:
Dallas, TX
Address:
11700 Preston RD STE 660153
Management:
CEO: Michael Wittmeyer, VP of Operations: Tom Fougerousse
JM Bullion Products and Services
JM Bullion offers investors the opportunity to conveniently purchase precious metals online. As aforementioned, they sell several types of bullion hence giving customers a wide selection of bullion, rare coins and even jewelry.
One unique feature of this company is their awesome, modern website. They make online purchasing of metals extremely easy. All products and their respective prices are clearly indicated on the catalog, making it easy to select the right products.
Now, let's have a quick look at the two main precious metals offered at JM Bullion.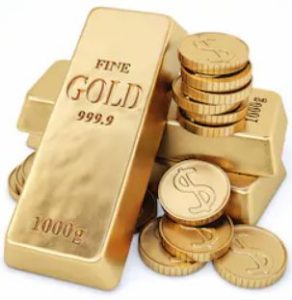 They sell a wide range of both gold bullion coins and bars. Most customers prefer coins due to the government backing they have. Gold bullion coins available include the Australian Gold Kangaroo, Austrian Gold Philharmonic, American Gold Buffalo, American Gold Eagle and South African Kruggerand among others.
JM Bullion gold bars come in different forms and weights. Gold bars are produced by licensed private mints hence are just as legal as the coins.  Some of the bullion bars available include the RMC Gold Bars, Credit Suisse Gold Bars and the Sunshine Mint Gold Bars.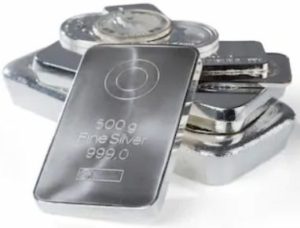 Silver products are also offered at JM Bullion. They come  in form of coins, bars and rounds. Silver bullion is not only preferred due to its affordability but also due to its availability in different forms and sizes.
Does JM Bullion Offer Precious Metals IRAs?
JM Bullion does not offer precious metals IRA services. They only sell precious metals, therefore you will need to look for a precious metals firm that offeres IRA services. Click here to find out our top-rated precious metals IRA dealer In 2023
Is JM Bullion Legit?
JM Bullion has multiple physical locations across the country. The company is also run by trusted professionals, hence it's not a scam but a legit precious metals company that has been in business for over 10 years.
Advantages of Choosing JM Bullion
JM Bullion charges zero ($0) fees shipping on all orders.
Wide Selection of Products
They have one of the biggest stores and hundreds of products in stock. Thus, you will find all the products you need under one roof.
Disadvantages of Choosing JM Bullion
Lack of  Storage Facilities
The company  does not offer storage services,  thus causing immense hardship to investors who have no other option but to find their own custodian (which could lead to higher fees).
JM bullion is usually known for their fast shipping, but they seem to have lowered their standards in recent times, resulting in delayed shipping and disgruntled clients.
Customers have complained on several occasions about the laxity customer care staff portray when it comes to responding to customer inquiries. In some cases, customers' emails are ignored, which has resulted in many customer complaints. Numerous customers have also accused JM Bullion staff of selling low quality or tarnished products.
Neither Listed By US Mint as a Dealer Nor TRUSTe Verified
Most credible precious metal dealers are listed by the US Mint as a dealer and are TRUSTe verified. JM Bullion is neither listed nor verified, which raises suspicion and mistrust. As a result, investors have shifted to more trustable companies such as Goldco and Regal Assets since most of them don't want to risk their hard-earned savings.
Also Read: 5 Best Gold IRA Companies In 2023
Accreditation and Customer Reviews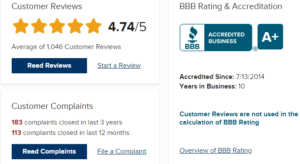 JM Bullion was accredited in July 2014 by the Better Business Bureau and currently holds an A+ rating with the organization. At the time of writing this post, the company had a total of 1, 046 reviews and 183 customer complaints on the platform. Most of the complaints concern delayed shipment and loss of items on transit.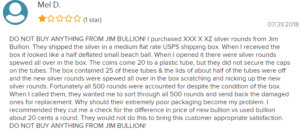 On Facebook, the company has a rating of 4.5/5 stars after 640 reviews.
JM Bullion is neither listed nor accredited by BCA. JM is listed on TrustLink but has zero reviews so far.
Frequently Asked Questions
Is JM Bullion a Scam?
No, JM Bullion is not a scam. If they were a scam, they wouldn't have survived for so long in this extremely competitive precious metals industry.
Where is JM Bullion located?
JM Bullion is located in Dallas, but they also have offices in Chicago, Lancaster and many other places.
What does JM Bullion stand for?
JM Bullion is derived from the first names of the company's founders: Jonathan Wanchalk and Michael Wittmeyer.
Can I buy silver bars at JM Bullion?
Yes. There is a wide variety of silver bars at JM Bullion which include Geiger Edelmetalle Bars and PAMP Suisse Fortuna Bars among others.
How long does JM Bullion take to ship?
JM Bullion promises to ship in one day, but there have been delays of up to seven days reported by some customers.
Which is the better investment between gold and silver?
Gold is obviously a better investment due to its age-long stability, but silver remains a good alternative to investors who can't afford gold. Other than its affordability, silver is also diverse and you'll find it in different forms e.g. coins, bars, rounds and even statues.
Should You Buy from JM Bullion?
As we've seen, JM Bullion has a diverse array of products to choose from, but it's probably not the best company out there. They don't offer storage and are not TRUSTe verified which dents their image. You can find out our top-rated company by clicking here.
Related: APMEX Reviews
JM Bullion Alternatives
Conclusion
Thanks for reading our JM Bullion review. Now, your are equipped with sufficient knowledge to make a better investment decision and avoid risks associated with precious metals purchasing and IRA rollovers.
We've just seen that the company has numerous disadvantages, despite having lucrative offers such as free shipping and massive selection of metals. Therefore you need to consider all these factors before making a move, as they are extremely crucial for your investment decisions.