Heartland Precious Metals is renowned for its extensive selection of bullion and collectibles, but is it a legitimate business? Before making a purchase, you should read this Heartland Precious Metals review to determine whether or not their products are of high quality.
What Is Heartland Precious Metals?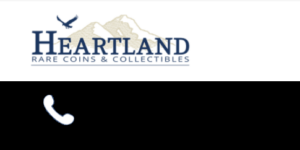 Heartland Precious Metals is an Oklahoma-based coin dealer established in 2009 by professional coin collector Paul Montgomery. The business maintains a vast stock of bullion coins, rare coins, and collectibles. HPM guarantees the lowest feasible prices on all of its products.
Are Precious Metals IRAs Offered?
No, there is no mention of precious metals IRAs on their official website. Check out our top recommendation for gold and silver IRAs via the link below if you are interested in IRAs.
Learn About Our Top Recommended Company for Gold & Silver IRAs>
Company Info
Location:
Guthrie, Oklahoma
Address:
116 W Oklahoma
Guthrie, OK 73044
Year Founded:
2009
Management:
Paul Montgomery (President and Founder)
Website:
www.heartlandrarecoingallery.com
Overall Rating:
[usr 3]
Products & Services

As previously stated, Heartland Precious Metals is one of the leading companies with a vast selection of precious metals. The majority of their inventory consists of gold and silver bullion, rare coins, gold and silver scrap, jewelry, watches, heirlooms, memorabilia, and much more. In addition to selling, HPM promises to purchase rare coins and bullion at reasonable prices.
How It Works
HPM has a website, but it lacks a product catalog and a shopping cart so you cannot place orders directly on the site. However, you can initiate a purchase by calling their phone number. The organization accepts wire transfers, money orders, cashier's checks, and personal checks. Surprisingly, they do not accept debit and credit cards, despite the fact that these are the most popular payment methods among investors.
Pros of Heartland Precious Metals
The firm promises to repurchase your bullion, rare coins, and jewelry at a competitive price.
Provides Complete Transparency
They promise that their purchase and sell prices will be completely transparent. They will provide you with the current spot price, purchase price, and sell price for each product.
The company offers free shipping and insurance.
Cons of Heartland Precious Metals
They Have a Maximum Purchase Amount
Despite offering a variety of products, HPM has a maximum purchase policy that prevents you from purchasing as many hard assets as you desire. For instance, you can only purchase up to $1000 worth of precious metals in the United States and up to $2500 worth of metals in Canada.
We were unable to locate reviews of Heartland Precious Metals on prominent online directories, such as the Better Business Bureau and Trustlink.
They Don't Have an Online Checkout
Despite having a website, HPM does not have an online catalog and checkout system to facilitate online purchases. To place an order, you must instead contact them via phone, which can be time-consuming.
Debit and Credit Cards Not Accepted
Credit and debit cards are not accepted, which is unfortunate for those who prefer to pay with these methods.
Client Reviews and Ratings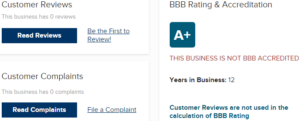 The company is shockingly neither accredited nor rated by the BBB, as there are no customer reviews, ratings, or complaints posted on the BBB's website.
They lack reviews, ratings, and complaints on all major review websites, including Trustpilot, Trustlink, Business Consumer Alliance, and Yelp.
Should You Invest In Heartland Precious Metals?
You are responsible for determining whether or not to invest with Heartland Precious Metals. Notably, however, they do not offer precious metals IRAs, which, as you may be aware, are favored by many investors. If you are interested in opening a gold or silver IRA account, we recommend this highly regarded precious metals IRA company.
Is Heartland Precious Metals Legit or a Scam?
HPM is a legitimate precious metals dealer founded and administered by an expert numismatist; it is not a scam.
Alternatives
 Conclusion
We appreciate your interest in our review of Heartland Precious Metals. HPM is an Oklahoma-based precious metals company. Paul Montgomery founded the company in 2009, and it has since grown to become one of the most reputable providers of bullion, rare coins, jewelry, watches, and other products.
It is essential to note, however, that HPM is not perfect, as they have a few flaws as well. The company, for instance, lacks BBB accreditation and reviews on all major online review sites. In addition, they limit the quantity that can be purchased and lack an online catalog or purchasing system.