Are you looking to invest in gold, silver or platinum? Gold Republic is one of the companies that offer precious metals investment services and can be of great help to you. But first, we recommend you read this short review to find out whether they are a legit company before you invest your hard-earned money into it.
What Is Gold Republic?

Gold Republic is a precious metals dealer based in Amsterdam, Netherlands. Founded in 2010, the company not only offer a platform to trade gold, they also offer storage options through secure storage vaults located in the Netherlands, Switzerland and Germany.
Moreover, Gold Republic's website is designed to allow easy investing in precious metals. Their elegantly designed web store allows for quick account creation and purchase of metals. Let's now move on to products and services offered at Gold Republic.
Gold Republic Products and Services
Gold Republic mainly sells gold bars, but they also offer silver and platinum, as well as gift accounts and precious metals savings plans. On their website, you can find detailed price charts and detailed description of bars according to their weights. You can buy 100 gram bars, Kilo bars or the Good Delivery bar weighing 12.5 Kilograms. The company states that you can also buy gold bars of smaller quantities, but then you will become co-owner of a bar.
Who Regulates the Buying and Selling of Gold at Gold Republic?
The London Bullion Market Association is the professional body that oversees the buying, selling and storage of bullion bars at Gold Republic. Your gold is ever safe as it will be stored by LBMA-approved vaults operated by independent firms such as G4S and LOOMIS.
Does It Offer Precious Metals IRAs?
No, Gold Republic is only a precious metals seller and does not offer Gold or Silver IRAs. If you are after precious metals IRAs, you may want to check out our Top-rated Gold & Silver IRA Provider On this Page.
Company Info
Location:
Amsterdam, Netherlands
Address:
Herengracht 450, 1017 CA Amsterdam, Netherlands
Year Founded:
2010
Managers:
Marleen Evertsz, Alex Butter, Piet Klaver
Website:
www.goldrepublic.com
Overall Rating:
[usr 3]
Learn About Our Top-rated Precious Metals IRA Company Here==>
How Does Gold Republic Work?
In order to buy precious metals from Gold Republic, you need to follow 3 simple steps.
Open and Validate Your Gold republic Account
First step is to create and validate your account at Gold Republic. All you have to do is visit their official website and click 'create account' and then proceed to fill out an account validation form to validate your account.
Fund Your Account
You need to fund your account to enable you to pay for precious metals.
Place Your Order
The final step is to simply place your order using the available funds in your account.
Pros of Choosing Gold Republic
They offer awesome storage facilities to guarantee safety of your investment assets. You won't have to worry about losing your investment to theft.
Gold Republic offers a buyback program which allows you to sell back your metals to the company whenever you want to.
G.R offers top-quality bullion bars regulated by the London Bullion Market Association.
Cons of Choosing Gold Republic
No Reviews On Top Review Websites
We are concerned by the lack of reviews of Gold Republic on major review websites including Trustlink and Trustpilot. This is despite having been in business for over a decade which casts doubt on their credibility.
Gold or Silver IRAs are not offered which disadvantages those looking to invest in a precious metals IRA.
A live chat allows you to quickly contact support and have your issues sorted out as soon as possible. Sadly, G. Republic does not have this feature on their website which makes communication a bit difficult.
Limited Selection of Products
They only offer a limited selection of gold, silver and platinum bars, unlike most big precious metals companies that offer a massive selection of products. Thus, you might not find all the products you are looking for on their platform.
Accreditation & Customer Reviews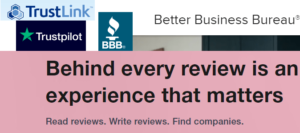 Gold Republic does not have accreditation or reviews on popular trusted sites such as the Better Business Bureau, Business Consumer Alliance and Trustpilot. Therefore, it is extremely difficult for us to determine the company's rating or reputation. Normally, we recommend you avoid companies that don't have customer ratings, reviews and testimonials on online platforms.
Is Gold Republic Ideal for Precious Metals IRAs?
As already mentioned, Gold Republic specializes in selling bullion bars and does not provide Gold or Silver IRA services. Click the link below to lean about our #1 recommended precious metals IRA provider.
Learn about our #1 rated Precious Metals IRA provider on this page
Is Gold Republic Legit?
Gold Republic seems to be a legit precious metals company owing to their physical address as well as the more than 10 years they've been in business.
Conclusion
Gold Republic is an international precious metals dealer with over 10 years in business. The firm offers gold, silver and platinum bars. Gold Republics's website is designed to allow for easy buying and selling of metals. What is more, the company offers secure storage vaults in three nations; the Netherlands, Switzerland and the Federal Republic of Germany.
The dark side of Gold Republic is their lack of online reviews and ratings. Also, they don't have a live chat and have limited section of products.
Learn about our Top Precious Metals firm. Click Here.