If you wish to invest in precious metals such as gold and silver, you need a reputable and highly regarded company. Missouri Coin Company is one of the companies that sell precious metals and allows you to establish a precious metals IRA. But before you even consider investing with them, you should read our Missouri Coin Company reviews to determine whether they are legitimate or fraudulent and whether you should choose an alternative.
What Is Missouri Coin Company?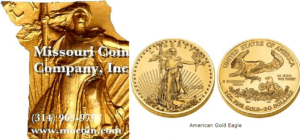 Based in Des Peres, Missouri, Missouri Coin Company is a precious metals firm primarily involved in the sale of numismatic and rare coins. However, the company has diversified its offerings by including gold and silver bullion coins and bars. They also offer retirement plans through partnerships with IRA trustees such as New Direction IRA, Sterling Trust Company, and the Entrust Group.
Missouri Coin Company Products
Missouri Coin Company specializes in the sale of rare coins and bullion. The corporation asserts that its professional numismatists have more than a century of combined experience. Moreover, Missouri Coin Company is an expert in IRA-eligible bullion coins and bars. Among their most popular gold bullion are the American Gold Eagle, the South African Krugerrand, the Canadian Maple Leaf, and privately minted bars. Included in silver bullion are coins such as the American Silver Eagle and the Canadian Maple Leaf.
Company Info
Location:
Des Peres, Missouri
Address:
Manchester Rd, Des Peres, MO 63131, United States
Year Founded:
1979
Managers:
Dennis McCormick, Matt McCormick
Website:
www.mocoin.com
Rating:
[usr 2]
Click Here To Learn About Our #1 Recommended  Gold IRA Firm
How Does Missouri Coin Company Work?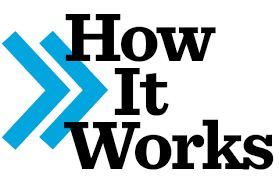 In contrast to the majority of businesses that offer an online store with a product catalog and checkout, Missouri Coin Company only lists a few products and there is no option to place an order directly from their website. To place an order, you must call the number listed on the website, which can be inconvenient. Regarding adding precious metals to your IRA, the company outlines the following five simple actions to take.
Choose an IRA Custodian
Choose a custodian for your IRA as the initial procedure. Missouri Coin Company's primary business partners are The Entrust Group and Midland IRA.
Open an Account
After choosing a custodian, proceed to open an account and select Missouri Coin Company as your precious metals dealer.
Fund Your Account
Fund your account by rolling over or transferring funds from your existing IRA.
Place Your Order
Once you've funded your account, call Missouri Coin Company to order your metals.
Wait for Your Metals to be Delivered
After placing an order for metals and making payment, your assets will be stored securely in a depository. The company will send you a confirmation message.
Pros of  Missouri Coin Company
Large Selection of Numismatic and Rare Coins
Due to their more than 40 years in business, Missouri Coin Company has amassed an extensive collection of rare coins. In fact, they claim to have virtually every sort of rare coin or collectible in stock.
They employ numismatists with more than a century of combined experience dealing with rare coins and collectibles.
Cons of Missouri Coin Company
Their website contains no information about IRA fees. Typically, we warn our readers against investing with companies that fail to disclose IRA fees, as they have a propensity to defraud you over time with concealed fees.
Their website is outdated, with simple navigation and limited content. No price charts or other comprehensive information about metals are available. As opposed to most precious metals companies, which have a massive catalog and extensive information about precious metals, they only list a few products.
We were surprised to discover that Missouri Coin Company lacks an online shopping cart. To order your coins or bars, you must either call or visit their storefront, which can be time-consuming and expensive.
Despite four decades in business, it was equally surprising to discover that Missouri Coin Company lacks customer reviews on nearly all prominent consumer protection websites.
Accreditation, Customer Reviews, and Ratings

Missouri Coin Company is not BBB-accredited and does not have any reviews on the platform. In addition, there are no reviews or ratings for the company on the Business Consumer Alliance, Trustlink, Trustpilot, or Ripoff Report.
Missouri Coin Company is only reviewed on Yelp, where they have earned a rating of 3.5 out of 5 stars from only 4 user reviews.
Should You Consider Missouri Coin Company for Your Precious Metals IRA Rollover?
Due to Missouri Coin Company's numerous deficiencies, we cannot endorse them. Inadequate and out-of-date website design, a convoluted purchasing procedure, a lack of fee transparency, and the absence of reviews on online review websites are all examples. Goldco is our top-recommended precious metals IRA provider, possessing an overall rating of 5/5 stars, numerous online reviews, and flat rate fees. Follow the link below to learn more about Goldco.
Click Here To Learn More About Goldco
Is Missouri Coin Company Legit or a Scam?
Since Missouri Coin Company has been in business for over 40 years, it is evident that it is a legitimate precious metals company and not a scam. Additionally, they have a physical address and storefront, which bolsters their legitimacy.
Alternatives to Missouri Coin Company 
Missouri Coin Company Reviews -Conclusion
Missouri Coin Company is a precious metals business that deals in both rare coins and IRA-eligible bullion. The company's staff has a combined experience with numismatic coins of more than one hundred years.
Unfortunately, Missouri Coin Company does not disclose IRA fee information. Additionally, their website is obsolete and contains meager information about precious metals. In addition, the company lacks online reviews, which are necessary for determining its credibility.