If you are looking to invest in precious metals such as gold and silver, you need a company that is highly rated and reliable. Missouri Coin Company is one of the companies that not only sell precious metals but offer you an opportunity to open a precious metals IRA. But before you even think of investing with them, read this review to find out whether they are legit or scam, and whether you should opt for an alternative.
What Is Missouri Coin Company?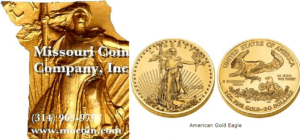 Based in Des Peres, Missouri, Missouri Coin Company is a precious metals company primarily involved in the sale of numismatic and rare coins. However, the company has managed to diversify their offerings, adding gold and silver bullion coins and bars to their mix. They also offer retirement plans by partnering with trusted IRA custodians such as New Direction IRA, Sterling Trust Company and the Entrust Group.
Missouri Coin Company Products
Missouri Coin Company mainly sells rare coins and bullion. The company claims their professional numismatists boast more than 100 years of combined experience. Moreover, Missouri Coin Company specializes in bullion coins and bars that are eligible for IRA. Some of their popular gold bullion include the American Gold Eagle, South African Krugerrand and Canadian Maple Leaf as well as privately minted bars. Silver bullion include coins such as the American Silver Eagle and Canadian Maple Leaf.
Company Info
Location:
Des Peres, Missouri
Address:
Manchester Rd, Des Peres, MO 63131, United States
Year Founded:
1979
Managers:
Dennis McCormick, Matt McCormick
Website:
www.mocoin.com
Rating:
[usr 2] Not Recommended
Click here to learn about our #1 recommended company for Gold and Silver IRAs
How Does Missouri Coin Company Work?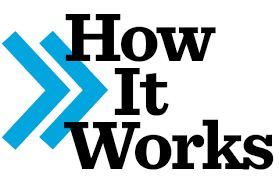 Unlike most companies that have an online store complete with a product catalog and checkout, Missouri Coin Company only lists a few products and there is no option to place an order right on their website. You will need to call the phone number listed on the website to place an order, which can be inconveniencing. As regards adding precious metals to your IRA, the company outlines 5 easy steps you can follow.
Choose an IRA Custodian
The first step is to choose your preferred IRA custodian. Missouri Coin Company mainly works with The Entrust Group and Midland IRA.
Open an Account
After choosing a custodian, proceed to open an account and select Missouri Coin Company as your precious metals dealer.
Fund Your Account
Fund your account by rolling over or transferring funds from your existing IRA.
Place Your Order
Once you've funded your account, call Missouri Coin Company to order your metals.
Wait for Your Metals to Be Delivered
Upon ordering metals and completing payment, your assets will be deposited in a depository for safe storage. You will receive a confirmation message from the company.
Pros of Choosing Missouri Coin Company
Large Selection of Numismatic and Rare Coins
Missouri Coin Company has accumulated a large selection of rare coins, thanks to their more than 40 years in business. In fact, they claim to have almost every type of rare coin or collectible in their store.
Missouri C. C boasts professional numismatists with over a century of combined experience handling rare coins and collectibles.
Offers Precious Metals IRAs
The company offers precious metals IRAs in partnership with third party custodians. This allows you to own physical gold or silver and protect your retirement from economic downturns.
Cons of Choosing Missouri Coin Company
There is no information regarding IRA fees on their website. Normally, we caution our readers from investing with companies that fail to disclose IRA fees as they tend to scam you with hidden fees in the long run. You can read about our top recommended company for IRAs on this page.
Their website is outdated and has basic navigation and less detail. There are no price charts or any other detailed information about metals. They list a handful products as opposed to most precious metals companies who have a massive catalog and detailed information about precious metals.
We were shocked to find that Missouri Coin Company lacks an online checkout system. To order your coins or bars, you will have to call them or physically visit their store front, which can be time consuming and costly.
It was equally shocking to find out that Missouri Coin Company lacks customer reviews in almost all popular consumer protection websites, despite their 4 decades in business. Thus, it is difficult to rate this company or determine their reliability.
Accreditation, Customer Reviews and Ratings

Missouri Coin Company is neither accredited with the Better Business Bureau nor does it have any reviews on the platform. Additionally, the firm lacks reviews or ratings on the Business Consumer Alliance, Trustlink, Trustpilot and the Ripoff Report.
The only platform that has reviews of Missouri Coin Company is Yelp, where they boast a 3.5 out of 5 stars rating from only 4 customer reviews.
Should You Consider Missouri Coin Company for Your Precious Metals IRA?
Missouri Coin  C. has numerous shortcomings which prompted us not to recommend them. These range from poor and outdated website design, complicated purchasing process, lack of transparency on fees to lack of reviews on online review websites. Our top recommended precious metals IRA company is Goldco, boasting and overall rating of 5/5 stars and having numerous reviews online as well as flat rate fees. Read about Goldco via the link below.
Click Here To Read About Goldco Now
Is Missouri Coin Company Legit or Scam?
Having been in business for more than 40 years, it is evident that Missouri Coin Company is a legit precious metals firm and not a scam. They also have a physical address and storefront which further confirms their legitimacy.
Conclusion
Missouri Coin Company is a precious metals company dealing with both rare coins and IRA eligible bullion. The company boasts a professional team with a combined experience of over 100 years dealing with numismatic coins.
On the downside, Missouri Coin Company does not disclose IRA fees. Their website is also outdated and have scanty information regarding precious metals. Besides, the firm lacks online reviews which are crucial for determining their credibility.