Are you planning to buy precious metals from CMI Gold & Silver? Before you do, we recommend you read this review to get all the facts about the company. Here, you'll learn about their products, services, customer complaints and other crucial details about them. By the end of this review, you will be better placed to make a rational investment decision.
What Is CMI Gold & Silver?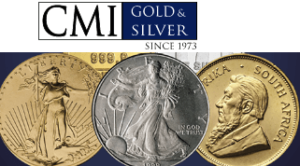 CMI Gold & Silver is a precious metals dealer based in phoenix, Arizona. Founded in 1973, the firm is one of the oldest precious metals dealers in the industry. CMIGS' mission is to guide and direct investors into purchasing metals that meet their investment needs, whilst offering the lowest prices available. CMI Gold & Silver is also actively involved in investor education to ensure that their clients are well informed about the benefits and the dangers of investing in precious metals.
CMI Gold & Silver Review Summary
Location:
Phoenix, Arizona
Address:
3800 N Central Ave Fl 11
Phoenix, AZ 85012-1992
Year Founded:
1973
Management:
Mike Haynes (CEO)
Website:
Rating:
[usr 4]
Here is Our Top Recommended Gold & Silver IRA Provider!
CMI Gold & Silver Products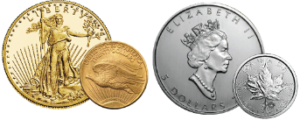 CMI Gold & Silver offers IRA-eligible bullion and rare coins. Available products include gold, silver, platinum and palladium coins and bars. Below, we've listed a few examples of CMIGS products.
Gold Products
American Gold Eagle
South African Krugerrand
Canadian Gold Maple Leaf
Perth Mint Kangaroo
Gold Buffalo Coins
Mexican 50 Pesos Gold Coins
Austrian Philharmonic Gold Coins
$20 Saint Gaudens
1-OZ Gold Bars
10-OZ Gold Bars
100-Gram Gold Bars
1 Kilo Gold Bars
Silver Products
American Silver Eagle
Silver Kangaroos
Silver Maple Leaf
Mercury Dimes
Franklin Half Dollars
40% Clad Half-Dollars
10-OZ Silver Bars
100-OZ Silver Bars
Platinum Products
American Platinum Eagle
Australian Platinum Koalas
Canadian Platinum Maple Leaf
1-OZ Platinum Platypus
Palladium Products
Canadian Palladium Maple Leaf
1-OZ Palladium Bars
How Does It Work?
CMI Gold & Silver's products are available for viewing on their online catalog. But you can't place an order online as they have no online ordering platform. Thus, all orders must be placed through phone call.
CMI Gold & Silver Gold and Silver IRA
CMI Gold & Silver helps you to open a gold or silver IRA in partnership with Goldstar Trust Company. Goldstar is a well-known IRA Custodian based in Canyon, Texas. Establishing a precious metals IRA with Goldstar Trust Company is simple and involves the following 3 steps.
Submitting completed paper work
Funding the account
Directing CMIGS which precious metals to buy
Regarding your IRA metals storage, Goldstar Trust works with the Delaware Depository Corporation, which is an IRS-approved storage facility.
Click Here To See Our #1 Rated Precious Metals IRA Provider
CMI Gold & Silver Pricing and Fees
For more information about CMI Gold & Silver fees, click here.
CMI Gold & Silver Management
CMIGS' president is Bill Haynes who's been in top leadership at the company since its establishment in 1973. Bill holds a bachelor's degree in Finance from the University of Colorado. Currently, Bill co-manages the company with his son, Mike and others. Below is the full list of the firm's current management team.
President: Bill Haynes
CEO: Mike Haynes
Vice President Operations: Johnny Estes
Vice President Marketing: Shannon Estes
Controller: Jillian Kavanagh
Brokers: Dean Greer, Aaron Green, Arol Fitzpatrick and Daniel Carbonneau
Pros of CMI Gold & Silver
Wide array of gold, silver, palladium and platinum products and services
Offers gold and silver IRAs for those wishing to diversify their investments
They have been in business since 1973, therefore are trustable
Provides customer education on their blog
Cons of CMI Gold & Silver
Limited reviews and ratings
Lacks online ordering system
CMI Gold & Silver Complaints & Ratings
CMI Gold & Silver is rated 4.7 out of 5 stars on the BBB based on 14 customer reviews and 0 customer complaints. Yelp rated CMIGS 5/5 based on 3 reviews while BCA gives the company a dismal "B" rating based on 0 reviews. CMI Gold & Silver has no reviews or ratings on Trustpilot and Trustlink.
Is CMI Gold & Silver Legit?
CMI Gold & Silver is a fully licensed precious metals company which has been operating since 1973. It's definitely a legit firm and not a scam.
CMI Gold & Silver Alternatives
CMI Gold & Silver Contact Details
Phone: 973.1392
Address: 3800 N Central Ave Fl 11 Phoenix, AZ 85012-1992
CMI Gold & Silver Reviews- Summary
CMI Gold & Silver is a precious metals firm located in Phoenix, Arizona. Founded in 1973, the company has been helping clients acquire investment-grade palladium, gold, silver and platinum coins and bars. They also offer precious metals IRAs and thorough client education. However, CMI Gold & Silver lacks sufficient reviews and ratings online, and have no ecommerce website.