Is Asset Strategies International a scam or a genuine company? Are there online customer complaints? Let's find out the facts in this comprehensive Asset Strategies International review.
What Is Asset Strategies International?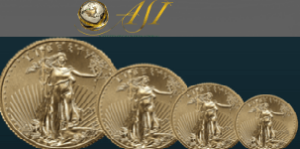 Founded in 1982, Asset Strategies International (ASI) is an alternative assets management firm located in Rockville, Maryland. Its mission is to assist clients in safeguarding their global wealth via precious metals, Rare Tangible Assets, and foreign currencies. The company provides a comprehensive selection of investment-grade bullion, rare coins, and precious metals IRA services.
In addition, Asset Strategies International offers their clients complimentary insightful resources. There are weekly alerts, monthly newsletters, frequently asked questions and live price charts.
Asset Strategies International Review Summary
Location:
Rockville, Maryland
Address:
1700 Rockville Pike Ste 400
Rockville, MD 20852-1631
Year Founded:
1982
Management:
Rich Checkan (President & COO)
Website:
www.assetstrategies.com/
Rating:
[usr 3]
Click Here To See Our #1 Rated Gold IRA Provider>
Asset Strategies International Products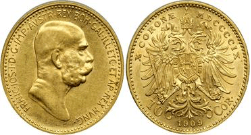 Asset Strategies International specializes in IRA-approved precious metals and numismatics. Their inventory includes gold, silver, platinum, and palladium coins and bars, pre-1933 U.S. gold coins, numismatic coins, and ancient coins. Listed below are some examples of ASI's available products.
Gold Canadian Maple Leaf
Gold American Eagle
Silver American Eagle
Gold American Buffalo
Platinum American Eagle
Silver Australian Kangaroo,
Gold Austrian Philharmonic
Palladium Canadian Maple Leaf
Alexander the Great Gold Stater (336-323 BC)
Asset Strategies International Custodian
ASI offers precious metals IRA services in collaboration with IRS-approved custodians, such as The Entrust Group, Kingdom Trust, Millenium Trust Company, Goldstar Trust Company, and Equity Institutional.
Does Asset Strategies International Offer Storage?
Yes, Asset Strategies International partners with both domestic and international vaults to provide highly secure and insured storage options. New York City, Las Vegas, Delaware, Dallas, and Salt Lake City are home to domestic storage facilities. The Cayman Islands, Toronto, London, Hong Kong, New Zealand, the United Arab Emirates, Australia, Zurich, and Singapore are the locations of offshore facilities.
Asset Strategies International Management Team
Michael Checkan (the current president and COO) and the late Glen O. Kirsch established Asset Strategies International in 1982. Diversification across countries, currencies, and investments, according to the duo, is necessary to safeguard wealth from economic instability. Initially, the corporation was known as International Financial Consultants (IFC).
Asset Strategies International Precious Metals IRA Fees
Pros of Asset Strategies International
Multiple storage facilities give you the flexibility to choose your preferred storage location based on your needs
Free customer educational resources including price charts, newsletters, and FAQs
Awesome customer service is offered through phone, email, and live chat
Wide selection of gold, silver, palladium, and platinum products
Offers gold and silver IRAs
Cons of Asset Strategies International
Product pricing information is not availed on their website
They are not accredited by the Better Business Bureau
Lacks reviews on most online review websites
Asset Strategies International Reviews, Ratings & Complaints
Asset Strategies International is not rated or reviewed on any of our most reliable consumer protection websites. For example, it is neither rated nor accredited by the Better Business Bureau (BBB), and the platform contains no customer reviews or customer complaints. Similarly, there are no customer reviews, ratings, or complaints on the Business Consumer Alliance (BCA), Trustpilot, Trustlink, or Yelp.
BBB: 0 reviews, 0 complaints (view details)
BCA: Not listed
Trustpilot: 0 reviews (view details)
Trustlink: Not listed
Yelp: 0 reviews 
Is Asset Strategies International Legitimate?
Since Asset Strategies International has been in operation since 1982, it is legitimate and not a scam. Typically, fraudulent businesses do not last that long.
Asset Strategies International Alternatives
Conclusion
Asset Strategies International (ASI) is an alternative assets management company established in 1982 by Michael Checkan and the late Glen O. Kirsch. The company's mission is to assist you in safeguarding your investment against economic downturns. On their website, they offer alternative assets such as IRA-eligible bullion and numismatics. In addition, Asset Strategies International provides secure storage facilities, superior customer service, and complimentary educational materials.
Asset Strategies International does not provide pricing information, nor does it have reviews or accreditation from reputable review websites like the Better Business Bureau.