Does BullionVault actually offer exceptional products and services as they claim? Is it a legit company or just a scam? Let's find out the truth in this detailed BullionVault review.
Overview- Who Is BullionVault?

BullionVault is a precious metals dealer based in London, United Kingdom. Founded in 2003, the company has evolved to be one of the biggest bullion companies in the world, providing a unique platform for professional investors to trade in gold, silver and platinum. One unique quality of this company is that it accepts investors of all levels, whether you are a beginner or professional investor, BullionVault will not discriminate you. However, due to the sophisticated nature of their platform, there's little chance that you will find it easy to invest with them if you are a newbie.
BullionVault boasts over 50, 000 active clients from more than 175 countries across the globe. They hold more than two billion dollars in stored bullion with an estimated net weight of 465 tons for both gold and silver. This means they are holding bigger reserves than most central banks around the world.
Does BullionVault Offer Gold IRAs?
Unfortunately, BullionVault does not offer Gold IRAs. This means that you need to look elsewhere if you are a retiree living in the United States. Basically, they offer a platform for people who are looking to make profit. They are not interested in protecting your retirement through a Gold or Silver IRA. Thus, if you are a retiree living in the USA and looking to roll over your IRA or 401k to precious metals–for protection and diversification reasons, our top-rated Gold IRA Company, Goldco Direct is your safest bet. Read our full Goldco Direct review here to get started.
BullionVault Products and Services
BullionVault is one of the few precious metals companies that offer investors of all levels access to professional precious metals market. The company accepts investors of all levels and there's no minimum purchase amount for their products. BullionVault mainly deal in gold, silver and platinum bars and coins. However, you can as well find numismatic coins among their mammoth collection of precious items.
Company Info
Location:
London, United Kingdom
Address:
3 Shortlands (7th floor)
Hammersmith
London
W6 8DA
Year Founded:
2003
CEO:
Paul Tustain
Website:
www.bullionvault.com
Pros and Cons of Bullionvault
It's important to talk about the pros and cons of a company before investing with them. And in this BullionVault review, we've done exactly that– to help investors like you understand the kind of company they're dealing with.
Pros of Choosing BullionVault
They Offer a Professional Platform
BullionVault offers a professional market place for all levels of investors, irrespective of their country of residence.
No Minimum Purchase Amount
You can invest as little as $1 in precious metals. They do not have a minimum purchase amount.
The company accepts investors from all countries without any form of restriction or discrimination.
Wide Selection of Products
They have a massive selection of bullion bars, coins and even rare coins for you to choose from.
Cons of Choosing BullionVault
Lack of Precious Metals IRA Services
They do not offer Gold or Silver IRA rollovers which is a big blow to retirees wishing to protect their savings.
Unsuitable for Newbie Investors
Their platform is too sophisticated for newbie investors. If you are not used to precious metals investment, you should take your time to understand the platform first. If you rush to invest without much understanding of their systems, you could lose your money.
Unsuitable for US Citizens
Since it's a foreign company, different laws, currencies and time zones makes it unsuitable for US investors.
Is there a Better Alternative
Yes, there is a better alternative that provides an easy-to-use platform if you are a newbie in precious metals investments. Goldco is probably the best and easiest to use platform for investors of all levels.
>>Request Free Gold IRA Guide from Goldco Here<<
Accreditation and Customer Reviews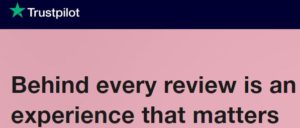 BullionVault is neither rated nor accredited by the Better Business Bureau. The company has a 4.7/5 star rating onTrustpilot from 1, 787 customer reviews. BullionVault has zero customer reviews on Trustlink, while on Business Consumer Alliance (BCA), they have an AAA rating (the highest possible rating by BCA, despite having zero customer reviews with the platform).
Is BullionVault Legit or Scam?
BullionVault is a legit company and not a scam. They've been in business for over a decade and have a real physical address.
BullionVault Alternatives
BullionVault Review- Conclusion
This brings us to the end of our BullionVault review. While BullionVault provides a unique and a massive bullion market for investors across the world, the company also has its downside. For instance, their platform is too sophisticated for novice investors. The platform seems to favor seasoned investors who understand the ins and outs of buying and selling of bullion. Also, the company doesn't favor US citizens, due to different currencies, time zones and laws. Besides, BullionVault does not offer Gold and Silver IRAs, which is a huge blow to those seeking to protect their retirement savings.