What is Gold Bullion Exchange? Is it a legit precious metals dealer or scam? Should you buy from them or look for a better alternative?
In this detailed review of Gold Bullion Exchange, we are going to discuss the company's products, fees, customer ratings, complaints and more—to help you make an informed investment decision. Without further ado, let's get started.
What Is Gold Bullion Exchange?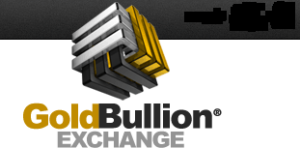 Gold Bullion Exchange is an online precious metals dealer that offers both IRA-eligible bullion and rare coins. The company was founded in 2011 and is located in Beverly Hills, California. With their experience of over 10 years in the precious metals industry, Gold Bullion Exchange has helped numerous clients to transition from traditional IRAs and 401(k)'s to precious metals backed IRAs. GBE partners with third party IRA custodians and depositories to offer IRA services.
Gold Bullion Exchange Review Summary
Location:
Beverly Hills, California
Address:
9107 Wilshire Blvd #450
Beverly Hills, CA 90210-5535
Year Founded:
2011
Management:
Robert Gough (CEO)
Website:
www.goldbullionexchange.com
Rating:
[usr 3]
Click Here to See Our #1 Rated Gold IRA Company
Gold Bullion Exchange Products

Gold Bullion Exchange stocks a wide range of gold, silver, palladium and platinum bullion products, as well as rare coins. Below, we've listed a few examples of products from their online store.
Gold Products
Gold  American Eagle
Gold Australian Kangaroo
Gold American Buffalo
Gold Canadian Maple Leaf
Gold Austrian Philharmonic
Chinese Gold Panda
South African Krugerrand
Credit Swiss 24-Karat 1 oz. Gold Bar
Pamp Suisse 24-Karat 10 oz Gold Bar
Silver Products
American Silver Eagle
Silver Austrian Philharmonic
Silver Canadian Maple Leaf
100-oz Johnson Matthey Silver Bar
100-oz Engelhard Silver Bar
2012 Year of the Dragon 10-oz Silver Bar
10-oz PAMP Suisse Silver Bar
Chinese Silver Panda
A-Mark 10-oz Silver Bar
Palladium Products
Palladium Canadian Maple Leaf
Johnson Matthey 10-oz Palladium Bar
PAMP Suisse 10-oz Palladium Bar
Credit Suisse 10-oz Palladium Bar
Platinum Products
Platinum American Eagle
Platinum Canadian Maple Leaf
1-oz Engelhard Platinum Bar
10-oz Johnson Matthey Platinum Bar
10-oz Credit Suisse Platinum Bar
For more information about Gold Bullion Exchange's products, click here.
How to Buy from Gold Bullion Exchange
Gold Bullion Exchange has a secure checkout system that allows you to conveniently place orders online. The buying process begins with a simple online account creation process that allows you to log in and add products to the cart. If uncomfortable with the online ordering system, you can contact the company and place your orders through phone.
Get the Best Gold & Silver Deals from this Company>>
How to Sell to Gold Bullion Exchange
Unfortunately, Gold Bullion Exchange's website lacks information on how to sell metals to the company. Thus, it's safe to assume they have no buyback program in place.
Gold Bullion Exchange Customer Service
One of the top indicators of great customer service is the presence of a live chat feature on a company's website. Live chat support enables the company to better address client issues as it allows for real-time communication. Sadly, Gold Bullion Exchange have no live chat feature on their website.
Gold Bullion Exchange Custodian
Gold Bullion Exchange offers IRA custodial services in partnership with Sterling Trust Company and STRATA Trust Company.
Gold Bullion Exchange Storage
Gold Bullion Exchange offers both segregated and non-segregated storage options through partnership with the Delaware Depository.
Gold Bullion Exchange IRA Fees
Pros of Gold Bullion Exchange
Wide array of quality products and services
Offers competitive prices
Free shipping is offered on all orders above $1500
High commitment to customer education via charts, blog posts and a FAQs page
Cons of Gold Bullion Exchange
Poor customer support
Lack of a buyback program
Not accredited with the Better Business Bureau
Lacks customer reviews and ratings on most online reviews platforms
Gold Bullion Exchange Reviews, Ratings & Complaints
Gold Bullion Exchange has 0 reviews and 0 complaints on the BBB. They've got an AAA rating on the BCA despite registering 0 customer reviews on the platform. Surprisingly, they lack reviews, complaints or ratings on Trustlink, Trustpilot and Yelp.
Is Gold Bullion Exchange Legit or Scam?
Gold Bullion Exchange is not a scam. It's a legit precious metals company with over 10 years in business.
Gold Bullion Exchange Alternatives
Gold Bullion Exchange Reviews- summary
Gold Bullion Exchange is an online precious metals company offering IRA-eligible precious metals as well as rare coins. Additionally, the company offers precious metals IRA services in partnership with third party custodians and depositories.
Despite their great selection of products, Gold Bullion Exchange suffers from poor customer support due to lack of a live chat system. Moreover, they lack reviews, ratings and accreditation from the Better Business Bureau.