Are you thinking of buying from Indigo Precious Metals? Well, you need to read this review carefully to avoid losing money. Here, we look at their products, services, customer reviews, ratings and complaints to help you make a wise investment decision. Without further ado, let's begin our Indigo Precious Metals review.
What Is Indigo Precious Metals?

Indigo Precious Metals is part of the IPM group of companies focused on the supply and delivery of precious metals to customers. It's one of the top international precious metals dealers and is located in Singapore. The company mainly operates in Singapore and Malaysia, but can sell to customers in any country. IPM is committed to enlightening their clients through provision of latest investment news, newsletters and exclusive offers through their website.
Are Precious Metals IRAs Offered?
No, Indigo Precious Metals does not offer precious metals IRAs. If you are thinking of opening a precious metals IRA, we recommend this Gold IRA Company.
Indigo Precious Metals Review Summary
Location:
Singapore
Address:
23 Amoy Street
Singapore, 069858
Year Founded:
2014
Management:
David J Mitchell (Managing Director)
Website:
www.indigopreciousmetals.com/
Office Hours:
Mon to Fri, 10.30am-7.00pm (GMT)
Rating:
[usr 3]
Click Here to See Our #1 Rated Precious Metals Company
Indigo Precious Metals Products & Services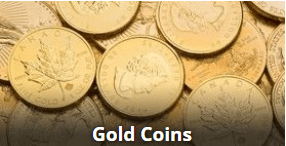 Indigo Precious Metals offers a great range of gold, silver, platinum, palladium and rhodium products. They include investment grade bullion coins and bars, as well as collectibles. Products are offered through their ecommerce site where you'll find live pricing and other crucial product information. Some of the available products include the following:
Australian Gold Kangaroo
Gold Britannia
Gold Canadian Maple Leaf
China Gold Panda
Silver Austrian Philharmonic
Silver Australia Koala
Silver Canadian Maple Leaf
Silver Britannia
Silver American Eagle
Silver China Panda
Silver Australian Kangaroo
Silver South African Krugerrand
Platinum Austrian Philharmonic
Palladium Canadian Maple Leaf
Tuvalu Rhodium coin
How It Works
IPM mainly sells through their ecommerce site. All the products are available on their online catalog and all you need to do is create an online customer account, log in and select your preferred products. Once you are satisfied with your selections, proceed to checkout to complete payment and place your order. Bank wires and checks are accepted payment options for both international and domestic clients.
Indigo Precious Metals Shipping Options
IPM partners with some of the best shipping companies in the world. They promise ultra-fast, fully insured delivery worldwide.
Indigo Precious Metals Storage Options
Indigo Precious Metals offers a fully segregated A class vaulting facility, insured by the Lloyd's of London. They've deployed latest security technology as well as highly trained guards to man the facility 24/7. Also, the company assures clients of special vault storage rates available under their company umbrella.
Indigo Precious Metals Management
Indigo Precious Metals' managing director is David J Mitchell. David began his financial career in 1986 and has worked for some of the best financial institutions in the world. His immense experience and dedication has helped Indigo Precious Metals expand rapidly.
Pros of Indigo Precious Metals
Offers segregated storage which guarantees the full ownership rights of your assets.
Buys directly from refiners hence their prices are lower
Offers a wide range of investment grade bullion coins and bars
Managed by a team of experts who boast decades of experience working in investment and trading across all asset classes.
They boast excellent ratings on Feefo
User friendly ecommerce site
Great customer support offered though live chat
Cons of Indigo Precious Metals
Not that many Indigo Precious Metals reviews and ratings can be found online
They do not offer precious metals IRAs
Indigo Precious Metals Reviews & Ratings
Unlike a majority of its competitors, Indigo Precious Metals does not have much reviews online, but the few that are available on sites like Feefo and Facebook are mostly positive. For instance Feefo.com gives Indigo Precious Metals an excellent rating of 5 out of 5 stars based on 14 customer reviews and zero complaints.
Is Indigo Precious Metals Legit or Scam?
Indigo Precious Metals was founded by a financial and precious metals expert. Thus, it's definitely not a scam but a legit company.
Indigo Precious Metals Alternatives
Indigo Precious Metals Reviews- Summary
Indigo Precious Metals is an international precious metals company based in Singapore. The firm focuses on supply and delivery of investment grade precious metals worldwide. Their user-friendly ecommerce site allows customers to save time by quickly placing orders online. Moreover, the company offers ultra-fast shipping as well as fool proof storage vaults.
On the negative, Indigo Precious Metals lacks sufficient reviews and ratings and are not offering precious metals IRAs.