When it comes to precious metals and jewelry buying, Global Gold and Silver has emerged as a prominent player, garnering attention for its services since its inception in 2008. Headquartered in Scotch Plains, New Jersey, this company has expanded its footprint with locations in Manhattan and Brooklyn, solidifying its position as the most trusted and reputable Jewelry, Diamond, and Precious Metal buyer in the Tri-State area. This review aims to provide a comprehensive overview of Global Gold and Silver, covering aspects such as its history, products, buying process, pros, cons, and its legitimacy.
What Is Global Gold and Silver?

Global Gold and Silver is a well-established player in the precious metals and jewelry buying industry. Founded in 2008, the company has positioned itself as a reliable destination for individuals looking to sell various items, ranging from gold and silver jewelry to bullion, silverware sets, estate jewelry, platinum jewelry, watches, diamonds, and more. The company takes pride in its knowledgeable and well-trained staff, including Gemological Institute of America (GIA) graduate diamond gemologists, ensuring that customers receive expert guidance and assistance.
The option for appointments at their locations highlights a commitment to customer service, allowing individuals to receive personalized attention and assistance. While walk-ins are welcome, the company advises making appointments due to the high demand for their services, emphasizing efficiency and a timely experience.
Global Gold and Silver Products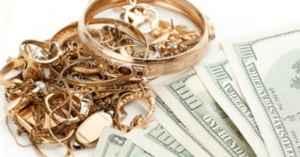 Global Gold and Silver's broad range of accepted products sets it apart in the industry. The company is willing to purchase various items, demonstrating versatility in its buying approach. Whether you have a piece of specialty jewelry or more common items like gold and silver bullion, Global Gold and Silver is open to transactions. This inclusivity caters to a diverse clientele, providing a one-stop solution for those looking to sell different types of valuables.
How Does It Work?
For those in New York City, New Jersey, or the surrounding Metro Area, Global Gold and Silver offers the convenience of in-person transactions at their three locations. Each site is staffed with at least one GIA-certified gemologist, underlining the company's commitment to expertise and professionalism.
For those outside the NYC Metro Area, the option to mail items is available. The company covers the cost of overnight shipping via FedEx "Express," ensuring a secure and speedy process. Upon receiving the items, Global Gold and Silver contacts the seller to gather information about the pieces and explain the components influencing their offer. If the offer is declined, the company covers the return shipping costs, demonstrating transparency and customer-friendly practices.
Pros of Global Gold and Silver
Global Gold and Silver boasts an elegant and user-friendly website, reflecting a commitment to a positive customer experience. Reviews on platforms like Yelp speak to the company's reputation, highlighting the satisfaction of previous customers. The Better Business Bureau (BBB) accreditation further adds to its credibility. Additionally, the company provides educational content through its blog, offering valuable insights to those navigating the often complex world of selling precious metals and jewelry. The fact that Global Gold and Silver buys a wide range of products is a clear advantage, appealing to a broad audience.
Cons of Global Gold and Silver
While the company enjoys positive reviews on certain platforms, it's worth noting that there is a lack of presence on other reputable review websites such as Trustpilot and Trustlink. This absence raises questions about the company's overall reputation and may leave some prospective sellers seeking additional assurance. Furthermore, the lack of transparency regarding the company's management and ownership on its About Us page is a notable drawback. In an industry where trust is paramount, disclosing key details about leadership can enhance credibility.
Is Global Gold and Silver Legit?
The legitimacy of Global Gold and Silver is supported by several factors. The company's long-standing presence since 2008, coupled with its BBB accreditation, suggests a commitment to ethical business practices. The positive reviews on platforms like Yelp are indicative of satisfied customers. However, the absence of reviews on certain widely recognized platforms raises questions and leaves room for improvement in terms of online reputation management.
Similar Reviews
Global Gold and Silver Reviews- Conclusion
Global Gold and Silver has positioned itself as a reputable player in the precious metals and jewelry buying industry. Its extensive range of accepted products, commitment to expertise, and user-friendly processes contribute to its appeal. The positive aspects, including an elegant website, favorable Yelp reviews, and BBB accreditation, suggest a company that prioritizes customer satisfaction. However, the lack of reviews on certain platforms, coupled with the absence of key details about the company's management and ownership, underscores areas for improvement. As with any significant financial transaction, prospective sellers are advised to conduct thorough research and consider all available information before engaging with Global Gold and Silver.