This Golddealer.com review will cover the company's history, products, and services, as well as its advantages and disadvantages. At the conclusion of this review, you will be able to compare Golddealer.com to other precious metal companies and select the most suitable investment partner.
What Is Golddealer.com?

Golddealer.com is a precious metals company based in Inglewood, California. The company, also known as California Numismatic Investments Inc. (CNI), was founded in 1980 to provide IRA services to individuals who desired to invest their retirement funds in gold. Over the years, the company has been able to expand its collection to include other precious metals, including silver, platinum, and palladium.
In addition, they serve as a marketplace where investors can purchase or sell gold at extremely competitive prices. They have the finest selection of numismatic coins of any company.
In addition, they have mastered the art of trading precious commodities due to their extensive business experience.
However, we were unable to assemble sufficient proof that Golddealer.com is a legitimate business. They have very few customer reviews and testimonials, indicating that few investors utilize their services.
Click here to find out our #1 rated Gold IRA Company in 2023
Company Info
Location:
Inglewood, CA
Address:
525 W Manchester Blvd, Inglewood, CA 90301, USA
Management:
Richard Schwary (CEO)
Business Hours:
Mon-Fri 9 am-5 pm
Golddealer.com Products 
Golddealer.com not only buys and sells physical products, but also provides numerous customer care services, such as answering any and all precious metals-related inquiries.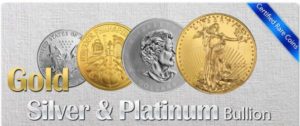 Additionally, they offer IRA services in conjunction with New Direction IRA. In this instance, Golddealer.com is not a custodian but rather a facilitator. Their primary offerings consist of rare coins (certified by the most reputable grading service, PCGS) and bullion bars of various sizes and prices. The majority of their products are IRA-eligible, but you must confirm this by calling and asking.
Golddealer.com IRA Fees
California Numismatic Investments or Golddealer.com fees consist of a $150 initial account setup fee, an annual administration fee ranging from $75 to $295 (scaled fee), and an annual storage charge of $225 (scaled fee). There is no indication of the minimum purchase quantity anywhere on their website.
Pros of Golddealer.com
The website of Golddealer.com may have a simple appearance, but the quantity and variety of information it contains is astounding. They have all the educational resources an investor could ever need, including metal price charts, information on the grading of rare coins, the benefits of IRA and 401(k) rollovers, how to transfer over your retirement funds, and the risks associated with investing in precious metals. Additionally, they welcome inquiries and can be reached via phone or contact form.
Golddealer.com has the most advantageous pricing structure among all precious metal companies in the United States. You can purchase from them at relatively low prices and also sell to them at extremely competitive rates. Numerous investors fall in love with this company primarily due to its remarkable pricing policy.
The Professional Coin Grading Service (PCGS) grades and certifies their coins, which they claim to be of the highest quality in the market. However, we were unable to confirm this because there were insufficient customer reviews to corroborate the claim. Other reviews we've encountered state the opposite.
The majority of customers receive their orders within a week or two due to their reliable and reasonably quick shipment.
Cons of Golddealer.com
Yes, they may have extremely useful information, but their website is outdated and the menu is so cluttered that it is extremely difficult for users to locate the desired resources. In addition, the website consistently fails to update metal prices, which is extremely aggravating for investors who use spot prices to make decisions. This is not a positive sign for a 40-year-old company, and it demonstrates that its management is negligent and unwilling to improve its services.
According to online customer reviews, their customer service representatives are compassionate and willing to guide you through the purchasing process, but once your payment has been processed, they lose interest and some customers have reported receiving rude responses. They provide no updates on the receipt of funds or shipments, leaving the majority of customers concerned.
Golddealer.com claims to have one of the quickest shipping times in the industry, but some dissatisfied customers have written reviews and testimonials accusing the company of mailing products slowly. Some customers have reported that their orders never arrived, while others say they arrived late and in poor condition.
There are insufficient online evaluations of Golddealer.com. This seems strange for a company that has been in operation for four decades.
Click here to find out our top-rated gold & silver IRA Company in 2023
Customer Reviews and Ratings
This section is based on the information we were able to gather while writing our Golddealer.com review.
GoldDealer.com has been accredited by the Better Business Bureau since 1981 and has a platform rating of 3.4 out of 5 stars based on 5 customer reviews and 0 customer complaints.
In addition, they are accredited by the Business Consumer Alliance and boast an AAA rating on the platform based on 0 ratings. And on Yelp, they have a 4.5-star rating based on 84 customer reviews, whereas, on TrustLink, they have a 3.0-star rating based on 6 customer reviews. The company has the highest Trustpilot rating of 4.9 stars based on 1396 customer reviews and complaints.
Should You Consider Golddealer.com For Your Gold IRA Rollover?
In spite of its excellent products, it is evident from this objective and well-researched review of Golddealer.com that this company has numerous flaws. On this page, we have listed our top three gold and silver IRA providers for your perusal.
Golddealer.com Alternatives
Golddealer.com Review Conclusion
This GoldDealer.com review has revealed that this company is an American precious metals dealer in business for at least 40 years. We've also noted the company's positive and negative attributes.
Given this, we are of the opinion that Golddealer.com cannot make it into our top 3 companies. We evaluate the trustworthiness and dependability of a company based on its website design, customer service, pricing, customer reviews, and customer testimonials.