Are you looking for a company that can help you invest safely in precious metals and cryptocurrencies? Perpetual Assets is one of the few precious metals organizations that offer retirement solutions; however, is it a scam or a legitimate business? Should you entrust them with your funds? Find out in this Perpetual Assets reviews.
What Is Perpetual Assets?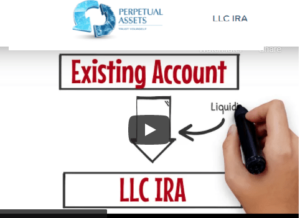 Based in Sheridan, Wyoming, Perpetual Assets is a precious metals and crypto company, that mainly offers retirement services to investors within the United States. The company specializes in LLC IRA accounts and is one of the few companies that offer precious metals and crypto self-directed IRAs. According to the official website, Perpetual Assets was founded in 2013.
Perpetual Assets Products

Perpetual Assets was established to offer clients absolute control over their retirement. Thus, the firm avails various investment assets for you to add to your portfolio. The main ones are precious metals such as gold and silver, as well as cryptocurrencies such as Bitcoin. Furthermore, you can invest in the agriculture and energy sectors. IRA fees vary depending on the IRA custodian you choose.
Company Info
Location:
Sheridan, Wyoming
Address:
30 N Gould St, STE 2540
Sheridan, WY 82801
Year Founded:
2013
Managers:
Jim Willie, Gus Demos
Website:
www.perpetualassets.com
Overall Rating:
[usr 2]
Learn About Our #1 Rated Gold & Silver IRA Provider Now>        
How It Works
Perpetual Assets provide you with the independence to make your own investment decisions. This affords you the freedom to choose your preferred investment assets without coercion, thereby increasing your likelihood of making an informed investment decision.
In addition, the company will provide you with the education necessary to choose the most suitable investment assets. Their website is loaded with free resources, such as newsletters and videos, to help you rapidly get started. After deciding what to invest in, you can create a customer account by providing essential information such as your name, email address, and phone number, and then select your preferred IRA custodian.
Pros of Perpetual Assets
There are numerous asset classes available for investment. This provides you with the freedom and opportunity to select the assets that meet your investment objectives.
They provide free educational materials to inform you of the available retirement options. Therefore, you will be better informed and more likely to make prudent investment choices.
The process of creating an account with Perpetual Assets is incredibly simple.
Cons of Perpetual Assets
Not Accredited By the BBB
Better Business Bureau is a consumer trust website that the vast majority of investors utilize to determine a company's credibility. Stunningly, the Better Business Bureau has not accredited Perpetual Assets. Given that the vast majority of reputable asset management firms are accredited with the platform, this is an enormous red flag.
Lacks Reviews on Consumer Protection Sites
Additionally, there are no reviews on significant online trust sites, such as the BBB, which raises many concerns about the credibility of Perpetual Assets. A reputable company should have hundreds of online reviews and testimonials.
They lack a live chat feature for instantaneous communication with customers; therefore, you will have to use the traditional phone number and email address to contact support, which can be extremely inconvenient.
As stated previously, IRA fees vary based on the custodian you select. This implies that you may also be duped by hidden fees later in your investment journey.
 Customer Reviews and Ratings

Perpetual Assets does not have BBB accreditation for unexplained reasons. In addition, there are no reviews on any other consumer trust websites, including BCA, Trustpilot, Trustlink, Yelp, etc.
Should You Consider Perpetual Assets for Your Gold or Crypto IRA Rollover?
We would have recommended this company if not for their unclear fee structure, lack of BBB accreditation, and absence of reviews and testimonials on multiple consumer trust websites. Therefore, we will continue to use our top-rated Gold and Silver IRA provider. Click here for more information.
Is Perpetual Assets a Scam or a Legitimate Company?
Perpetual Assets is an entirely legitimate corporation that has been in operation since 2013. The company is registered and has legitimate proprietors.
Alternatives to Perpetual Assets
Perpetual Assets Reviews Conclusion
Perpetual Assets is a firm that specializes in self-directed IRAs and gives you the opportunity to choose from numerous asset classes on offer. Their website contains a wealth of educational materials about retirement plans and investments that you can use to educate yourself.
Despite the aforementioned advantages, the company has disadvantages, as evidenced by the lack of a definitive fee structure and the absence of accreditation and reviews on major consumer trust sites.
Find Out Our #1 Recommended Precious Metals IRA Provider Now>