Are you looking for more information about Only Gold? Wish to know whether  it is a legit precious metals company or scam? Then you need to read this review carefully. Here, we look at customer reviews and accreditation, types of products and services on offer and other factors to determine whether they are reliable or not.
What is Only Gold?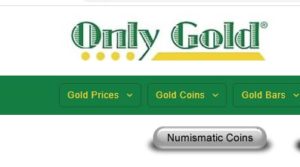 Based in Phoenix, Arizona, Only Gold is a precious metals dealer involved in bullion coins and bars trading. Founded in 1981, the company is one of the oldest precious metals dealers in the United States. Only Gold offers products and services from its physical location in Phoenix, and also on their official website through mail order.
Pay attention: Before we go any further with this review!
We always recommend conducting due diligence before settling on a precious metals company to invest in. with so many clients getting ripped off with the so called hidden fees, you need to research meticulously before purchasing metals or opening a precious metals IRA. We understand that picking the right company is the most important financial decision for you, and thus, we've compiled a list of our 3 best precious metals IRA companies for 2023.
See Our 3 best precious metals IRA providers here>>
Or get our free Gold investing kit from our top recommended firm on this page
Do they Offer Gold IRAs?
Unfortunately, Only Gold does not offer precious metals IRA services. They only specialize in sale of precious metals. Thus, if you wish to roll over your existing IRA or 401k to Gold for diversification and protection purposes, you may want to look at our top-rated Gold IRA provider, Goldco Direct. Click here to read our full Goldco Direct review. You can also request FREE Gold IRA Guide from Goldco Direct on this page.
Only Gold Products
Despite calling themselves 'Onlygold', this company deals with several other products other than gold. These include silver, palladium and platinum coins. Other than the confusing name, Only Gold also seem not to care about their website which is laden with old, outdated information about precious metals. Many customers have had to opt for better, more tech savvy companies who offer more recent and accurate information on precious metals.
Company Info
Location:
Phoenix, Arizona.
Address:
4216 West Dunlap Ave
Phoenix
AZ 85051- 3654
Year Founded:
1981
CEO:
Mr. Richard L. Smith
Website:
www.onlygold.com
Overall Rating
[usr 2]
Recommended?
Not recommended
==> Learn about our Top-rated Gold & Silver IRA firm on this page <==
Advantages of Choosing Only Gold
Only Gold has a wide selection of precious metals which include gold, silver, platinum and palladium bullion coins and bars. This gives customers the flexibility to choose the kind of products that meet their investment needs.
Disadvantages of Choosing Only Gold
High Minimum Purchase Amount
Their minimum purchase amount for gold products is 10 ounces, which is way expensive for you if you are a small investor. However, if you are a high net worth investor, this policy may not be a cause to worry.
Their website is messy, with lots of issues ranging from poor navigation to outdated pieces of information. Their article directories contain old blog posts which have no use for today's savvy investors. Their poorly designed website also presents lots of navigation challenges for customers browsing their platform.
For most people, the name 'Only Gold' makes them believe the company only deals with gold bullion. However, the company also deals with a wide array of precious commodities. Their name should describe the kind of products and services they offer instead of confusing investors.
Lack of Precious Metals IRA Services
If you are looking to invest in a Gold or Silver IRA, Only Gold may not be your ideal solution. This company will not help you to set up you Gold IRA Account , since they don't offer precious metals IRAs. Their only job is to sell precious metals.
Lack of Sufficient Customer Reviews
In spite of the fact that the company has been trading for decades, there are not enough customer reviews online to help us determine their credibility. This is quite strange for an old precious metals company like Only Gold.
==> Learn about our Top-rated Gold & Silver IRA firm on this page <==
Accreditation and Customer Reviews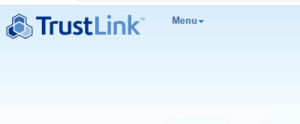 Only Gold is accredited with the Better Business Bureau since 1999, with a rating of A+.  There are zero Only Gold  reviews on Trustlink, Business Consumer Alliance, Ripoff Report and Trustpilot. This lack of customer reviews is a massive red flag.
Is there a Better Alternative?
Yes, there is a better alternative out there. Goldco Direct is the best Gold IRA Company for retirees looking to roll over their IRA/401k to gold or silver. If you are a retiree, you can request your free Gold IRA Guide from Goldco Direct via the link below.
>>Request Your Free Gold IRA Guide from Goldco Now<<
Is Only Gold a Scam or Legit Company?
Only Gold is not a scam,  it is a 100%  legit company accredited with the Better Business Bureau.
Only Gold Alternatives
Conclusion
Only Gold employs an outdated business strategy despite being in the precious metals industry for 4 decades. The company needs to up their game and improve their website design by updating it with fresh, useful information. Moreover, they should consider providing Gold IRAs as a diversification strategy to keep up with the current intense competition in the precious metals industry.