Are you an investor seeking a trustworthy self-directed IRA provider? Wish to diversify your portfolio with non-traditional assets? Check if Mountain West IRA is the right company for you by reading our review.
What Is Mountain West IRA?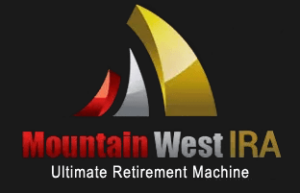 Mountain West IRA is a provider and administrator of self-directed IRAs situated in Boise, Idaho. Mountain West IRA is proud to be one of the nation's foremost IRA administrators, having been in business for more than 15 years. In addition to administering self-directed IRAs and 401ks, this company provides record-keeping services to individuals and small business owners.
Mountain West IRA Review Summary
Location:
Boise, Idaho
Address:
13905 W Wainwright Dr
Boise, ID 83713-1969
Year Founded:
2005
Management:
Jon Galane & Lisa Galane (Principals)
Website:
www.mountainwestira.com
Rating:
[usr 3]
Click Here To Learn About Our Top-rated Precious Metals IRA Provider>
Mountain West IRA Products & Services
Compared to other IRA providers, Mountain West IRA offers fewer investment options and fewer account types. Traditional IRA, Roth IRA, SEP, Individual 401(k), and Health Savings Account are the IRA accounts available. The firm offers Real Estate, Promissory Notes, Private Placements, and Precious Metals as investment options.
How Does It Work?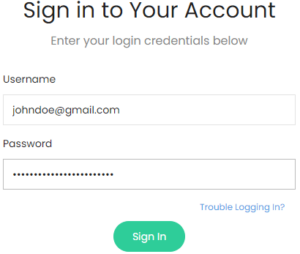 To open an IRA account with Mountain West IRA, you must first complete an IRA starter kit by providing your name, email address, phone number, social security number, physical address, and much more. Mountain West IRA will proceed with account setup once you have completed and signed the starter kit. The account can then be funded via transfer, rollover, or annual contribution. If you encounter any difficulties with the account application, you can either view a video that explains how to properly fill out the forms or call the customer service number listed on their website.
Mountain West IRA Fee Schedule
We were unable to locate a fee schedule on the official website for Mountain West IRA. In their "forms and documents" section, they did state that there is a $50 account establishment fee. In order to view their complete fee schedule, you must call or email them.
Pros of Mountain West IRA
Offers Customer Education
Through webinars and informative YouTube videos, Mountain West IRA offers superior client education. This ensures that you begin your self-directing journey on the proper foot.
Cons of Mountain West IRA
Despite nearly two decades in business, the company has no reviews on reputable consumer protection websites such as Yelp, BBB, BCA, and Trustpilot. In addition, the company's lack of BBB accreditation has diminished consumer confidence.
Limited Account Types and Investment Options
They offer six IRA accounts but only four investment options. This is inadequate in comparison to what their competitors offer.
Mountain West IRA provides no information regarding annual fees on its website. Typically, we recommend businesses whose fees are completely transparent.
They have received complaints through the Better Business Bureau. The complainants object to both inadequate product quality and customer service.
Mountain West IRA Reviews & Ratings

Mountain West IRA is not accredited by the BBB, but the platform gives it an A+ rating. In addition, the platform contains 0 customer reviews and 1 customer complaint. They lack reviews, ratings, and accreditation on Yelp, BCA, Trustpilot, Trustlink, and all other significant third-party consumer protection websites.
Is There a Better Alternative?
Due to their negative reviews and low ratings, Mountain West IRA lags behind our top-rated company, which has outstanding ratings and reviews on the majority of review websites and almost no customer complaints. Click the link below for more about our top-rated firm.
Click Here To Learn More About Our Top-rated Company>
Is Mountain West IRA a Scam or a Legit Firm?
Mountain West IRA is a legitimate administrator of self-directed IRAs and not a scam, as it has been in operation for nearly two decades.
Mountain West IRA Alternatives
Conclusion
Mountain West IRA is an Idaho-based self-directed IRA corporation. Individuals and business proprietors have utilized their self-directed IRA administration and recordkeeping services for nearly two decades. Mountain West IRA is well-known for its client education videos and webinars.
Despite its extensive history of operation and accomplishments, Mountain West IRA has flaws. For example, the company lacks online reviews and accreditation. In addition, they provide no fee information, and their investment options are quite limited.