Are you an investor looking for a credible self-directed IRA provider? Want to add non-traditional assets to your portfolio? Read our review of Mountain West IRA to see if it's the right company for you.
What Is Mountain West IRA?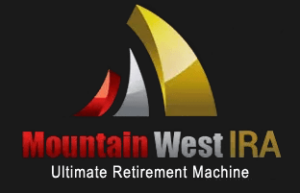 Mountain West IRA is a self-directed IRA provider and administrator based in Boise, Idaho. With more 15 years in business, Mountain West IRA prides itself in being one of the leading IRA administrators in the country. In addition to administering self-directed IRAs and 401k's, the company also offers record keeping services for individuals and small business owners.
Mountain West IRA Review Summary
Location:
Boise, Idaho
Address:
13905 W Wainwright Dr
Boise, ID 83713-1969
Year Founded:
2005
Management:
Jon Galane & Lisa Galane (Principals)
Website:
www.mountainwestira.com
Rating:
[usr 3] Not Recommended
Click Here To Learn About Our Top-rated Precious Metals IRA Provider>>
Mountain West IRA Products & Services
Mountain West IRA offers 6 account types and fewer investment options compared to other IRA providers. IRA accounts offered include Traditional IRA, Roth IRA, SEP, Individual 401 (k) and Health Savings Account. Investment options offered by the firm include Real Estate, Promissory Notes, Private Placements and Precious Metals.
How Does It Work?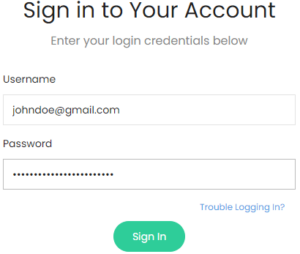 To open an IRA account with Mountain West IRA, you need to first complete and IRA starter kit by supplying your personal information such as your name, email address, phone number, social security number, physical address and much more. Once you've completed and signed the starter kit, Mountain West IRA will proceed to set up your account. You can then fund your account via transfer, rollover or annual contribution. Should you face any difficulties with account application, you can either watch their detailed video explaining how to correctly fill the forms, or contact customer support through the phone number provided on their website.
Mountain West IRA Fee Schedule
We couldn't find any fee schedule on Mountain West IRA's official website. However, they did mention on their 'forms and documents' section that they charge $50 account setup fee. If you wish to see their full fee schedule you will need to call or email them.
Here Is Our #1 Rated Precious Metals IRA Provider Charging Lowest Fees>>
Pros of Mountain West IRA
Offers Customer Education
Mountain West IRA provides excellent client education through webinars and detailed YouTube videos. This is ensures you start off your self-directing journey on the right foot.
Cons of Mountain West IRA
Shockingly, the company lacks reviews on trusted consumer protection websites such as Yelp, the BBB, BCA and Trustpilot, despite nearly 2 decades of doing business. Also, their lack of a BBB accreditation has led to a decline in consumer confidence with the company.
Limited Account Types and Investment options
They provide 6 IRA accounts and only 4 investment vehicles. This is meagre compared to what some of their competitors provide.
Mountain West IRA provides no information about annual fees on their website. Normally, we recommend companies who are absolutely transparent about fees. You can read about our #1 recommended Precious Metals IRA firm which has got lowest, one-time flat-rate fee on this page.
They've got complaints filed against them on the Better Business Bureau. The complainants protest poor product quality as well as poor customer service.
Accreditation, Customer Reviews & Ratings

Mountain West IRA is not accredited with the BBB, but are rated A+ by the platform. Moreover, they have 0 customer reviews as well as 2 customer complaints on the platform. They have no reviews, ratings or accreditation on Yelp BCA, Trustpilot, Trustlink and all major third-party consumer protection websites.
Is There a Better Alternative?
With their negative reviews and poor ratings, Mountain West IRA trail behind our top-rated company which has got excellent ratings and reviews on most review websites and nearly zero customer complaints. Click the link below to learn more about them.
Click Here To Learn More About Our Top-rated IRA Provider
Is Mountain West IRA a Scam or Legit Firm?
Having been in business for almost 20 years, Mountain West IRA is definitely a legit self-directed IRA administrator and not a scam.
Mountain West IRA Reviews Conclusion
Mountain West IRA is a self-directed Ira company based in Boise, Idaho. They boast almost 2 decades providing self-directed IRA administration services as well as record keeping services for individuals and business owners. Mountain West IRA is known to offer customer education through detailed videos and webinars.
In spite of its many years of operation and achievements, Mountain West IRA has got shortcomings as well. For instance, the company lacks reviews and accreditation online. Furthermore, they provide no information regarding fees and their investment options are quite limited.