Losing your hard-earned savings to gold IRA scams is something you'd never wish for. Sadly, some unscrupulous Gold IRA companies and custodians have perfected the art and science of conning retirees and investors out of their self-directed IRA investments. In this article, you will learn how to spot and avoid gold investment scams before they ruin your future.
How To Spot Gold IRA Scams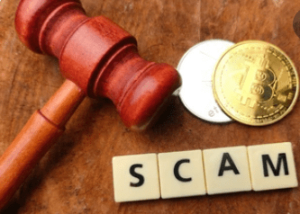 Gold IRA scams come in different forms, but the most common tactics used by dishonesty companies include:
Failure To Store Your Gold In a Certified Depository
While the IRS prohibits home storage of your own IRA assets, some companies may try to deceive you that home storage is legal. If a firm persuades you to store your gold at home, walk away and never look back. Only store your gold in an IRS-approved Gold IRA depository.
Being Made To Feel Under Pressure
Never accept to be pressured to make decisions. Be wary of sales staff who will try to rush you off phone. They should give you ample time to make a rational decision regarding your investments.
Promise Of Massive Returns
Well, if a deal is too good to be true, it certainly is. As you might know, gold is one of the most volatile forms of investment and will take a long time to appreciate. Thus, the promise of outsized returns over a short period of time is an outright lie and is one of the tactics used by scammers.
Unexpected Calls or Emails
Uninvited calls or emails from strangers asking for sensitive information is a massive red flag. Legitimate companies will not contact you randomly or ask for personal information. Unless you requested to be contacted, never accept phone calls or emails out of the blue.
How You Can Protect Yourself from Gold IRA Scams
To avoid falling for precious metals IRA scams, you need to choose your self-directed IRA provider wisely. Before engaging a custodian, make sure to do a thorough research and find out what people say about them. Online platforms such as the BBB, BCA, Trustlink and Yelp are the best places to find legit customer reviews and ratings. If a company has too many negative reviews or is accused of engaging in dishonesty practices, walk away and never look back. Here at betterbullion.com, we've spent numerous hours and resources to help you avoid Gold IRA scams. We've thoroughly researched and reviewed the most reliable Gold IRA companies of 2022, and you can learn more about them below.
What Gold IRA Companies Do We Recommend?
Augusta Precious Metals
Founded in 2012, August Precious Metals has gained immense trust within the self-directed IRA industry. They boast an average rating of 4.9 stars on review websites such as the BBB, Truslink and Yelp. The company has a highly experienced team of professionals who will answer your questions and teach you more about self-directed precious metals IRAs. Currently, Augusta Precious Metals is our #1 rated Gold IRA provider. Click here to read full review.
Goldco Direct
Goldco Direct ranks 2nd on our list of top-rated Gold IRA companies. They've been in business since 2006 and have excellent ratings on many online platforms. Most customer reviews have lauded Goldco's knowledgeable staff for offering a smooth and straightforward Gold IRA rollover process. You can read our review of Goldco Direct on this Page.
Regal Assets
Regal Assets was founded in 2009 and is one of the best Gold investment firms. The company offers both crypto and precious metals IRAs. Moreover, they offer a wide selection of bullion bars and coins including platinum, gold, silver and palladium. Unlike most companies that employ a hard-sell approach, Regal Assets is more focused on educating customers and ensuring their needs are met. Learn more about Regal Assets here.
Conclusion
Gold IRA scams have become a nuisance in the precious metals IRA industry whereby investors have lost thousands worth of investments. While most IRA providers are legit and reliable, a few bad elements continue to operate with impunity.
The best way to avoid precious metals IRA scams is to exercise due diligence before engaging a self-directed IRA custodian. Conduct thorough online research and select a firm with excellent ratings and positive customer reviews.