In the realm of precious metals trading, Monument Metals stands out as a company based in Frederick, Maryland. Established in 2014, the company boasts a significant presence in the industry, dealing in a diverse array of bullion and rare coins. Notably, Monument Metals extends its services to help customers establish precious metals IRAs, adding a layer of financial planning to their offerings. This review delves into various aspects of Monument Metals, covering their products, the purchasing process, as well as the pros and cons associated with their services.
What Is Monument Metals?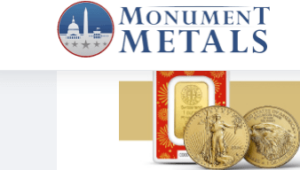 Monument Metals positions itself as a key player in the precious metals market, catering to both seasoned investors and newcomers alike. According to their Better Business Bureau (BBB) profile, the company has been operational since 2014, showcasing a commendable track record in the industry. They specialize in a wide range of bullion and rare coins, providing customers with the option to diversify their investments in precious metals. Additionally, Monument Metals facilitates the establishment of precious metals IRAs, aligning their services with long-term financial planning.
While their website is user-friendly and equipped with a FAQ section, one noticeable gap is the absence of an About Us page. This omission makes it challenging for customers to obtain more information about the company's establishment date and the individuals behind its operation. Transparency is crucial in the precious metals industry, and the lack of an About Us page may raise questions for potential investors seeking a deeper understanding of Monument Metals.
Monument Metals Products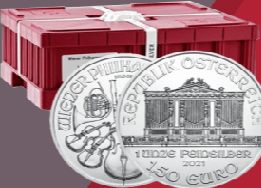 Monument Metals boasts an extensive product catalog, dealing in gold, silver, platinum, and palladium bullion, as well as rare coins. Their commitment to diversity is evident in the dedicated section for pre-1933 coins and copper products, appealing to collectors with a penchant for historical and unconventional pieces. Additionally, Monument Metals collaborates with preferred custodians like Equity Trust Company, Goldstar Trust Company, and New Direction Trust Company to facilitate precious metals IRAs, providing customers with an avenue to integrate their investments into a tax-advantaged retirement account.
How It Works
The most efficient and expedient method to place an order with Monument Metals is through their official website. The online platform is user-friendly, offering customers a seamless experience in navigating the diverse product offerings. Alternatively, orders can be placed over the phone, providing flexibility for those who prefer a more personal touch in their transactions.
Pros of Monument Metals
Monument Metals boasts several advantages that contribute to its positive reputation in the market. Notably, the company offers free insured shipping for orders totaling $199 or more, providing customers with added value and peace of mind. The flexibility in payment options, including bank wire, PayPal, credit cards, and checks, further enhances the convenience of transactions. Monument Metals has garnered impressive reviews and ratings on authoritative platforms such as BBB and Trustpilot, attesting to the satisfaction of numerous clients. The wide range of products, from traditional bullion to rare coins, caters to a broad spectrum of investor preferences.
Cons of Monument Metals
However, there are notable drawbacks associated with Monument Metals that prospective customers should consider. Firstly, the lack of reviews and ratings on prominent consumer protection websites like Trustlink, Yelp, and the Better Business Consumer Alliance (BCA) may raise concerns about the company's overall transparency and customer satisfaction. The absence of an About Us page on their website further contributes to a lack of transparency, leaving potential investors in the dark about crucial details regarding the company's history and mission.
Additionally, Monument Metals falls short in providing transparent information about IRA fees associated with their services. Clarity on these fees is essential for customers considering the incorporation of precious metals into their retirement portfolios, and the lack of transparency in this regard may deter some investors.
Is Monument Metals Legit?
Assessing the legitimacy of Monument Metals requires a balanced consideration of its strengths and weaknesses. While the company has established a commendable presence in the precious metals market since 2014 and garnered positive reviews on BBB and Trustpilot, the lack of transparency on consumer protection websites and the absence of an About Us page raise valid concerns. The legitimacy of Monument Metals hinges on the company's commitment to addressing these gaps and fostering a more transparent relationship with its clientele.
Similar Reviews
Monument Metals Reviews- Conclusion
In conclusion, Monument Metals stands as a noteworthy player in the precious metals industry, offering a diverse range of products and services. Its positive attributes, such as free insured shipping, multiple payment options, and favorable reviews on authoritative platforms, contribute to its appeal. However, the company falls short in certain areas, particularly in terms of transparency, as evidenced by the absence of an About Us page and limited reviews on key consumer protection websites. Prospective investors should carefully weigh the advantages and disadvantages outlined in this review before engaging with Monument Metals, considering their individual preferences and risk tolerance in the precious metals market.