Are you wondering whether Enterprise Bullion is the ideal company to invest your hard-earned money? In this Enterprise Bullion review, we'll help you make the right investment decision by revealing all you need to know about them.
What Is Enterprise Bullion?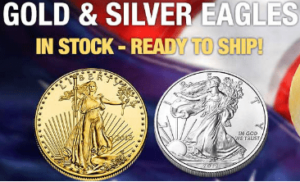 Based in New York, Enterprise Bullion is a bullion dealer offering a wide range of precious metals. They have a great ecommerce website that provides minute by minute pricing updates. Enterprise Bullion claims to offer the most competitive prices on the market and have a detailed catalog where you can view the details of each and every product on sale.
Does Enterprise Bullion Offer Gold & Silver IRAs?
No. Enterprise Bullion does not deal in IRAs as it's just an online precious metals retailer. If you'd like to open a precious metals IRA, our top recommendation is Goldco, our #1 rated gold and silver IRA provider. You can learn more about Goldco on this page.
Enterprise Bullion Review Summary
Location:
New York
Address:
PO Box 1
Fayetteville
NY 13066
Year Founded:
2018
Management:
Unknown
Website:
www.enterprisebullion.com
Rating:
[usr 2]
Click Here To Read About Our #1 Rated Gold & Silver IRA Provider
Enterprise Bullion Products & Services
Enterprise Bullion offers a wide range of bullion and rare coins. Their products include PCGS/NGC certified proof eagle coins, Morgan & Peace Silver Dollars, certified uncirculated silver eagles, 90% junk silver and much more. All these products are offered through their well-equipped ecommerce website.
Getting Started
The company has put in place automated systems to handle product pricing even when the market is closed. To order products from their web store, you first need to create your Enterprise Bullion account. You can then select the products you desire, place an order right on the website and wait for shipment.
Pros of Enterprise Bullion
Awesome Ecommerce Website
Enterprise Bullion have a simple but professionally designed ecommerce website. Even if you are a complete newbie, Enterprise Bullion online shop makes ordering simple for you since you can access real time pricing and crucial details of each product in stock.
Other than competitive prices, Enterprise Bullion also provides free shipping for all orders over $100.
A wide range of silver, gold, palladium and platinum bullion products as well as rare coins are offered. Their well-stocked store offers you an opportunity to purchase all you need under one roof.
Cons of Enterprise Bullion
There's little information about the company online. We could not find any information regarding its founder or the exact date it was founded. Furthermore, the company lacks reviews which makes it extremely difficult to determine whether they are legit or scam.
Lacks Reviews and Ratings
The company lacks reviews and ratings on many online platforms including the BBB. When it comes to selecting the best precious metals company for your investments, we usually recommend one with excellent reviews and ratings.
Precious Metals IRAs Not Offered
Are you looking to open a gold or silver IRA? Well, Enterprise Bullion may not be for you as they are currently not offering IRAs. You can read about our #1 rated Gold IRA Company here.
Accreditation, Customer Reviews & Rating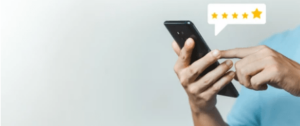 Surprisingly, Enterprise Bullion has no single review online, not even on the most popular consumer protection websites such as the BBB, Trustpilot, BCA, Yelp or Trustlink. This makes it difficult to determine whether they are a reliable firm. If you'd like to read about our top rated precious metals company instead, click here.
Is Enterprise Bullion Legit or Scam?
Without online reviews and ratings, in addition to a lack of information about its owner, it's quite difficult to determine whether Enterprise Bullion is legit or scam. However, we've come to learn that this company is a member of respected precious metals associations such as the NGC,PCGS and the United States Mint, hence it may be safe to say that it's a legit firm.
Enterprise Bullion Reviews- Summary
Enterprise Bullion is a New York based precious metals dealer offering a wide range of products. They have a great ecommerce platform from where you can purchase bullion and rare coins.
Despite its positives, the company has its dark side as well. For instance, they lack transparency and we do not know who their owner is. Furthermore, they lack reviews and ratings and are currently not offering precious metals IRAs.