Are you looking for a better way to retire? Can Austin Capital Trust Company provide the finest services for retirement plans? Learn more about Austin Capital Trust Company by reading this detailed review.
What Is Austin Capital Trust Company?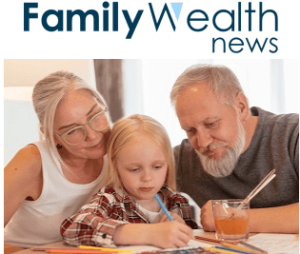 Austin Capital Trust Company, also known as FamilyWealth News, was founded with the intention of providing clients with information, resources, and an environment that facilitates retirement planning and investment.
Does Austin Capital Trust Company Offer Precious Metals IRAs?
There is no mention of precious metals or precious metals IRAs on the official website of Austin Capital Trust Company. If you're interested in diversifying your IRA portfolio with a precious metals IRA, you can find our recommended Gold & Silver IRA provider on this page.
Austin Capital Trust Company Review Summary
Location:
Dallas, TX
Address:
1601 Elm St STE 4310, Dallas, TX 75201-4782
Year Founded:
2015
Management:
John Alverez
Website:
www.abetterwaytoretire.com
Rating:
[usr 2]
Find Out Our Top-rated Gold IRA Company Here>
Austin Capital Trust Company Products & Services
The goal of Austin Capital Trust Company's Trust, Record Keeping, and Consulting as well as Custodial services is to reduce expenses for corporate clients. Their mission is to assist you with retirement planning and account administration. Additionally, the company provides news and information regarding the current economic climate.
How Does It Work?
To access the services of Austin Capital Trust Company, you must establish a free account on their website. Then, you can choose the type of account you wish to create and complete out the corresponding form with your name, email address, and password. Retirement Planning account, section 125 plan account, Unified Account, FamilyWealth account, and Custodial account are among the available accounts.
Pros of Austin Capital Trust Company
One of the most distinctive characteristics of Austin Capital Trust Company is its website, which is packed with current news articles. There are numerous news articles on the economy, investments, debts, real estate, trusts, 401(k)s, cryptocurrency, and many other topics.
They provide a wide range of services and tools to assist you in reaching your retirement goals. This involves providing unrivaled advice and support in selecting the appropriate retirement plan, as well as reliable custodial services.
Resourceful Online Community
Austin Capital Trust Company's online community, called "the Better Way to Retire community," gives a terrific opportunity for you to communicate with like-minded retirees or investors while also gaining access to pertinent research, apps, and blogs.
Cons of Austin Capital Trust Company
While most reliable and trustworthy businesses are BBB-accredited, Austin Capital Trust, while being in business for some time, is not. This could signal that they are not as trustworthy as they claim to be.
On most major review websites, such as the Better Business Bureau, Glassdoor, and Indeed.com, the company has received an average of only 1.5 stars out of a possible 5.
There is no live contact feature on their website. The company relies on phone, email, and online contact form, which are slower.
Austin Capital Trust Company Reviews & Ratings

Austin Capital Trust Company lacks BBB accreditation. In addition, they have a pitiful 1/5 star rating based on a solitary negative customer review.

The company has an average rating of 2/5 stars on Glassdoor, based on the votes of 9 employees. Based on two customer evaluations, the company has a 1.5/5 star rating on Indeed.com.

Austin Capital Trust Company does not have reviews or accreditation on Trustlink, BCA, Yelp, and numerous other credible online consumer protection platforms.
Austin Capital Trust Company Alternatives
Conclusion
Austin Capital Trust Company is a company designed to provide information and a platform for achieving retirement objectives. This company claims that you can benefit from their services whether you are already retired or still saving for your golden years.
Austin Capital Trust Company's lack of BBB accreditation and subpar customer ratings and reviews on major online consumer protection websites contribute to its negative aspects. Additionally, Austin Capital Trust lacks an efficient customer service system, such as Live Chat.