In the realm of precious metals and rare coins, Phil's Coins has carved out a niche for itself as a reputable coin dealer, having served Kansas and surrounding states for over 25 years. As Wichita's top buyer of gold and silver items, including scrap jewelry, Phil's Coins prides itself on upfront pricing, an online price ticker that updates every 30 minutes, and a commitment to purchasing all US and foreign coin collections, irrespective of their content.
What Is Phil's Coins?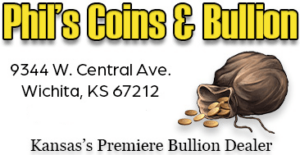 Phil's Coins stands as a seasoned player in the coin and bullion business, with a quarter-century track record in serving the community. Located in Wichita, Kansas, they have established themselves as the go-to destination for those looking to sell gold and silver items, whether in the form of coins, bullion, or scrap jewelry. The inclusive approach of Phil's Coins ensures that no purchase is deemed too small or large, with a dedicated commitment to providing the best possible offers.
Phil's Coins Products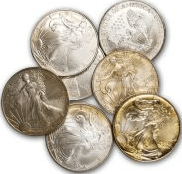 The product range at Phil's Coins is extensive, catering to collectors and investors alike. Specializing in gold and silver rare coins and bullion, their offerings encompass a wide array of denominations and types. From everyday Cents to exotic foreign Gold Coins, Phil's Coins covers the spectrum of numismatics. Their product list includes Nickels, Dimes, Quarters, Half Dollars, Uncirculated Silver Eagles, Proof American Silver Eagles, Certified Silver Eagles, American Gold Coins, Foreign Gold Coins, Pre-1933 Gold Coins, Gold Bars, and more. This diverse selection appeals to both seasoned collectors seeking specific items and investors looking to diversify their portfolios with precious metals.
How It Works
Phil's Coins facilitates easy transactions through both its official website and its physical store in Wichita, Kansas. The user-friendly website provides a seamless ordering system, ensuring a smooth experience for online shoppers. For those who prefer a hands-on approach, the brick-and-mortar store offers a personalized touch, allowing customers to engage with the products physically before making a purchase. This dual approach caters to the preferences of a diverse clientele.
Pros of Phil's Coins
User-Friendly Website and Ordering System
Phil's Coins' online presence is marked by a user-friendly interface and an efficient ordering system. This simplicity enhances the overall customer experience, making it easy for both novice collectors and seasoned investors to navigate the platform.
Wide Range of Rare Coins and Numismatics
The extensive product range, encompassing various denominations and types, ensures that Phil's Coins has something for every collector or investor. This diversity is a notable strength, as it caters to the varied preferences of their customer base.
Offers IRA-Eligible Gold and Silver Bullion
Phil's Coins recognizes the importance of precious metals in investment portfolios and provides IRA-eligible gold and silver bullion, offering customers an avenue to incorporate these assets into their retirement planning.
More than 25 Years of Experience
With over two decades in the coin and bullion business, Phil's Coins brings a wealth of experience to the table. This longevity suggests a level of expertise and reliability that is often sought after in the world of rare coins and precious metals.
Cons of Phil's Coins
A notable drawback is the absence of accreditation from the Better Business Bureau (BBB). While accreditation is not mandatory, it serves as a trust signal for many consumers, and the lack of it may raise questions about the business's commitment to transparency and ethical practices.
Does Not Offer Platinum or Palladium Products
Phil's Coins' product range lacks platinum and palladium offerings. This limitation may deter customers specifically seeking these precious metals for their collections or investments.
Does Not Offer Precious Metal IRAs
Unlike some competitors, Phil's Coins does not provide options for precious metal Individual Retirement Accounts (IRAs). This omission may be a drawback for investors looking to include precious metals in their retirement portfolios.
Is Phil's Coins Legit?
Despite some drawbacks, there is no evidence to suggest that Phil's Coins is anything but a legitimate and established coin dealer. With a track record of over 25 years, a diverse product range, and a commitment to fair and upfront pricing, Phil's Coins appears to be a trustworthy player in the industry. However, potential customers are encouraged to conduct their due diligence and consider their specific needs and preferences before engaging in transactions.
Similar Reviews
Phil's Coins Reviews- Conclusion
Phil's Coins emerges as a seasoned and reliable coin dealer with a rich history in serving the Kansas community. Their commitment to transparent pricing, a diverse product range, and a user-friendly approach makes them an attractive choice for both collectors and investors. However, the absence of BBB accreditation, the lack of platinum and palladium products, and the omission of precious metal IRAs are notable downsides. In conclusion, Phil's Coins is a legitimate player in the coin and bullion business, but potential customers should weigh the pros and cons carefully based on their individual preferences and requirements.