Looking for a trustworthy precious metals dealer? AuSecure is one of the most popular precious metals companies, but before you sign up with them, we advise you to read this comprehensive AuSecure review to determine whether they are a scam or not, as well as to discover our alternatives.
What Is AuSecure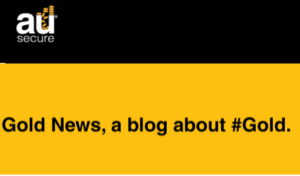 AuSecure, a precious metals company based in Chicago, was founded in 2009 to provide investors with a trading platform for precious metals. Thus, the company is predominantly a broker of precious metals, though it also offers Gold and Silver IRAs. AuSecure has invested in cutting-edge technology to provide investors with adequate education on precious metals investing.
AuSecure Products & Services
On AuSecure's extensive website, you will discover a vast selection of investment-grade gold, silver, platinum, and palladium bullion. You will also discover that they cater to all investors, including coin collectors. There are numerous varieties of collectible coins and pre-1933 gold available.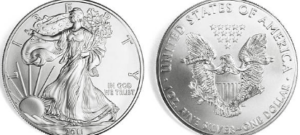 This company offers precious metals IRAs for those who wish to diversify their portfolios with precious metals, as previously mentioned. The majority of their coins qualify for IRAs. IRAs are offered via partnerships with third-party custodians like New Direction IRA. Additionally, storage is provided through partnerships with a number of renowned depositories.
Company Profile
Location:
Chicago, Illinois
Address:
910 W Van Buren St, Chicago, IL 60607, United States
Year Founded:
2009
Managers:
Jim O'Gara, Hadi Saeid
Website:
www.ausecure.com
Rating:
[usr 3.5]
Learn About Our Top-Rated Gold/Silver IRA Provider Here>
How it Works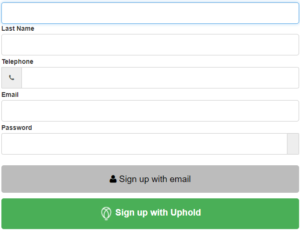 If you are only interested in purchasing precious metals and not setting up a self-directed IRA, then their high-tech e-commerce website simplifies the process. Creating a customer account, selecting your desired products, and proceeding to the checkout process are the only steps required. Because their catalog is well-organized, you can easily navigate the categories and subcategories of all the products and locate the ones that interest you. You can then add them to your cart, select a payment method, and finalize your purchase. If you require doorstep delivery, the company can expedite shipping within seven business days. Alternatively, you may safeguard your assets in one of the company's secure storage vaults. This will incur storage fees, but it is worthwhile because your investments will be safer.
Now, if you desire to open a self-directed precious metals IRA, the process will differ slightly. Call AuSecure's customer service department and request an account creation. They will assist you in opening an IRA account with a reputable custodian, and the best part is that AuSecure handles the majority of the documentation, sparing you the hassle of going through multiple documents. After transferring funds to your new account, you can select IRA-eligible metals for shipment to one of the company's segregated storage facilities.
Pros of AuSecure
Since 2013, AuSecure has been accredited by the Better Business Bureau and has an A+ rating despite there being no user reviews on the platform.
As stated, AuSecure has invested in technology, and its website is well-designed and stocked with educational resources for both experienced and inexperienced investors. The product selection and purchasing procedure are so straightforward that you can place an order without assistance. The only exception is when opening a self-directed IRA, in which case customer service representatives must be contacted by phone.
The business provides multiple payment methods for your convenience. There are numerous payment options available, including credit cards, cashier's checks, money orders, cash, and bank wires.
AuSecure provides a buy-back service through which customers can resell their metals to the company. This can be of tremendous assistance in an emergency.
In addition to a phone number and an email address, AuSecure provides a live chat for rapid communication with support and immediate resolution of issues. Live chat has without a doubt enabled AuSecure to provide unmatched customer service to its customers.
Cons of AuSecure
Lack of Customer Reviews and Ratings
Customer reviews and evaluations validate the reputation and dependability of a business. Since AuSecure has been in business for more than a decade, the paucity of customer reviews and ratings on consumer trust sites such as the Better Business Bureau raises numerous concerns. Typically, businesses that have been in operation for this length of time have a large number of reviews, ratings, and complaints.
Accreditation and Customer Reviews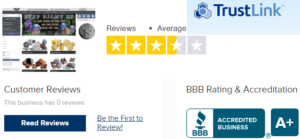 AuSecure is accredited by the Better Business Bureau with an A+ rating despite the absence of customer reviews on the platform, which makes no logic.
In addition, the business lacks reviews or complaints on all other third-party consumer protection websites, such as Trustlink, Trustpilot, Yelp, and the Business Consumer Alliance.
Click Here To Learn About Our Top-Rated Gold IRA Provider>
Should You Consider AuSecure for Your Gold/Silver IRA Rollover?
AuSecure is an excellent company that provides excellent services, but their lack of reviews on reputable third-party review websites such as the Better Business Bureau leaves us perplexed. Typically, we recommend a business with numerous online reviews and evaluations. Goldco, our top-rated company, has hundreds of reviews on nearly every online consumer review website and a perfect overall rating of five out of five stars. You can learn more about Goldco by clicking on the link provided below.
Click Here To Learn More About Goldco
Is AuSecure Legit or a Scam?
As previously mentioned in the company profile, AuSecure has a physical address and its administrators are known. Therefore, AuSecure is entirely legitimate and not a scam.
AuSecure Alternatives
AuSecure Review Conclusion
AuSecure is a Chicago-based precious metals brokerage. The company has been in business for over a decade and offers a wide range of products and services, including bullion, rare coins, US pre-1933 gold, and precious metals IRAs.
Despite providing excellent products and customer service for more than a decade, AuSecure lacks customer reviews on nearly all reputable platforms, including the Better Business Bureau, which we find dubious. Before making an investment decision, you should conduct extensive research and compare all precious metals companies based on consumer reviews and ratings.