Are you unsure if First National Bullion is the right company for your precious metals investment? Is the business legitimate or a scam? What do their customer ratings say? Read our First National Bullion reviews to learn more.
What Is First National Bullion?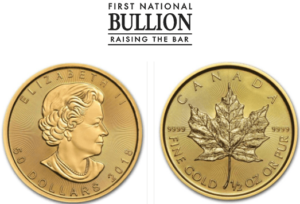 First National Bullion is a precious metals corporation founded in 2005 and headquartered in San Diego, California. The company asserts that its professionals are the most experienced in the precious metals industry, with an average of over 10 years of experience. Their website contains educational materials designed to equip investors with the knowledge necessary for success in investing in precious metals. A notable free resource that they provide is a free newsletter, which is replete with information on how to invest in various types of precious metals. Continue reading our review of First National Bullion to learn more.
First National Bullion Products & Services
First National Bullion's primary offering is bullion in the form of gold, silver, palladium, or platinum. Also available are numismatic coins for coin collectors. Additionally, First National Bullion offers retirement plans that allow you to establish a gold or silver IRA and grow your retirement savings.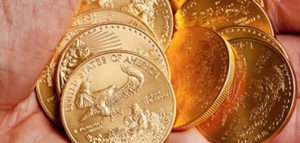 This company will provide you with all the information you need to begin purchasing or selling precious metals, including price charts and market trends, as previously mentioned. The majority of this priceless information is available on their official website or in their email newsletter.
First National Bullion Review Summary
Location:
San Diego California
Address:
4885 Convoy St
San Diego, CA 92111-1610
Year Founded:
2005
Managers:
Jonathan Cavuoto, Breann Petkus, Stephen Mathew
Website:
www.firstnationalbullion.com
Rating:
[usr 3.5]
Looking to open a Gold or Silver IRA? Here is Our #1 Rated Firm
How It Works
You can begin your investment journey with First National Bullion in one of two ways: first, by purchasing precious metals such as bullion or numismatics, and second, by opening a precious metals IRA. In both instances, the procedure is straightforward, and First National Bullion employees are always available to assist you. To place an order for precious metals, merely visit their website. Your products will be insured and delivered to your door at no cost. You may also opt to store your metals with the company, in which case they will be sent to Brink's secure storage facilities.
Can You Sell to First National Bullion?
Yes, you can sell your metals at competitive prices to First National Bullion. However, if you do not wish to sell to them for whatever reason, they will refer you to other similar businesses that offer some of the most competitive rates in the industry.
Pros of First National Bullion
First National Bullion offers free shipping and insurance on the majority of purchases. Thus, you can save money on shipping, and the insurance ensures that you will be compensated if your items are lost or damaged in transit.
In the event of a problem, you can readily contact customer service. Their account executives are available around-the-clock to address your concerns.
They place a premium on customer education and will do everything in their power to ensure you have the knowledge necessary to begin investing in precious metals. Their free newsletter is an excellent example of one of their free educational resources; you can request to receive it via email.
The Better Business Bureau is the most reliable website for consumer protection, and the majority of investors use it to evaluate a company's credibility. National Bullion is fortunately accredited by the Better Business Bureau, which is the first sign of credibility.
Cons of First National Bullion
Lacks Substantial Reviews Online
Aside from Yelp.com and the Better Business Bureau, the company has no customer reviews, complaints, or ratings on the majority of online consumer protection sites. This is a negative indicator, as the majority of precious metals companies we evaluate have multiple reviews and ratings on the majority of online platforms.
IRA Fees Are Not Disclosed
Gold and silver IRA fees are not availed on their website. Typically, we do not recommend businesses that conceal their fees in this manner. We appreciate companies that are upfront about their fees, as this prevents you from falling victim to so-called "hidden fees".
Accreditation and Customer Reviews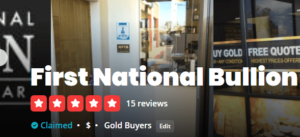 Based on First National Bullion reviews online,  they are awarded a 5 out of 5 stars rating on the Better Business Bureau from 2 customer reviews and a single complaint. Additionally, they boast an outstanding 5 out of 5-star rating on Yelp based on 28 customer reviews and ratings. They lack reviews and ratings on Trustlink, Trustpilot, Business Consumer Alliance, and other credible review websites.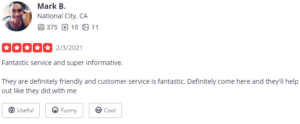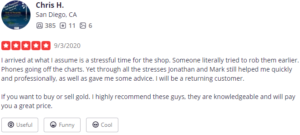 Should You Consider First National Bullion for Your Gold or Silver IRA Rollover?
First National Bullion does not disclose their IRA fees on their website, despite offering superior products, knowledgeable staff, and free educational resources. They also lack reviews and evaluations on the majority of consumer protection websites, which makes us hesitant to endorse them. You can read more about our top-rated precious metals IRA provider at the link provided below.
Click Here To View Our Top-Rated Precious Metals IRA Firm
Is First National Bullion Legit or a Scam?
This company has been in operation for more than a decade, as stated. Furthermore, they are accredited by the Better Business Bureau, indicating that they are legitimate and not a scam.
 Alternatives to First National Bullion
First National Bullion Reviews Conclusion
First National Bullion is a precious metals company based in San Diego, California. The company sells high-quality, investment-grade bullion and numismatic coins, in addition to offering retirement plans through Gold and Silver IRAs.
The downside of First National Bullion is its lack of customer reviews and ratings on online platforms such as the Business Consumer Alliance. Also, their failure to disclose IRA fees casts a negative light on them.