When it comes to precious metals and numismatics, finding a reputable dealer is crucial for both buyers and sellers. One such player in this niche market is PGS Gold and Coin, a locally owned and family-operated business established in 2008 in Palatine, Illinois. With a focus on US coins and currency, PGS Gold and Coin boasts a team of numismatic experts with over 42 years of combined experience. In this review, we will explore the various aspects of PGS Gold and Coin, including its products, services, online presence, and overall reputation.
What Is PGS Gold and Coin?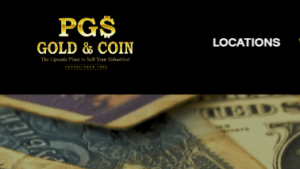 PGS Gold and Coin positions itself as a certified Coin Dealer, endorsed by prominent entities such as the Professional Coin Grading Service (PCGS), the Numismatic Guaranty Corporation (NGC), and the Paper Money Guaranty (PMG). Additionally, they proudly sponsor the American Numismatic Association (ANA) and hold an impressive A+ Rating from the Better Business Bureau (BBB). This establishes a foundation of trust and credibility, setting the stage for further exploration of their offerings.
PGS Gold and Coin Products
Specializing in a wide range of precious metal items, PGS Gold and Coin functions as a buyer, seller, and appraiser of various items, including but not limited to Gold Coins, Silver Coins, Ancient Coins, Rare Coins, US Coins, Foreign Coins, Old Currency, Gold Jewelry, Silver Jewelry, Platinum Jewelry, Diamonds, Diamond Jewelry, Luxury Watches, Sterling Silver, Sports Memorabilia, Military Collectibles & War Memorabilia, Fine Art, Antiques, Stamps, Vintage Toys & Trains, Collectibles, Musical Instruments, and Electronics.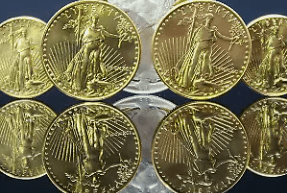 This diverse range of products positions PGS Gold and Coin as a one-stop shop for collectors, investors, and individuals looking to buy or sell precious items. The inclusion of sports memorabilia, military collectibles, and fine art broadens their appeal, catering to a wider audience with varied interests.
How It Works
PGS Gold and Coin operates both a physical store and an eBay store, providing customers with multiple channels to make their purchases. Whether you prefer the in-person experience at their physical store or the convenience of online shopping through their eBay store, PGS Gold and Coin accommodates both preferences. For those looking to sell items, the website lists a contact number and encourages individuals to visit their premises, establishing a transparent and accessible process.
Pros of PGS Gold and Coin
PGS Gold and Coin has several notable strengths that contribute to its positive reputation in the market. Firstly, the presence of expert numismatists on their team adds a layer of expertise, ensuring that customers receive knowledgeable guidance and accurate appraisals. As a certified coin dealer endorsed by PCGS, NGC, and PMG, PGS Gold and Coin carries a stamp of approval from industry-recognized authorities, instilling confidence in their offerings.
Their accreditation with the BBB and sponsorship of the ANA further solidify their commitment to professionalism and ethical business practices. Online ratings mirror this commitment, with PGS Gold and Coin boasting an impressive 4.9-star rating on BBB, 4.7 stars on Trustpilot, 4.9 stars on Facebook, and 4 stars on Yelp. These high ratings across multiple platforms indicate a consistently positive customer experience.

Another noteworthy aspect is the availability of multiple locations, offering convenience to customers who may prefer to visit a physical store. This accessibility contributes to their reputation as a customer-centric business.
Cons of PGS Gold and Coin
While PGS Gold and Coin enjoys a predominantly positive reputation, one notable drawback is the absence of live chat support on their website. In an age where online communication is crucial for customer engagement, the lack of live chat may be perceived as a limitation. This could potentially hinder real-time assistance for customers with inquiries or concerns.
Is PGS Gold and Coin Legit?
Based on the information gathered, PGS Gold and Coin appears to be a legitimate and reputable player in the precious metals and numismatics market. Their certifications, endorsements, and positive customer reviews across various platforms contribute to a positive overall assessment of their legitimacy.
Similar Reviews
PGS Gold and Coin Reviews- Conclusion
In conclusion, PGS Gold and Coin stands out as a reliable and trustworthy option for individuals interested in buying or selling precious metal items, coins, and collectibles. With a rich history dating back to 2008, a team of experienced numismatists, and a diverse range of products, PGS Gold and Coin has established itself as a prominent player in the industry. While the absence of live chat support may be a minor drawback, the overall positive reputation, certifications, and ratings make PGS Gold and Coin a solid choice for those navigating the world of precious metals and collectibles.