Is APMEX a reputable company? This APMEX review will provide a comprehensive response to your inquiry. If you have been looking for a reputable precious metals company, you may have wondered whether APMEX is a scam or a legit company and whether they have received online complaints. In this review, we will examine consumer reviews and ratings to uncover the truth.
What Is APMEX?

APMEX, which stands for American Precious Metals Exchange, is an American company that deals in precious metals. The business began operations a month after its incorporation on December 31, 1999.
Since then, APMEX has expanded to become the world's largest precious metals dealer, with a diverse clientele that includes banks, brokerage firms, and individuals. It offers a vast assortment of products, ranging from common bullion bars and Mint products to rare items such as silver hearts, silver bullets, and a vast array of jewelry items.
Pay Attention: Before we go any further with this review!
We always recommend conducting due diligence before settling on a precious metals company to invest in. With so many clients getting ripped off with the so-called hidden fees, you need to research meticulously before purchasing metals or opening a precious metals IRA. We understand that picking the right company is the most important financial decision for you, and thus, we've compiled a list of our 3 best precious metals IRA companies for 2023.
See Our 3 best precious metals IRA providers here>>
Or get our free Gold investing kit from our top recommended firm on this page
APMEX Products 
APMEX offers silver, gold, and platinum coins, the majority of which are IRA-eligible. In addition, they sell Mint bullion products such as Platinum Maple Leafs, Pre-1933 US Gold coins, Silver Eagles, South African Krugerrands, etc. Also available are gold bars, silver bars, platinum bars, palladium bars, and copper bars, as well as jewelry and a few rare items.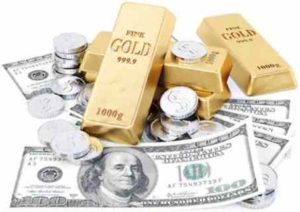 Does APMEX Offer Gold or Silver IRAs?
Unfortunately, APMEX does not offer precious metals IRAs. If you are interested in gold and silver IRAs, we suggest you review the information on this page about our top-rated gold and silver IRA provider.
Customer Reviews and Ratings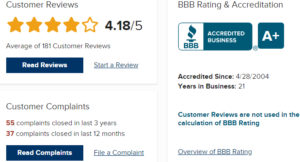 Before concluding this APMEX review, it is essential to examine the company's customer reviews on online platforms including the Better Business Bureau (BBB), Business Consumer Alliance (BCA), Trustlink, Trustpilot, and Yelp. That way, we can determine whether APMEX is a good place to buy gold and other precious metals.
On the BBB platform, APMEX has a rating of 3.81 stars based on 176 customer reviews and ratings, whereas the BCA gives them a dismal rating of "D" based on 5 reviews. APMEX is rated exceedingly poorly on Trustpilot, with a score of 1.8 stars out of a whopping 7, 855 customer reviews. Likewise, the company has a poor rating on Yelp, with an average of 2.5 stars based on 48 reviews. They have no Trustlink reviews or ratings.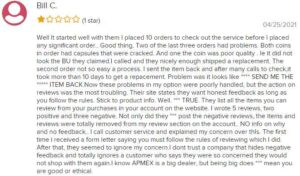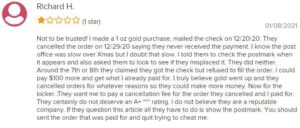 APMEX Complaints
We've discovered that this company receives numerous complaints but makes no effort to address them. Since 2010, they have only been able to resolve 2 out of 9 complaints on ComplaintsBoard. All consumers on the platform complain about poor customer service, misleading advertising, arrogance, and unfair cancellation fees. APMEX has been accused of the same wrongdoings on the Better Business Bureau, where they have received an astounding 113 customer complaints in the past three years.
Here is a summary of the reported complaints on both the BBB and the ComplaintsBoard:
Arrogant customer care staff
Unscrupulous charging of cancellation fees even when you did not cancel an order
Deceptive advertising practices
Fraudulent listing practices
Extremely slow shipping
Pros of APMEX
With 20 years in business, APMEX is a well-established brand that commands a great deal of global trust and esteem. In addition, it is one of the largest precious metals companies in the United States and commands a substantial market share.
During the course of writing this APMEX review, we also observed that their website is intended to provide customers with all pertinent information at a glance.
A consumer is able to navigate the website with ease and access the product catalog and checkout pages thanks to a well-designed theme and intuitive navigation. On the homepage, you will find up-to-date data such as live price charts, market prices, and any other relevant information for both novice and seasoned investors.
In the 'Education' section, you'll also find a helpful investment guide and blog posts that continuously update you on market fluctuations. You can save hundreds of dollars by taking advantage of the enticing offers and discounts listed in the 'Deals' section.
A Wide Selection of Products
It is no secret that APMEX is one of those dealers with a vast selection of products, including the most common precious metal bars, coins, and jewelry, as well as unique items seldom seen on the global market.
Numerous Educational Resources
They are not only interested in making a sale but also in educating you about the product you are about to purchase. Their website contains instructional videos and investment guides for this reason.
The company offers multiple payment options, including Money Orders, Checks, Credit cards, Certified checks, and cashier's Checks, for your convenience.
APMEX operates internationally and ships to at least 33 countries, whereas the majority of U.S. precious metal companies only serve local clients.
You may place your order at any time, on any day, and it will be processed and dispatched within one business day of your payment clearing.
Cons of APMEX
There is not a single company in the world that is 100 percent flawless, and there will always be the occasional problem, particularly for large corporations with thousands of customers. This is notably true for APMEX, which, despite possessing all of the aforementioned advantages, also possesses the disadvantages listed below.
Problems With Product Delivery
Approximately 90% of consumer complaints on review platforms are related to product delivery issues. Some clients have had their orders lost in transit, and the company will typically deny liability.
Too many customer complaints are a red flag, and to be on the safe side, you should always search for a company with close to zero complaints. Multiple online review websites contained numerous complaints against APMEX.
Should You Use APMEX for Your Precious Metals IRA Rollover?
Even though APMEX is a legitimate company, our investigation uncovered some flaws originating from poor customer service, which has resulted in numerous customer complaints.
Despite the many years of service and the brand they've built over the years, these negative reviews have severely damaged the company's image. Learn more about our top-rated Gold and Silver IRA provider by clicking the link below.
Click Here To Find Out Our Top-Rated Gold & Silver IRA Company In 2023.
Frequently Asked Questions
Is APMEX Safe?
In general, APMEX is safe. The only negative aspect of the business is the numerous customer complaints criticizing the company's "shoddy" customer service.
How much does APMEX charge for shipping?
APMEX levies a $9.99 fee for orders less than $99. Free shipping is provided on orders over $99 for domestic customers only.
What does APMEX stand for?
APMEX stands for American Precious Metals Exchange.
Can I store my investments with APMEX?
Yes, but your investment assets are stored by a subsidiary company (Citadel Global Depository Services, Inc.) because APMEX does not have a storage vault.
Is APMEX Legit or a Scam?
As previously stated, APMEX is one of the earliest and largest companies in the United States. They are a legitimate precious metals dealer, not a scam. APMEX will always have collectibles as well as IRA-approved metals in stock. One of its drawbacks is that they do not offer precious metals IRA services, so if you are interested in gold or silver IRAs, you must seek elsewhere. You may wish to review our top-ranked Gold IRA provider here.
APMEX Alternatives
APMEX Review Conclusion
We've reached the conclusion of our APMEX Review, in which we examined consumer reviews and complaints. The majority of these complaints stem from the company's poor customer service, which is not surprising given that the vast majority of businesses that deal with multiple products will encounter problems with shipments and other matters.
While there are numerous review sites and directories with extremely negative reviews and complaints, you do not have to dismiss a company based solely on negative feedback. You should investigate thoroughly and compare both the customer complaints and the reviews. You will be able to discover the best precious metals company and make an informed investment decision if you conduct impartial research.
Also Read: The Top 3 Gold IRA Companies In 2023