Have you recently heard about Palm Beach Research Group and considering using their strategies to attain your financial goals? Well, in this review we dig deeper into customer reviews, accreditation and ratings to find out whether they are legit or scam.
What Is Palm Beach Research Group?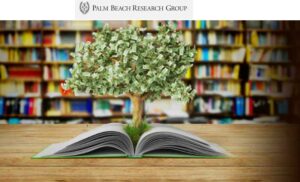 Founded in 2011, Palm Beach Research Group is a publishing company that claims to offer unique investment tips to investors. PBRG is based in Florida, and their services target investors from all spheres of life. The company promises to furnish you with independently researched data and tips that will propel your profit margins to greater heights.
One unique feature of this firm is that they offer tips on multiple niches, unlike other companies that only focus on stocks and bonds.
Summary
Website:
www.palmbeachgroup.com
Location:
North Delray Commons, Florida
Founded:
2011
Address:
55 NE 5th Ave, Delray Beach, FL 33483, United States
Management:
Tom Dyson, Mark Ford, Teeka Tiwari, Grant Wasylik
Overall Rating:
[usr 3] Not Recommended
Check out our top recommended alternative instead on this page!
How It Works
Like most stock trading programs, Palm Beach Research Group offers products in different price classes. But unlike other programs that offer 2 or 3 products, PBRG offers 10 products for you to choose from. The company claims that each product offers unique strategies to help you achieve your financial goals.
Palm Beach Research Group Products
As aforementioned, PBRG offers multiple unique products, each with its own price tag. They only offer 2 free products out of the 10. The rest of the products are priced as follows: The Palm Beach Letter ($199), Palm Beach Confidential ($5000), Palm Beach Crypto Income Quarterly ($3500), Palm Beach Venture ($5000), Palm Beach Infinity ($12500), Palm Beach Trader ($4000), Palm Beach Quant ($5000), and Teeka Tiwari's Alpha Page ($4000).
The Palm Beach Letter Complaints
The Palm Beach Letter, going for $199 is the main product offered by the Palm Beach Research Group–with a promise to help you smart-invest in assets such as crypto and gold. Now, it turns out that all their claims are false, as demonstrated by the many complaints on the Better Business Bureau. Most complainants decry the same thing: worthlessness of the Palm Beach Letter. According to the complaints, this product is only meant to siphon your money whereas you get zero value out of it. Most victims advise prospective investors to stay away from this scam newsletter.
Learn about our #1 recommended alternative newsletter on this page
Refund & Cancellation Policy
Unfortunately, we were unable to find information on refunds from PBRG's website, hence we assume that they do not offer refunds. Regarding cancellation, the company states that you have to send them an email or contact their customer support via phone to cancel your subscription. However, this is a pure lie as we've noted that their support staff ignore customer phone calls and emails. You may just have to forgo your money once you invest with them.
Palm Beach Research Group Customer Support
Their customer support is a terrible one, as evidenced by numerous negative customer reviews and testimonials. Palm Beach Research Group does not have a live chat feature on their website. They only have a contact form and a non-functional telephone number. Customers have decried poor services including failure of PBRG's customer care staff to respond to emails. With regards to the above mentioned, it's fair to conclude that Palm Beach Research Group's customer support is one of the poorest in the industry.
Is Palm Beach Research Group Legit Or Scam?
We were unable to verify the company's address. Moreover, the numerous negative reviews from customers are enough to conclude that Palm Beach Research Group is probably a scam. Their deceptive sales tactics, as well as the available massive evidence of fraud is enough prove that is company is not legit. Better look elsewhere if you really value your hard-earned money.
Accreditation and Customer Reviews


First of all, PBRG is not accredited with the BBB, the most trusted consumer protection site. Secondly, the company has zero reviews on BCA, TrustLink, Yelp, Consumeraffairs and the Ripoff Report. Their only available reviews on the whole internet are on TrustPilot, where they boast a dismal rating of 1.5 out of 5 stars plus numerous warnings from victims who've fallen prey to this scam.
Is There a Better Alternative?
Yes, Capitalist Exploits is our 1# rated firm, boasting excellent customer ratings, exceptional products and a professional customer support. Learn more about them here.
Pros of Choosing Palm Beach Research Group
Multiple Products to Choose from
They have many products for you to choose from.
Two of their newsletters are free which is helpful to those on tight budget.
Cons of Choosing Palm Beach Research Group
Incompetent Customer Support
As we've seen, their customer support representatives are unprofessional and ignore customers' calls and emails.
Lack of Reviews and Ratings
They lack reviews and ratings on online platforms which is a massive red flag. A good company normally boast numerous positive reviews on multiple online platforms.
Exorbitant Subscription Fees
Their products are highly priced.  And from the numerous customer reviews, it is clear that most of their products are of poor quality and not worth their expensive price tags.
Too many Customer Complaints
The company has 163 complaints on BBB alone. It looks like nobody has anything good to say about this company.
Related: Petra Picks Review
Conclusion
Palm Beach Research Group is a publishing company that promises to offer you unique and reliable tips to enable you attain your financial goals. The company claims to employ unique techniques acquired through independent research on wealthy individuals.
However, it is worth mentioning that this company has a terrible reputation. They have poor customer support, charge exorbitant subscription fees and have hundreds of customer complaints. We advise our readers to always opt for alternatives with good track record.