Looking for a reliable precious metals investment company? Is McAlvany ICA a legit company or a scam? Are there any online McAlvany ICA reviews or complaints from customers? Let's find out now.
What Is McAlvany ICA?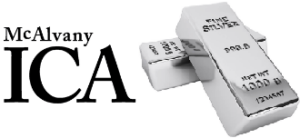 McAlvany ICA, also known as International Collectors Associates, is a family business founded in 1972 by Don S. McAlvany. Currently, McAlvany ICA is managed by Don's son, David S. McAlvany.
McAlvany ICA is one of the industry's top precious metals dealers and is headquartered in Durango, Colorado. The company is committed to providing free customer education, and its team of specialists is ready to assist you. They provide free insightful information about precious metals and current market news on their website.
Does McAlvany ICA Offer Gold & Silver IRAs?
The company does offer IRAs, but their custodians and depository institutions are not disclosed. This makes it difficult for us to estimate their IRA fees and costs. We recommend Goldco if you are searching for a trustworthy and transparent gold and silver IRA provider.
McAlvany ICA Review Summary
Location:
Durango, Colorado
Address:
166 Turner Dr
Durango, CO 81303-7975
Year Founded:
1972
Management:
Don S. McAlvany (Founder), David S. McAlvany (President)
Website:
www.mcalvanyica.com
Rating:
[usr 3]
Click Here To Learn About Our #1 Rated Precious Metals IRA Firm>
McAlvany ICA Products & Services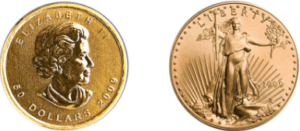 They primarily sell IRA-approved gold, silver, and platinum coins and bars, as well as collectible coins. McAlvany ICA does not offer palladium products at this time. Here are some of their products.
Gold
1 Kilo Gold Bar
1-oz Gold Bar
1-oz gold Canadian Maple Leaf
1-oz Gold American Eagle
1-oz gold South African Krugerrand
$20 Saint-Gaudens Gold Double Eagle MS Series
Dutch 10 Guilder
MS60 British Sovereigns
Silver
1-oz Silver Bar
1000-oz Silver Bar
100-oz Silver Bar
10-oz Silver Bar
1-oz Silver Round
1-oz Silver Canadian Maple Leaf
1-oz Silver American Eagle
Silver Peace Dollar
90% Junk Silver
Platinum
Currently, McAlvany ICA only offers 1-oz platinum bars.
How to Get Started
To place an order, you must contact McAlvany ICA by phone or email and seek advice from their consultants. You may also submit a request using their online ordering system, which allows you to select a selection of your desired products. A sales representative will contact you and assist you with the transaction once your request has been received.
Pros of McAlvany ICA
Has Been In Business for Half a Century
Since 1972, McAlvany ICA has been in operation. Consequently, they are one of the few businesses with a proven track record.
In the resources section of their website, you will find free guides and market news. In addition, their team of highly experienced advisors is available to guide you and assist you in building a solid investment portfolio.
David and his employees have a multitude of knowledge regarding precious metals. The majority of their products are selected with attention to ensure their superior quality.
Cons of McAlvany ICA
Lacks Customer Reviews and Ratings
The majority of online consumer protection and review websites lack McAlvany ICA reviews. This is quite startling considering how long they have been in business.
There is no information regarding the company's IRA custodians or storage providers. Furthermore, there is no pricing or fee information on their website.
Limited Selection of Products
The company does not provide palladium coins and bars. In addition, they have fewer coins and bars in stock than leading precious metals companies.
Accreditation, Reputation & Complaints

McAlvany ICA is BBB-accredited and holds an A+ rating despite having no user reviews and 2 complaints on the platform. Again, they do not have any reviews on BCA, Trustlink, Trustpilot, or Yelp.
BBB: A+ Rating, 0 reviews (View Details)
BCA: Not Listed
Trustlink: Not Listed
Trustpilot: Not Listed
Yelp: Not Listed
Is McAlvany ICA Legit?
McAlvany ICA is a legitimate business based on its extensive history and track record of success. They have been in operation for fifty years.
Alternatives to McAlvany ICA 
McAlvany ICA Reviews Conclusion
McAlvany ICA is a family-owned precious metals dealer based in Durango, Colorado. It is one of the oldest in the industry having been formed in 1982. McAlvany ICA offers free customer education and quality products, but they lack transparency as well as customer ratings and reviews. In addition, its collection of coins and bars is smaller than that of its competitors.