In the ever-expanding world of rare coins and precious metals, finding a reliable and reputable dealer is paramount. One such player in this niche market is Heartland Coin Gallery, a coin dealer based in Wichita, Indiana. With a history dating back to 1996, the company has established itself as a prominent figure in the industry. However, as with any investment venture, prospective clients should tread cautiously. In this review, we delve into the world of Heartland Coin Gallery, exploring its offerings, reputation, and the overall experience for potential buyers.
What Is Heartland Coin Gallery?

Heartland Coin Gallery, owned by Ryan Spencer, has been a fixture in the coin and bullion trade since 1996. According to their Better Business Bureau (BBB) profile, the company prides itself on dealing in a wide variety of rare coins and bullion products. However, the journey to understanding the ethos and background of Heartland Coin Gallery hits a roadblock right at their digital doorstep. The company's website is currently grappling with technical issues, rendering their online shop inaccessible. Furthermore, the absence of content on their "About Us" page leaves potential customers in the dark regarding essential information such as company history and leadership.
Heartland Coin Gallery Products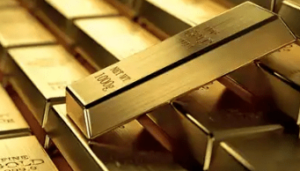 The cornerstone of any coin dealer's credibility lies in the variety and quality of products they offer. Heartland Coin Gallery positions itself as a comprehensive dealer, dealing in both gold and silver bullion, alongside an impressive array of rare coins. Beyond this, they extend their services to buying scrap gold and silver, adding a layer of versatility to their offerings. However, the inability to peruse their online shop due to technical glitches impedes a detailed exploration of their product catalog.
How It Works
For those looking to engage with Heartland Coin Gallery, the avenues for purchase include both online and in-person transactions. Customers can choose to explore the online shop, assuming technical difficulties are resolved, or visit the physical store during normal business hours. The latter is actively encouraged by the company, fostering a sense of trust and transparency in the age of digital transactions.
Pros of Heartland Coin Gallery
Despite the hiccups in accessing their online presence, Heartland Coin Gallery boasts several positive attributes. Firstly, their longevity in the business, spanning over two decades, adds a layer of credibility. Such a track record indicates stability and a certain level of customer trust. Additionally, their diverse range of products, encompassing rare coins and precious metals, positions them as a one-stop-shop for collectors and investors alike. The accreditation by the Better Business Bureau further adds a layer of assurance for potential clients.
Cons of Heartland Coin Gallery
On the flip side, several red flags raise concerns for those considering Heartland Coin Gallery as their go-to dealer. Perhaps most glaring is the absence of reviews on platforms such as BBB, Trustlink, and Trustpilot. In the digital age, where user reviews hold significant weight, the scarcity of feedback raises questions about the company's transparency and customer satisfaction. The empty "About Us" page compounds this issue, leaving customers in the dark about the company's roots and the individuals behind its operations. The outdated website, plagued with technical issues, particularly the inaccessible online shop, creates a barrier to potential customers and underscores a lack of attention to the online facet of their business.
Is Heartland Coin Gallery Legit?
This question lingers in the minds of potential clients, especially given the challenges posed by the lack of reviews and an opaque online presence. While the company's longevity and BBB accreditation suggest a level of legitimacy, the absence of online reviews and an inaccessible online shop introduce an element of doubt. The legitimacy of a coin dealer extends beyond the physical storefront, requiring a robust online presence to cater to the digital-savvy clientele that dominates today's market.
Similar Reviews
Heartland Coin Gallery Reviews- Conclusion
In conclusion, Heartland Coin Gallery presents itself as a seasoned player in the coin and bullion market. Its extensive history and diverse product range offer a glimmer of promise for potential clients. However, the shadows cast by the lack of online reviews, an empty "About Us" page, and an outdated website raise concerns about transparency and the company's adaptability to the digital landscape. As with any investment, due diligence is paramount. Prospective clients should weigh the company's track record against the potential drawbacks highlighted in this review before venturing into the world of rare coins and precious metals with Heartland Coin Gallery.