Is London Gold Buyer the appropriate company for you? Which goods and services do they provide? And what do their customers say? Please read our London Gold Buyer reviews to find the answers to your queries.
What Is London Gold Buyer?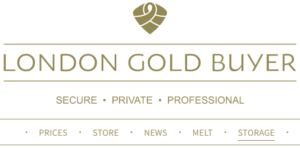 London Gold Buyer is a precious metals and jewelry dealer based in Ontario, Canada. Founded in 1986, London Gold Buyer is part of the Coin Canada Ltd. Group of companies.  In addition to selling and purchasing precious metals, the company also offers gold melting and assay services, made possible by its state-of-the-art facilities, which permit accurate melting and testing. The secure, private, and expert website of London Gold Buyer provides access to free price charts and a free price calculator.
Are Gold and Silver IRAs Offered?
Does London Gold Buyer offer Gold and Silver IRA Accounts? The brief response is no. London Gold Buyer only deals in the sale and purchase of metals and does not provide custody services. If you are interested in opening a Gold or Silver IRA, we recommend this top-rated Gold & Silver IRA Company.
Company Info
Location:
London, Ontario
Address:
475 Highbury Ave N, London, ON N5W 4K2, Canada
Year Founded:
1986
Management:
Daniel Loewith (President)
Website:
www.londongoldbuyer.com
Overall Rating:
[usr 4]
Looking for a reputable Gold or Silver IRA provider? Find out our top-rated Gold IRA Company Here>.
London Gold Buyer Products
London Gold Buyer acquires and sells jewelry, luxury watches, currency, bullion (gold, silver, and platinum coins and bars), numismatics, and coins, among other items. In addition to providing highly secured storage facilities and affordable safety deposit boxes, London Gold Buyer also offers melting and assay services, as we've already mentioned.
How It Works
In contrast to the majority of businesses that sell products online, London Gold Buyer lacks an e-commerce platform that enables online purchases. Instead, they have a basic website with price charts, calculators, a few articles, and contact information. Surprisingly, you must still visit the company's physical store to purchase or sell products, which is not only time-consuming but also expensive.
Pros of London Gold Buyer
Cutting-Edge Melting and Assay Services
London Gold Buyer is the only precious metals merchant in South West Ontario with a cutting-edge gold melting and assay facility. Their use of cutting-edge assay technology enables rapid and accurate testing.
In addition to being accredited by the BBB, they also have a 5-star customer rating on the platform. These outstanding ratings on a reputable website for consumer protection, such as the BBB, plainly demonstrate London Gold Buyer's reputation.
Free Price Charts and Calculator
On its website, the company provides free precious metals price charts and a free price calculator. Their price charts allow you to monitor the ever-changing prices of precious metals, while their free calculator enables you to accurately estimate the value of precious metals you wish to purchase or sell.
Offers a Wide Variety of Products
The company offers a wide range of products which include banknotes, watches, jewelry, bullion bars and coins, numismatics, safety deposit boxes, and much more.
Cons of  London Gold Buyer
Does Not Offer Precious Metals IRAs
Unfortunately, London Gold Buyer does not offer precious metals IRAs. Consequently, clients seeking to diversify their portfolios or safeguard their retirement through tax-advantaged gold or silver self-directed IRAs are left disappointed.
Lacks an E-commerce System
London Gold Buyer has a simple website with basic information including company news, contact details, and pricing details. Therefore, you must visit their physical storefront to purchase products, which could be extremely inconvenient if you are accustomed to purchasing goods online.
Lacks Reviews On Major Review Websites
London Gold Buyer lacks reviews on the most reputable review sites, including Yelp, BCA, Trustlink, and Trustpilot, despite a solitary positive BBB review.
Accreditation, Customer Reviews, and Ratings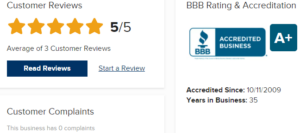 Since 2009, London Gold Buyer has been accredited by the Better Business Bureau and has earned an A+ rating from the platform. In addition, based on one customer review, the company has an outstanding 5/5 rating on the platform.
Surprisingly, there are no reviews of London Gold Buyer on Trustlink, the Business Consumer Alliance, Yelp, Trustpilot, and numerous other reputable consumer protection websites.
Is London Gold Buyer Legit or a Scam?
Is London Gold Buyer therefore a scam? The answer is a resounding NO. London Gold Buyer has been in business for three decades and has an A+ rating with the Better Business Bureau; therefore, it is a legitimate business.
Alternatives to London Gold Buyer
 London Gold Buyer Reviews Conclusion
London Gold Buyer is a precious metals dealer based in Ontario, Canada. Through its Canadian storefronts, the company acquires and sells a wide variety of precious metals and other commodities. In addition, London Gold Buyer offers unparalleled melting and assay services.
The company lacks reviews on significant consumer protection platforms such as Yelp, BCA, Trustlink, and Trustpilot, despite its high BBB ratings. In addition, they do not provide precious metals IRAs or e-commerce services.