Is Amagi Metals a scam or a genuine precious metals firm? Should you shop elsewhere or purchase from them? Before doing business with Amagi Metals, we recommend that you read this thorough review of the company to learn everything you need to know about them.
Let's get started immediately.
What is Amagi Metals?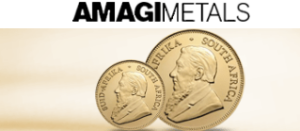 Amagi Metals is an international e-commerce corporation that sells gold, silver, platinum, and copper. Their locations include Austin, Texas, Las Vegas, Nevada, and Bartlesville, Oklahoma. Amagi Metals is on a mission to simplify the precious metals purchasing process because it believes that precious metals are the best hedge against financial and political disasters. In 2015, Anthem Vault, a precious metals dealer based in Paradise, Nevada, acquired Amagi Metals.
Does Amagi Metals Offer Gold or Silver IRAs?
No, Amagi Metals is neither an IRA custodian nor a partner with a third-party custodian in order to offer precious metals IRAs. Goldco comes highly recommended if you're searching for a dependable gold or silver IRA provider.
Amagi Metals Review Summary
Location:
Las Vegas, Nevada
Address:
2375 E Tropicana Ave STE 416
Las Vegas, NV 89119-6564
Year Founded:
Unknown
Management:
Tracy Henckel (Controller)
Website:
www.amagimetals.com
Rating:
[usr 3]
Here Is Our #1 Recommended Precious Metals IRA Provider>
Amagi Metals Products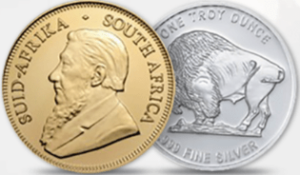 Amagi Metals provides an extensive selection of gold, silver, platinum, and copper coins, rounds, and bars. They carry IRA-approved coins and bars, but they do not offer precious metals IRAs at this time. Among the available products are the Canadian Gold Maple Leaf, the American Gold Eagle, the Chinese Gold Panda, the South African Gold Krugerrand, the American Gold Buffalo, the Gold Austrian Philharmonic, the American Silver Eagle, the Austrian Silver Philharmonic, and the Canadian Platinum Maple Leaf.
How It Works
Amagi Metals created a cutting-edge, user-friendly e-commerce website in an effort to attract more global consumers. You only need to establish an online customer account to begin adding products to the shopping cart on their user-friendly online ordering system. Once you are satisfied with your choices, proceed to the checkout page, input your billing information, and place your order. Amagi Metals will dispatch your items once payment is received. Additionally, free shipping is provided for orders over $5000.
Pros of Amagi Metals
Product details including descriptions and pricing information are availed
Multiple payment options including check, PayPal, bank wire, and cryptocurrency simplify the ordering process
Free shipping is offered for orders above $5000
They boast a modern, user-friendly e-commerce site
Offers a wide range of high-quality gold, silver, platinum, and copper products
Cons of Amagi Metals
Limited customer reviews and ratings online
Not BBB accredited
Does not offer precious metal IRA services
Does not offer palladium products
Amagi Metals Reviews & Ratings
Amagi Metals is not accredited by the Better Business Bureau and does not have any reviews, ratings, or complaints on the BBB website. On the other hand, Yelp awards Amagi Metals 3.5 stars out of 5 based on 19 user reviews and complaints. The company lacks ratings and reviews on BCA, Trustlink, Trustpilot, and other reputable review websites.
Is Amagi Metals Legit or Scam?
Amagi Metals is a legitimate business and not a scam, as they have been in operation for many years. However, their lack of ratings, reviews, and BBB accreditation is quite alarming, and you may need to look elsewhere. This page features our top-recommended precious metals company.
Amagi Metals Alternatives
Conclusion
Amagi Metals is an e-commerce precious metals dealer that offers a wide range of gold, silver, platinum, and copper products. The company has a cutting-edge e-commerce website that makes it easy to acquire products. In addition, they provide multiple payment options and offer free shipping on orders over $5000.
However, Amagi Metals lacks online reviews, ratings, and accreditation. In addition, neither palladium products nor precious metal IRAs are available.