Are you searching for gold coins and bars at a reasonable price? Does the ATLA Gold subscription offer a less expensive method to purchase gold? In this ATLA Gold review, we will examine their services, products, and ratings to determine whether or not they are genuine.
Attention: ATLA Gold is no longer in business. Click here to see our #1 recommended Alternative
What Is ATLA Gold?

ATLA Gold is a precious metals company that was founded a few years ago to provide clients with the opportunity to purchase gold at competitive prices. This is achieved via a subscription service comparable to Acre Gold. ATLA Gold provides a reasonable barrier to entry for the average consumer by selling gold coins and bars at discounted prices.
ATLA Gold Review Summary
Location:
Ceres, California
Address:
1825 Mitchell Rd. Ceres, CA 95307
Year Founded:
Unknown
Management:
Unknown
Website:
www.atlagold.com/
Rating:
[usr 1]
Here's our #1 Rated Precious Metals IRA Firm
ATLA Gold Products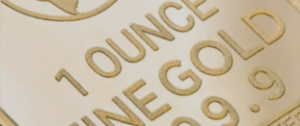 Since the beginning of the new millennium, gold's price has skyrocketed due to a combination of factors, including its increased industrial utility and a general decrease in global supply. In order to provide the average consumer with the opportunity to own gold, ATLA Gold employs an entirely distinct method of gold sales.
ATLA Gold essentially provides a monthly gold subscription service that allows monthly contributions toward the purchase of gold bars. Currently, available gold subscriptions include a $50 monthly plan and a $100 monthly plan.
How It Works
Beginning your ATLA Gold Subscription is a simple process. You must pay a membership fee of $11.99 to enter the program. After that, you will be able to choose between the $50 and $100 subscriptions. This means that you will contribute either $50 or $100 per month until you can afford a 2.5-gram gold bar. For example, if you choose the $50 plan and a gold bar costs $100, you will need to contribute for two months to be able to afford it. The bar will then be dispatched to you, but additional shipping fees will apply.
ATLA Gold Pricing & Fees
Pros of ATLA Gold
High-quality gold bars
Flexible subscription options
Cons of ATLA Gold
Lacks reviews or ratings online
Not BBB accredited
No information about its management team or when it was founded
They have been accused of overpricing gold bars
The company's website has been offline for over a year, hence might have gone out of business
ATLA Gold Reviews & Ratings
Unfortunately, ATLA Gold does not have any online reviews, ratings, or complaints. Moreover, they lack Better Business Bureau (BBB) accreditation.
Is ATLA Gold Legit or Scam?
ATLA Gold does not appear to be a scam because they have an address. However, the fact that they have no online presence and no information about their proprietors is quite alarming. This is a warning sign, and we advise our readers to proceed with caution when dealing with this company. Click here to learn more about our top-rated precious metals company.
ATLA Gold Alternatives
Conclusion
ATLA Gold is a purported gold merchant that offers affordable gold bars. The company's subscription-based business model enables you to contribute either $50 or $100 towards the purchase of 2.5-gram gold bars. Despite offering flexible subscription options and high-quality products, ATLA Gold has been accused of overcharging for gold bars. In addition, the company lacks information about its management team.