Are you looking for affordable gold coins and bars? Does ATLA Gold subscription service offer a cheaper way to buy gold? Well, in this review of ATLA Gold, we'll look at their services, products and ratings to determine whether they are legit or scam.
Attention: ATLA Gold is no longer in business. Click here to see our #1 recommended precious metals firm!
What Is ATLA Gold?

ATLA Gold is a precious metals company established a few years ago to offer clients an opportunity to purchase gold at affordable rates. This is accomplished through a subscription service akin to that of Acre Gold.  In essence, ATLA Gold sells gold coins and bars at cheaper prices, thereby providing a reasonable barrier of entry to the average consumer.
ATLA Gold Review Summary
Location:
Ceres, California
Address:
1825 Mitchell Rd. Ceres, CA 95307
Year Founded:
Unknown
Management:
Unknown
Website:
www.atlagold.com/
Rating:
[usr 1]
Here's our #1 Rated Precious Metals Firm
ATLA Gold Products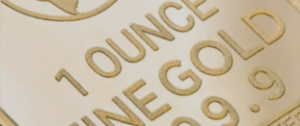 While gold is respected throughout the world for its intrinsic value, its increased industrial utility and general decline in global supply has seen its price skyrocket since the beginning of the new millennia. Consequently, ATLA Gold applies a totally different approach to selling gold to see to it that the average consumer gets an opportunity to own gold.
Basically, ATLA Gold offers a monthly gold subscription service, which allows for monthly contributions towards payment of gold bars. Currently available gold subscriptions include the $50 monthly subscription and the $100 monthly subscription.
How It Works
Starting your ATLA Gold Subscription is quite easy. You begin by paying $11.99 membership fee to join the program. Thereafter, you will have an option to choose between the $50 and the $100 subscription. What this simply means is that you'll either contribute $50 or $100 monthly until you can afford a 2.5 gram gold bar. For instance, if you go with the $50 plan and a gold bar costs $100, you will need to contribute for 2 months to afford it. The bar will then be shipped to you, but you will be charged additional shipping fees.
ATLA Gold Pricing & Fees
Pros of ATLA Gold
High quality gold bars
Flexible subscription options
Cons of ATLA Gold
Lacks reviews or ratings online
Not BBB accredited
No information about its management team or when it was founded
They have been accused of overpricing gold bars
The company's website has been offline for over a year, hence might have gone out of business
ATLA Gold Ratings & Reviews
Unfortunately, ATLA Gold has no reviews, ratings or complaints on any online platform. Moreover, they are not accredited with the Better Business Bureau (BBB).
Is ATLA Gold Legit or Scam?
It doesn't appear like ATLA Gold is a scam as they have an address. But even so, it's quite alarming that they lack an online presence and there's no information about their owners. This should be a red flag, and we advise our readers to exercise caution when dealing with this firm. If you'd like to learn about our top rated precious metals company, click here.
ATLA Gold Alternatives
ATLA Gold Reviews- summary
ATLA Gold is a gold dealer that claims to sell gold bars at affordable rates. The company uses a subscription business model that allows you to contribute $50 or $100 towards acquisition of 2.5 gram gold bars. Even though it offers flexible subscription options and quality products, ATLA Gold has been accused of overpricing gold bars. Further, the firm lacks information regarding its management team.