Investing in precious metals is a timeless and reliable method to preserve and grow your wealth. However, navigating the world of gold, silver, and platinum bullion can be daunting for newcomers and seasoned investors alike. This is where Bullion Box steps in as a precious metals dealer based in The Woodlands, Texas, offering a unique monthly subscription service. In this review, we will delve into the key aspects of Bullion Box and evaluate whether their subscription service is worth it for both novice and experienced investors.
What Is Bullion Box?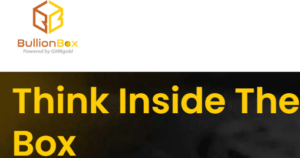 Bullion Box, headquartered in The Woodlands, Texas, is a precious metals dealer that specializes in offering monthly subscription boxes containing gold, silver, and occasionally platinum bullion. The company caters to a wide range of investors by providing different subscription plans, including Starter at $69 per month, Premiere at $149 per month, Seasoned at $279 per month, and Distinguished at $550 per month. These plans are designed to suit varying levels of expertise in precious metals investing, making them accessible to both beginners and experienced collectors.
Bullion Box Products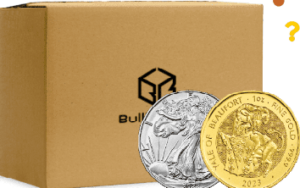 One of the standout features of Bullion Box is the quality of the bullion they offer. Their experts handpick government-backed bullion, ensuring that customers receive high-quality and valuable metals in their subscription boxes. Each month, subscribers can look forward to a curated box filled with top-quality products, making it a convenient way to expand or diversify their precious metals portfolio without extensive research or selection efforts.
How to Buy from Bullion Box
Buying from Bullion Box is a straightforward process with three simple steps:
Choosing a Plan
Start by selecting a monthly subscription plan that fits your budget and investment goals. The range of plans allows you to tailor your subscription to your level of experience and financial capacity.
Wait for the Company to Select the Ideal Bullion Box for You
This is where Bullion Box distinguishes itself. Professional numismatists carefully hand-select the contents of each BullionBox, ensuring that you receive top-quality bullion based on your subscription plan and preferences.
Wait for Shipment
Your BullionBox will be delivered directly to your doorstep, complete with an information card that provides details about the specific types of metals you have received.
Pros of Bullion Box
Flexible Subscription Plans
Bullion Box offers a variety of subscription plans to cater to investors with different budgets and objectives. Whether you are just starting or are a seasoned collector, there is a plan for you.
The commitment to offering government-backed bullion ensures that customers receive trustworthy and valuable precious metals in their BullionBox.
The expertise of professional numismatists who hand-select the contents of each box adds a level of trust and confidence in the quality of the products.
Cons of Bullion Box
One drawback is that Bullion Box is not accredited by the Better Business Bureau (BBB), which may raise concerns for some potential customers.
Lack of Reviews on Major Consumer Protection Websites
Bullion Box has limited reviews on major consumer protection websites. The scarcity of external feedback makes it challenging for potential subscribers to gauge the company's reputation and reliability.
No Company History on the Website
Bullion Box's website lacks information about the company's history and the identities of its proprietors. A transparent history and leadership profile can provide assurance to potential customers.
Lack of a Product Catalog
One limitation is the absence of an online product catalog on the website. This means customers cannot view and select specific products online, which may be inconvenient for some investors.
While Bullion Box offers high-quality products, some investors may find the pricing to be on the higher side when compared to other firms in the industry. Price-conscious customers may need to consider their budget carefully.
Is Bullion Box Legit?
Bullion Box's commitment to offering high-quality government-backed bullion and the transparency of their subscription process suggests legitimacy. The involvement of experienced numismatists in hand-picking the contents of each BullionBox adds credibility to the quality of their products. However, the lack of BBB accreditation and limited reviews on consumer protection websites could be points of concern for some customers.
Alternatives to Bullion Box
Bullion Box Reviews– Conclusion
Bullion Box provides a unique and convenient way for investors to acquire gold, silver, and platinum bullion through their monthly subscription service. The availability of various subscription plans, the promise of high-quality bullion, and the expertise of their numismatists are strong selling points for the company. However, the absence of BBB accreditation, limited external reviews, a lack of company history on the website, and the absence of an online product catalog may deter some potential customers. Whether Bullion Box is worth it depends on your personal investment goals, budget, and your comfort level with the factors mentioned above. Potential customers are advised to conduct their research and consider their specific investment needs before subscribing to Bullion Box.