Are you contemplating acquiring precious metals from Acre Gold? Is this a legitimate business or another scheme designed to steal your money? If you are seriously contemplating purchasing gold in 2023 (which, of course, would be a wise decision), you must read our Acre Gold reviews very carefully. Let's begin.
What is Acre Gold?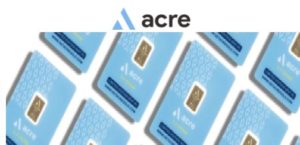 Acre Gold is a gold dealer founded by fintech veterans and gold enthusiasts with offices in Santa Monica, California, and Boise, Idaho. The company asserts that it has developed an excellent model to assist investors in purchasing gold at more affordable prices. In addition, they claim to streamline the gold-buying process by providing excellent customer service and prompt delivery. Continue reading this thorough Acre Gold review to learn the truth.
Does Acre Gold Offer Gold IRAs?
No, Acre Gold does not offer Gold or Silver IRAs. If you're interested in Precious Metals IRAs, we advise you to request our FREE Gold IRA Guide on this page.
Is Acre Gold Legit?
Acre Gold has complaints and a few reviews on consumer review websites like the Better Business Bureau and the Business Consumer Alliance. Nonetheless, this in no way indicates that they are a scam. It could be due to the fact that they have only been in business for five years, and have therefore not yet acquired sufficient popularity and trust. Furthermore, they have a physical location and address, which demonstrates that they are legitimate and not a scam. The only major red flag is that the company's founder is unknown, which is odd given that most legitimate businesses have a known proprietor.
Acre Gold Review Summary
Company Name:
Acre Gold
Founder:
Unknown
Official Website:
www.getacregold.com
Location:
Santa Monica, CA, and Boise, ID.
Overall Rating:
[usr 3]
Tip: To avoid scams, check out our Most Reliable Gold IRA Company Here>
How Does Acre Gold Work?

Unlike other precious metals companies that only deliver gold upon complete payment, Acre Gold permits monthly subscription payments. Thus, if you do not have the complete amount immediately, you can begin your contribution by selecting a $30 or $50 monthly subscription. Your monthly contribution will accumulate until it is sufficient to purchase a gold bar, at which point it will be shipped to you. They sell 2.5-gram bars that are generally inexpensive.
Acre Gold Pricing
To join their program, you must pay a $12 upfront, nonrefundable membership fee. The next step is to choose your preferred subscription option. There are currently both the $30 and $50 monthly subscription options available. You will be contributing to the purchase of 2.5-gram gold bars, which are typically sold at a premium over the market price. For the sake of illustration, let's presume that the price of a 2.5-gram bar is $600. This means you will pay $30 per month for 20 months or $50 per month for 12 months to acquire the item. Keep in mind, however, that this business will charge you additional shipping and fulfillment fees to deliver the product to your door.
Acre Gold Referral Program
Acre Gold has a referral program similar to 7k Metals in which you are compensated for bringing in new customers. You are only compensated when your referrals subscribe. If you enjoy this type of business, you can earn additional income and purchase more gold bars by referring new clients.
Acre Gold Customer Support
Acre Gold only uses email and social media channels to communicate with clients, which is ineffective and unreliable in our opinion because not everyone uses social media. In contrast to text messages, which are likely to be read 99.9 percent of the time, few people open their email inboxes, according to research. Therefore, it would have been prudent to have a phone number or a live chat feature for instantaneous communication.
Pros of Acre Gold
They provide an inexpensive way to acquire gold bars.
Their referral program can increase your earnings
Option to cancel your subscription at any time
Cons of Acre Gold
Numerous complaints and negative reviews online
Their website provides scant details about precious metals.
No owner or founder known
As a newcomer to the industry, the company has less expertise with precious metals than established companies.
Customer Reviews and Ratings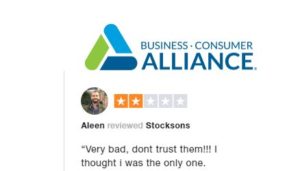 Based on recent Acre Gold reviews posted on the BBB, the company has received a rating of 2.62 out of 5 stars, based on 29 consumer reviews and 60 complaints. The majority of complaints on the platform allege that Acre Gold failed to deliver products and respond to consumer emails. The Business Consumer Alliance has neither accredited nor rated the company. In addition, there are no reviews on Consumer Affairs, Yelp, Trustlink, Trustpilot, or the Ripoff Report. The images below depict some of the complaints we encountered.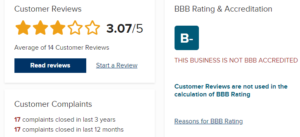 Acre Gold Alternatives
Acre Gold Reviews Conclusion
Thank you for reading our Acre Gold review. We've observed that Acre Gold goes above and beyond to deliver customers affordable gold deals. However, they do not have enough online reviews, their communication channels are ineffective, and they have received numerous BBB complaints. Acre Gold can enhance their communication channels by incorporating a live chat feature or phone number on their website.
Interested in opening a precious metals IRA? Check out our recommended gold IRA companies here.