Are you contemplating the purchase of bullion bars and coins? Atkinsons Bullion is one of the businesses that can assist you with this, but you must first read these thorough Atkinsons Bullion reviews to avoid being duped. Here, we evaluate their products, pricing, and other crucial factors to determine whether or not they are legitimate.
What Is Atkinsons Bullion?

Atkinsons Bullion is a bullion and jewelry dealer situated in Birmingham, United Kingdom. With a robust local and international presence, private investors and collectors prefer Atkinsons Bullion.
The absence of platinum and palladium products from this precious metals dealer is unquestionably a detriment. Therefore, they have a smaller selection of bars and coins than other precious metals companies.
Atkinsons Bullion Products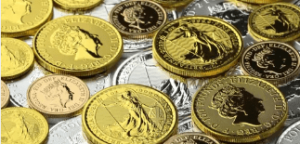 The majority of Atkinsons Bullion's gold and silver products are bullion and collectibles. Their lack of palladium and platinum products limits their product selection in comparison to other established precious metals companies. Additionally, the company is an authorized distributor for The Perth Mint, Metalor, The Royal Mint, Scottsdale Mint, PAMP, and Umicore. The following precious metals are sold by Atkinsons Bullion:
Gold Canadian Maple Leafs
Silver Canadian Maple Leafs
Gold Britannia
Gold USA Eagle
Silver USA Eagle
Proof Coins
Gold Chinese Pandas
Silver Chinese Pandas
Gold Sovereigns
Gold Austrian Philharmonic
Gold Australian Kangaroos
Collector Sets
Silver Armenian Noah's Ark Coins
Silver Scottsdale Mint Stacker Sets
Atkinsons Bullion Pricing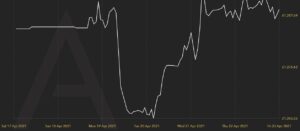 Atkinsons Bullion provides live gold and silver price charts that are updated every 60 seconds to ensure that you are viewing the most recent metals market value. They guarantee the lowest prices on the market, with prices varying according to the size and quantity of your purchases.
Company Info
Location:
Birmingham, United Kingdom
Address:
14D Birmingham Road
Sutton Coldfield
Birmingham
B72 1QG
Year Founded:
1990
Managers:
Paul Atkinson, Rachel Williams
Website:
 atkinsonsbullion.com
Do They Offer Precious Metal IRAs?
At Atkinsons Bullion, there are no IRA options. The primary purpose of the business is to sell precious metals. They will not, therefore, set up a precious metals IRA for you. Also, we were unable to determine whether they sell IRA-approved coins and bars; therefore, if you wish to roll over to gold or silver, you should select a company that offers both the metals and the IRAs. Our top-rated precious metals IRA company will assist you in rapidly establishing a Gold IRA Account to protect your retirement from market volatility.
Is It Atkinsons Bullion a Legit Firm or Scam?
Even though the company is not BBB-accredited, the fact that it has been in the precious metals industry for over 30 years eliminates any doubts about its legitimacy. If it were a scam, it would not have lasted this long. Thus, Atkinsons Bullion is a legitimate precious metals dealer.
Does Atkinsons Bullion Offer a Buyback Program?
They do provide a repurchase program. In addition, they are willing to purchase your metals regardless of where you purchased them. The company guarantees the best prices for your items.
Can You Store Your Metals With Atkinsons Bullion?
Atkinsons Bullion provides customized storage options but advises customers to seek professional advice regarding the storage and security of metals. Consequently, it appears they lack confidence in their storage options and facilities. To avoid jeopardizing the security of your assets, it is essential to locate a storage company with superior options.
Can You Request a Delivery to Your Home?
Yes, Atkinsons Bullion can deliver via Royal Mail Special Delivery to your residence. Additionally, they offer free, insured shipping within the United Kingdom.
Can You Buy From Atkinsons Bullion If You Live In the USA?
Yes, Atkinsons Bullion offers international delivery services; however, your payment options will be limited. For example, if you reside in the United States, your only payment option will be a bank transfer. Additionally, this company's pricing in British pounds can confound matters for international customers.
Atkinsons Bullion Customer reviews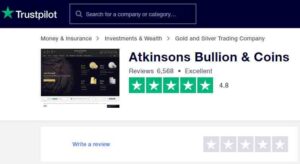 Customer feedback is crucial for determining the reliability of a business. Thus, we investigated Atkinsons Bullion reviews from a variety of online resources.
Surprisingly, Atkinsons Bullion only has reviews on Trustpilot and Yelp, which are respectively rated 4.9 out of 5 stars and 4 stars. We were unable to locate any testimonials on other reputable consumer protection websites, such as Trustlink. Atkinsons Bullion is an exception to the rule for credible companies, as they lack reviews on multiple platforms, causing them to lag in ratings.
Below is a table containing the information obtained from review sites.
Pros of Atkinsons Bullion
Excellent customer service. Live messaging is available for instant communication with customers.
Safe and simple to use online store
Free, fully insured delivery within the United Kingdom
Multiple payment options improve customer satisfaction.
Cons of Atkinsons Bullion
Not BBB accredited
Lacks reviews on some of the most trusted consumer protection websites
Product pricing in British sterling pound presents a headache for international clients
Lack of reliable storage options
A limited selection of products because they don't offer palladium or platinum coins
Alternatives to Atkinsons Bullion 
Atkinsons Bullion Reviews Summary
Atkinsons Bullion is a precious metals dealer that guarantees local and international customers the best prices on bullion and jewelry. The company is renowned for its superior products, exceptional customer service, and innovative business model.
Despite the positives, we have observed that the company has a dark aspect. They lack reviews on reputable websites, have questionable storage options, a limited selection of products, and, most importantly, are not accredited by leading consumer protection websites.