If you are considering purchasing coins from The Coin Vault, we will assist you in making an educated decision through this comprehensive review. Before entrusting The Coin Vault with your money, you should always avoid being swayed by the company's popularity and instead conduct your own exhaustive research and exercise sound judgment. Our reviews of The Coin Vault will cover everything you need to know about this organization in depth. Without further ado, let's get started.
What Is The Coin Vault?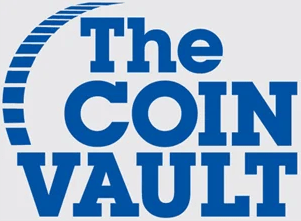 The Coin Vault, also known as TCV, is a family-owned coin dealer situated in Winchester, Indiana that primarily sells its products via its popular television show, The Coin Vault Television Show. It was founded in 1988 with the intention of providing collectors and numismatists with access to some of the world's rarest coins. The Coin Vault was acquired by Leon Hendrickson, the proprietor and founder of SilverTowne, in 2008, and he has since remodeled the business and led it to greater heights. The company's extensive selection of coins, ranging from the most recent U.S. Mint releases to a mixture of raw NGC and PCGS coins, is one of its distinguishing characteristics. Continue reading this review for more information.
The Coin Vault Review Summary
Location:
Winchester, Indiana
Address:
120 E Union City Pike, Winchester, IN 47394, United States
Year Founded:
1988
Owner:
Leon Hendrickson
Website:
www.thecoinvault.com
Rating:
2/5
The Coin Vault Products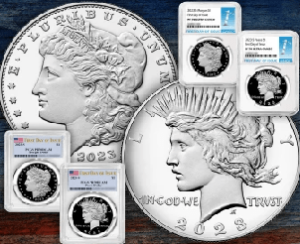 The Coin Vault is one of the largest coin dealers in the United States, and its website features a vast selection of products. Their professionally designed website is divided into sections and sub-sections to make it easy for customers to locate products. There are categories for new releases, bullion, United States dollars, United States numismatics, World Coins, Commemoratives, mint & proof sets, and more. Under each category, a number of products with their descriptions and prices are listed.
Does The Coin Vault Offer Precious Metal IRAs?
Do you wish to diversify and protect your IRA portfolio by purchasing gold or silver bullion? The Coin Vault does not offer IRA services at this time, but they do stock IRA-approved coins such as gold and silver eagles. You can, however, choose one of our top-recommended gold and silver IRA firms, which will assist you with your precious metals IRA rollover in a completely transparent and trustworthy manner. Learn more about them here.
How It Works
The company operates similarly to the vast majority of precious metals dealers in that it has both an online store and a physical location in Winchester. You can order online or visit their physical location. However, it is recommended that you view The Coin Vault's television presentations, as this will ensure that you don't miss out on any awesome deals that may appear on the show. If you rely solely on the official web store, you may lose out on great deals on their show that tend to sell out rapidly.
Pros of The Coin Vault
Customer service has always been a point of pride for The Coin Vault. They offer multiple channels for contacting customer service and are fast to return phone calls and respond to customer emails. Nonetheless, during our investigation for this review, we discovered that their website lacked a live chat feature, which would have facilitated client communication even more.
As previously stated, The Coin Vault offers a vast selection of products. You can access the products through their official web store, their physical location, and their television programs, where you can learn about the most recent discounts and offers.
The company takes pride in its user-friendly and expertly-designed website, in which every item is depicted in an orderly fashion. It is organized in such a way that customers can readily locate their desired products and pricing information, and then place an order without requiring much assistance.
They guarantee free shipping on all orders, regardless of the order total, the number of orders placed, or the time of day the order was placed. The company promises to ship your order within 14 business days, which is significantly longer than the shipping time offered by the majority of our top-rated precious metals dealers, who ship within 7 business days.
Cons of The Coin Vault
Poor Online Client Ratings
Despite the numerous accolades The Coin Vault has received in the past, we discovered they have a subpar rating with the Better Business Bureau. Additionally, most online directories lack sufficient reviews and evaluations of the company.
Negative Customer Reviews
In addition to poor customer ratings, negative reviews, and complaints were found on the BBB and Google Reviews, with many of the complainants accusing the company of false advertising and overpricing of coins.
Accreditation & Client Reviews

Based on The Coin Vault reviews on the Better Business Bureau, the company has a rating of 1.5 stars out of 5 based on 8 customer reviews and 2 complaints filed within the last three years. The Coin Vault is also rated on Google, where it has earned a 3.7-star rating based on 18 consumer reviews and complaints. They lack reviews or evaluations on Yelp, the Business Consumer Alliance, Trustlink, Trustpilot, and a large number of other reputable consumer protection websites.
Frequently Asked Questions
Is The Coin Vault Legitimate?
Yes, The Coin Vault is a legitimate coin dealer with over 30 years of experience in the industry. In addition, the company's television program is hosted by highly esteemed individuals.
Where Is The Coin Vault Located?
The Coin Vault is located at 120 E Union City Pike, Winchester, Indiana 47394, in the United States of America.
Who Owns The Coin Vault?
According to the About Us subsection of the company's website, Leon Hendrickson acquired The Coin Vault in 2008.
Alternatives to The Coin Vault
The Coin Vault Reviews Summary
The Coin Vault is an Indiana-based coin merchant that has been in operation for over three decades. Their business model is founded on live television broadcasts of newly released coins and other great deals. The Coin Vault provides excellent customer service, a vast selection of products, and free shipping on all orders, among other things.
On the negative side, The Coin Vault is inadequately rated online and has negative customer reviews and complaints on Google Business and the Better Business Bureau.