Are you searching for a reputable company to purchase investment-grade metals or Cryptocurrency? Gramercy Gold is one of the companies that sell coins and bars, but are they actually legit? Let's find out in this comprehensive Gramercy Gold review.
What Is Gramercy Gold?

Gramercy Gold is a bullion dealer based in Gramercy neighborhood of Manhattan, New York.  They are a family-owned business known for selling investment grade gold, silver, platinum and palladium products. As far as IRAs are concerned, Gramercy Gold offers both Gold and Bitcoin IRAs. Their website is quite informative with a 'Learning Center' where you'll find retirement planning tips, charts displaying current spot price of bullion as well as a glossary of terms.
Gramercy Gold Review Summary
Location:
Gramercy, Manhattan
Address:
41 Madison Ave, 31stFl, New York, NY 10010
Year Founded:
Unknown
Management:
Unknown
Website:
www.gramercygold.com
Rating:
[usr 1.5] Not Recommended
Click Here To See Our Top Recommendation for Precious Metals IRAs
Gramercy Gold Products & Services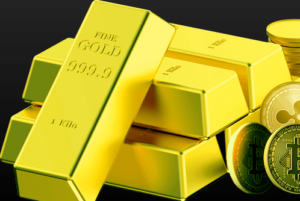 The following are some of the products offered at Gramercy Gold:
Gold Bars & Coins
Gold American Buffalo
Gold Britannia Coin
Gold Chinese Panda
Gold South African Krugerrand
Gold Canadian Maple Leaf
Gold Austrian Philharmonic
Gold American Eagle
1 Gram- 1 Kilogram Gold Bars
1-oz Gold Bar
Silver Bars & Coins
1 kl. Silver Australian Koala
Silver Britannia Coin
Silver American Eagle
Silver Canadian Maple Leaf
Silver Austrian Philharmonic
10 oz. Silver Bar
100 oz. Silver Bar
Platinum & Palladium Products
Platinum American Eagle
Platinum Canadian Maple Leaf
Platinum Australian Koala
Palladium Canadian Maple Leaf
1 oz. Palladium Bar
10 oz. Palladium Bar
Gold & Bitcoin IRA
The company understands that a retirement account is the most important savings account that most people will have in their lifetime. Thus, they are offering an opportunity for you to safeguard and enhance your IRA savings with precious metals and Crypto. To be specific, they mainly offer Gold and Bitcoin IRA, along with a free Gold Kit explaining how to go about it.
How to Get Started
Unfortunately, Gramercy Gold does not have an online ordering platform hence you have to place your order through phone calls. Regarding setting up Bitcoin and Gold IRA, Gramercy Gold's advisors will walk you through each step of the process. Here are the 3 steps to follow:
Complete account application paperwork
Roll over funds from your existing retirement account
Purchase Bitcoin or Gold.
Pros of Gramercy Gold
Gramercy Gold sells top-quality, investment grade gold, silver, platinum and palladium bullion bars and coins.
Free information is readily available on the company's learning center. You will get all information about metals, including a short history about each coin and bar. Moreover, there's a free gold kit explaining how you can diversify your portfolio with metals and crypto, in addition to detailing how to go about it step by step.
Gold and Bitcoin IRAs are offered to cater for those seeking to diversify their IRA portfolios with metals and crypto.
Cons of Gramercy Gold
Gramercy Gold lacks an ecommerce website hence you have to order through phone. Product pricing is also not disclosed on their website.
No Reviews on the BBB and other Websites
The company lacks reviews and accreditation on the Better Business Bureau (BBB) as well as other online review directories.
There's no company history on the 'About' page which makes it difficult to ascertain if the company is legit or scam. Other than its address and contact information, we are not told about the company's owners or when it was established.
Gramercy Gold Reviews, Ratings & Complaints
To our utter surprise, Gramercy Gold does not have reviews on the internet. The lack of reviews together with a lack of company history should serve as a huge red flag to anyone considering purchasing from this company. Usually, reputable precious metals firms have reviews, ratings and complaints, as well as accreditation from consumer protection websites such as the Better Business Bureau.
Though we do not recommend this business, it's up to you to make your own decision on whether or not to buy from them. If you'd like to learn about our top-rated precious metals company, click the link below.
Learn About Our Top-rated Precious Metals Company On this Page>>
Is Gramercy Gold a Scam?
So, is Gramercy Gold legit or scam? We have no doubt that Gramercy Gold is legit, since they have an address. However, their failure to disclose their founders raises serious questions about their credibility. The firm also lacks reviews which is also a red flag. If you wish to learn about our #1 rated precious metals company, click here.
Gramercy Gold Alternatives
Here are the top 5 Gramercy Gold alternatives.
Gramercy Gold Reviews- Summary
Gramercy Gold is a precious metals firm located in Gramercy, Manhattan. They are revered for their high quality products, free customer education and a simplified gold and bitcoin IRA rollover process.
Despite their great services, Gramercy Gold lacks company history and reviews– which as greatly undermined their credibility. Besides, the company lacks an ecommerce platform, making ordering a bit of a hassle.