Are you looking for a trustworthy company to buy investment-grade bullion or cryptocurrency? Gramercy Gold is one of the companies selling coins and bars, but is it legitimate? What do their customer reviews say?
Find out the facts in this detailed Gramercy Gold review.
What Is Gramercy Gold?

Gramercy Gold is a bullion dealer based in the Gramercy neighborhood of Manhattan, New York.  They are a family-owned business known for selling investment-grade gold, silver, platinum, and palladium products. Gramercy Gold provides both Gold and Bitcoin IRAs. Their website contains a 'Learning Center' with retirement planning advice, charts displaying the current spot price of bullion, and a glossary of terms.
Gramercy Gold Review Summary
Location:
Gramercy, Manhattan
Address:
41 Madison Ave, 31stFl, New York, NY 10010
Year Founded:
Unknown
Management:
Unknown
Website:
www.gramercygold.com
Rating:
[usr 1.5] Not Recommended
Click Here To See Our Top Rated Gold & Silver IRA Provider>
Gramercy Gold Products & Services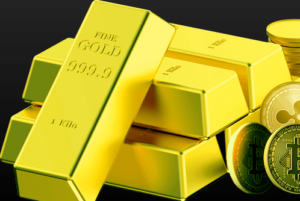 The following are some of the products offered at Gramercy Gold:
Gold Bars & Coins
Gold American Buffalo
Gold Britannia Coin
Gold Chinese Panda
Gold South African Krugerrand
Gold Canadian Maple Leaf
Gold Austrian Philharmonic
Gold American Eagle
1 Gram- 1 Kilogram Gold Bars
1-oz Gold Bar
Silver Bars & Coins
1 kl. Silver Australian Koala
Silver Britannia Coin
Silver American Eagle
Silver Canadian Maple Leaf
Silver Austrian Philharmonic
10 oz. Silver Bar
100 oz. Silver Bar
Platinum & Palladium Products
Platinum American Eagle
Platinum Canadian Maple Leaf
Platinum Australian Koala
Palladium Canadian Maple Leaf
1 oz. Palladium Bar
10 oz. Palladium Bar
Gold & Bitcoin IRA
The company recognizes that a retirement account is the most important savings account that the majority of people will ever have. Consequently, precious metals and cryptocurrencies provide an opportunity to protect and grow your IRA investments. Specifically, they offer Gold and Bitcoin IRA, along with a free Gold Kit that explains how to proceed.
How to Get Started
Unfortunately, Gramercy Gold does not offer an online ordering system; therefore, phone orders are required. Gramercy Gold's advisors will walk you through each step of the Bitcoin and Gold IRA setup process. Here are the three actions to take:
Complete account application paperwork
Roll over funds from your existing retirement account
Purchase Bitcoin or Gold.
Pros of Gramercy Gold
Gramercy Gold sells high-quality, investment-grade gold, silver, platinum, and palladium bullion bars and coins.
The company's learning center provides easy access to free information. You will receive all metals-related information, including a brief history of each coin and bar. In addition, there is a free Gold IRA Kit that explains how to diversify your portfolio with metals and cryptocurrencies, along with step-by-step instructions.
Gold and Bitcoin IRAs are available for those looking to diversify their IRA portfolios with precious metals and cryptocurrencies.
Cons of Gramercy Gold
Gramercy Gold lacks an e-commerce website, so phone orders are required. Pricing information is also unavailable on their website.
No Reviews on the BBB and other Websites
The company does not have reviews or accreditation on the Better Business Bureau (BBB) or other online review sites.
There is no company history listed on the 'About' page, making it difficult to determine whether the company is legitimate or a scam. Other than its address and contact information, we are not informed of the company's proprietors or its founding date.
Find Out Our #1 Rated Gold IRA Firm Now>
Gramercy Gold Reviews, Ratings & Complaints
To our complete astonishment, Gramercy Gold does not have any online reviews. Anyone contemplating a purchase from this company should be alarmed by the absence of customer reviews and company background information. Generally, reputable precious metals companies have reviews, ratings, and customer complaints, as well as accreditation from consumer protection websites such as the Better Business Bureau.
Although we do not endorse this company, it is up to you to decide whether or not to purchase from them. Click the link below to learn more about our top-rated precious metals company.
Click Here To Learn About Our Top-rated Precious Metals Firm>
Is Gramercy Gold a Scam?
So, is Gramercy Gold legitimate or a scam? Since they have an address, we have no doubt that Gramercy Gold is a legitimate business. However, their failure to disclose their founders calls their credibility into doubt. Additionally, the company lacks reviews, which is a red flag.
Gramercy Gold Alternatives
Here are the top 5 Gramercy Gold alternatives.
Conclusion
Gramercy Gold is a precious metals firm located in Gramercy, Manhattan. They are esteemed for their superior products, free customer education, and streamlined gold and bitcoin IRA rollover procedure.
Gramercy Gold lacks a company history and customer reviews, which severely undermines its credibility despite the quality of its services. In addition, the company lacks an e-commerce platform, which makes procuring somewhat cumbersome.