If you are contemplating an investment in precious metals, you may have noticed that there are a number of companies that claim to offer superior services. However, the harsh reality is that the majority of these businesses are scams designed to separate you from your hard-earned cash. American Gold Reserve is the precious metals company we will discuss today. Is it among the trustworthy or the fraudulent? Find out now in this comprehensive American Gold Reserve review.
What Is American Gold Reserve?

American Gold Reserve LLC,  is a Houston-based precious metals company that claims to have over 30 years of industry experience. But according to the company's Better Business Bureau profile, it was founded in June 2016. Even more surprising about American Gold Reserve is the fact that three distinct websites have been created under its name, making it difficult to determine which the genuine one is. However, for the objectives of this review, we will primarily concentrate on the BBB-listed domain.
American Gold Reserve Products
Despite the lack of product information on its website, we were able to determine that American Gold Reserve offers US government and foreign issue coins. The website's available products include pre-1933 American rare coins and bullion, modern American rare coins and bullion, and foreign coins and bullion.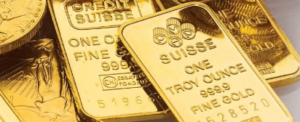 $5 Tenth Ounce Gold, $10 Quarter Ounce Gold, $25 Half Ounce Gold, and $50 One Ounce Gold are examples of available coins. Since comprehensive pricing information is not readily available on the company's website, you must call for additional product and pricing details.
Do they Offer Gold and Silver IRAs?
Although IRA-eligible coins such as Gold American Eagles are available, it is unclear whether gold or silver IRAs are offered by American Gold Reserve. We were unable to determine if the company collaborates with IRA custodians to facilitate IRA setup. Consequently, if you desire to open a precious metals IRA, you can review the company we recommend on this page.
Company Info
Location:
Houston, Texas
Address:
10333 Harwin Dr., Houston, TX 77036, United States
Year Founded:
2016
Manager:
Ms. Kimberly Poulard
Website:
americangoldreservellc.com/
Rating:
2/5
How Does It Work?
American Gold Reserve is one of the companies without a detailed product catalog. Therefore, you cannot order directly from their website and must contact them via telephone number and contact form to learn about the available products and associated prices. You will then be instructed on how to place an order and how much it will cost to dispatch the metals to your residence.
Pros of American Gold Reserve
American Gold Reserve, unlike most precious metals companies, specializes in distinctive products such as Roman Numeral Gold. There are presently only a small number of these modern gold coins (American Eagles) with Roman numeral dates in existence. As a result, investors are placing a great deal of emphasis on these coins, believing that, due to their unique dating, they will command substantial premiums in the future.
The company asserts that its account administrators are more than qualified to guide clients into lucrative positions in precious metals such as gold, silver, and platinum. Their top priority is ensuring that their clients' investment portfolios generate an industry-leading return on investment.
Free educational blog posts are available on their website to assist new gold investors. In addition, they have a news section dedicated to gold news and the current market situation.
Cons of American Gold Reserve
As previously stated, the company's name is shared by three websites, making it difficult to identify the actual website. This raises a great deal of concern, as some of these sites may be fraudulent and are being used to defraud personal information. In addition, the company lacks transparency regarding product prices and shipping costs, as these are not listed on its website.
American Gold Reserve is not BBB-accredited despite having been in business for many years, which raises many questions and doubts as to whether they are legitimate. In general, we advise our readers only to do business with BBB-accredited companies, as this is one of the most important and reliable methods to avoid fraudsters.
Without an online store, American Gold Reserve makes it exceedingly challenging for customers to place orders. You must first contact them to inquire about product availability, pricing, and shipping costs, which is not only time-consuming but also incredibly inconvenient.
The Better Business Bureau and a few other review websites give American Gold Reserve a subpar rating. Their average rating is 2 out of 5, which is abysmal in comparison to some of our highest-rated gold IRA providers.
A secure storage facility is essential for the protection of your investment assets. Unfortunately, we were unable to locate any information about storage on the companies' websites, leading us to the conclusion that they do not offer storage services and do not partner with third-party depositories to provide them.
American Gold Reserve Reviews

Before concluding this American Gold Reserve review, we must also consider their online consumer reviews and complaints. The company has an abysmal rating of 1.82 out of 5 stars on the Better Business Bureau, based on 11 consumer reviews and 6 complaints. The majority of users on the platform criticize the company's propensity to overprice coins, particularly the $5 Gold Eagles. Similar complaints were found on Reddit and the Complaints Board.
American Gold Reserve is rated 3.6 out of 5 stars on Google Business based on 45 customer reviews. The company has no reviews or ratings on Business Consumer Alliance, Yelp, Trustpilot, or Trustlink.
Should You Use American Gold Reserve for Your Gold IRA Rollover?
American Gold Reserve is not partnered with a custodian to provide IRA services at this time. In addition, the company's lack of transparency, coupled with its low online rating and complaints, makes us hesitant to recommend it to our readers. If you are seeking to open a gold or silver IRA, please click the link below to learn more about our top-rated company.
Click Here To Learn More About Our Top-Rated Company>
Is American Gold Reserve Legit?
Despite deceptive web addresses and client complaints, American Gold Reserve appears to be a legitimate business, as they have been in operation for a considerable amount of time. Typically, fraudulent businesses do not last longer than five years.
American Gold Reserve LLC Alternatives
American Gold Reserve Review Conclusion
As noted in this review, American Gold Reserve is a precious metals company located in Houston, Texas. In addition to offering a variety of unique coins on its website, the business also provides free educational blog posts and news articles. Despite this, American Gold Reserve has received poor ratings on online review websites from customers who accuse the company of overcharging for coins and defrauding them of their hard-earned money. Moreover, the company lacks transparency regarding product prices and shipping fees.
Click Here To Find Out Our # 1 Rated Gold & Silver IRA Provider>