The benefits of owning a self-directed IRA account includes having the flexibility to invest in commodities of your choice, without restrictions or limits. Here, we look at the IRA Financial Group reviews by customers to determine its credibility.
Note: Before you read the rest of this review, we recommend you get our FREE Gold IRA Guide.
IRA Financial Group is one of the numerous self-directed IRA companies that help retirees protect and enhance their wealth by use of gold and other precious metals. If you are a retiree, you need to read this IRA Financial Group review carefully to help you determine whether this company is ideal for you Gold IRA/401k rollover.
In this detailed review, we look at the fees and costs of setting up a precious metals IRA account with IRA Financial Group. Additionally, we look at the products and services on offer as well as customer reviews and ratings.
[usrlist "Customer service: 3" "Reliability: 3" "Storage: 1" "Fees: 3" "Overall Rating:3"]
Who Is IRA Financial Group?

IRA Financial Group is a self-directed retirement solutions  company based in Miami Beach, Florida. The company helps retirees to take full control of their investments by means of self-directed IRA. IRAFG was founded in 2010 by a group of highly experienced attorneys drawn from some of the most reputable firms in the US.
Owing to abundant expertise within the company, IRA Financial Group has witnessed significant growth for the 9 years they've been in business, handling $5 billion worth of investments from over 15000 retirees. However, due to lack of transparency in regards to fees, as well as numerous customer complaints, IRA Financial Group's overall rating of 3.5/5 is way below our Top-Rated Gold IRA Company which boasts a rating of 4.7/5.
IRA Financial Group Review Summary
Location:
Miami Beach, Florida
Management:
Adam Bergman
Products/Services:
Self-directed IRAs, Solo 410 (k), Self-directed Roth IRA
Business Hours:
Mon-Fri 9.00am-7pm
Overall Rating
[usr 3.5]
Recommended?
Not recommended
==>Learn about my Top Recommended Gold and Silver IRA Company on this page<==
Products and Services Offered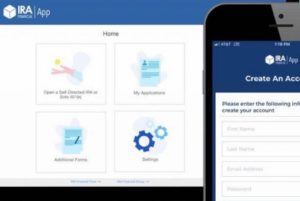 IRA Financial Group was created mainly as a platform for enlightening retirees on the benefits of owning a self-directed IRA. As we mentioned earlier, a self-directed plan allows individuals to take control of their funds, unlike a regular IRA or 401k. Solutions on offer include self-directed IRA, solo 401 (k) and self-directed Roth IRA.
Pros of IRA Financial Group
Great customer support is one of the indicators of a good company, and IRA Financial Group is excellent at this. Whatever kind of questions you might have regarding setting up a self- directed IRA will be answered there and then.
Adam Bergman, who is the founder and manager of the company, is an expert in self-directed plans, having worked as a tax attorney in some of the most prestigious law firms in the USA. Besides, the company prides itself in hiring professionals who can get down to the nitty-gritty of any kind of problem.
The company has excellent ratings on Facebook and the Better Business Bureau. However, these ratings are based on only a handful customer reviews. The company has an average rating of 4.6 stars out of 5.
With IRA Financial Group, you can invest in various industries e.g. precious metals, both domestic and foreign real estate, stocks, mutual funds crypto currencies etc. This offers a lot of flexibility since you will have whatever you can think of investing your money on, under one roof.
Cons of IRA Financial Group
In spite of the fact that IRA Financial Group has been in business for over nine years, customer reviews and testimonials remain scanty.
This is actually something unusual that raises a red flag. Companies that have been in business for a decade usually have hundreds of reviews, but this is not the case with this particular company. The reason could be that their services are sub-standard, hence potential clients keep off their premises.
Scanty Information on their Website
Another downside of this company is the lack of vital information on their website. There is no info on the fees and costs and whether you can sell back to the company.
As a matter of fact, there is no transparency at all as there is no clear explanation on whether the company is a custodian or simply an IRA administrator or facilitator. This makes most people doubt the "expertise" that the company claims to have, and this partly explains why IRA Financial Group remains unpopular despite 9+ years of doing business.
Despite the lack of sufficient reviews, the few that we came across also have complaints against IRA Financial Group. Most of the complaints condemn excessive billing by the company. Thus, it's important to note that there are complaints against IRA Financial group as well and this should not be taken lightly.
Is There Better Alternative To IRA Financial Group?
Yes, there is. Augusta Precious Metals currently offers awesome Precious Metals IRAs (with excellent support, cheaper fees and great storage options). As a result, we've rated Augusta Precious Metals the best precious metals IRA company in 2023. Click here to read our full Augusta Precious Metals review.
IRA Financial Group Reviews & Accreditation
In this section, we consider IRA Financial Group reviews on reputable online platforms. The company holds a rating of A+ with BBB.ORG and had a total of 15 customer reviews and zero complaints at the time of compiling this review.
We found no information regarding ratings or customer reviews from both the Business Consumer Alliance and TrustLink.
On Facebook, IRA Financial Group has a rating of 4.6/5 after only 14 reviews.
And finally, we looked at the Ripoff Report and found only 3 positive reviews and one complaint.
Should You Consider IRA Financial Group for Your Investment?
To be honest with you, IRA Financial Group is 100% legit company, but this doesn't mean it's the best.
Your best option is to go for a company that values its customers and avails vital information to them.
You may want to have a quick look at our #1 rated Gold IRA company by clicking on the link below.
Click here to find out our top-rated company in 2023
Related: Acre Gold Reviews
IRA Financial Group Reviews- Conclusion
Hopefully, this review has helped you understand IRA Financial Group better. We've totally relied on customer feedback to write our IRA Financial Group reviews, as we believe that an honest review takes into account the opinions of real customers.
Despite being one of the most legitimate companies in the US, IRA Financial Group does have its own fair share of complaints, which in our opinion are far worse than those of our top rated companies. It's upon you to conduct due diligence and find out the company that suits your needs.