Among the advantages of having a self-directed IRA account is the freedom to invest in the commodities of your choosing, without restrictions or limits. Here, we examine the client reviews of IRA Financial Group to determine its credibility.
Note: IRA Financial Group is one of the many self-directed IRA companies that assist retirees in preserving and increasing their wealth through the use of gold and other precious metals. If you are a retiree, you must thoroughly read this IRA Financial Group review to determine if this firm is suitable for your Gold IRA/401k rollover.
Who Is IRA Financial Group?

IRA Financial Group is a retirement solutions provider headquartered in Miami Beach, Florida. Using self-directed IRAs, the company assists retirees in exercising complete control over their investments. The firm was founded in 2010 by a group of highly experienced attorneys from some of the nation's most prestigious law firms.
Over 15,000 retirees have invested $5 billion during the thirteen years that IRA Financial Group has been in business, resulting in the company's significant growth. However, due to a lack of fee transparency and numerous customer complaints, IRA Financial Group's aggregate rating of 3.5/5 is significantly lower than our top-rated gold IRA provider.
Company Info
Location:
Miami Beach, Florida
Management:
Adam Bergman
Products/Services:
Self-directed IRAs, Solo 410 (k), Self-directed Roth IRA
Business Hours:
Mon-Fri 9.00 am-7 pm
Overall Rating
[usr 3.5]
Recommended?
Not recommended
Find Out Our Recommended Gold and Silver IRA Company Now>
IRA Financial Group Products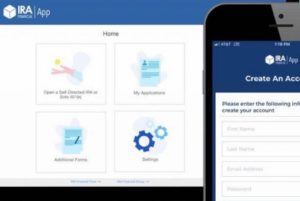 IRA Financial Group was founded primarily to educate retirees on the advantages of possessing a self-directed IRA. As stated previously, a self-directed plan gives individuals discretion over their investments. Self-directed IRA (SDIRA), solo 401(k), and self-directed Roth IRA accounts are available.
Pros of IRA Financial Group
Excellent Customer Service
Excellent customer service is one of the hallmarks of a reputable business, and IRA Financial Group excels in this area. Any queries you may have regarding the establishment of a self-directed IRA will be answered immediately.
Adam Bergman, the company's founder, and manager, is an authority on self-directed plans, having worked as a tax counsel for some of the most prestigious law firms in the United States. In addition, the company takes pride in employing professionals who can get to the bottom of any problem.
You can invest in various industries with IRA Financial Group, including precious metals, domestic and international real estate, equities, mutual funds, cryptocurrencies, etc. This provides a great deal of flexibility, as you will have access to all possible investment opportunities under one roof.
Cons of IRA Financial Group
Despite having been in business for over ten years, IRA Financial Group's customer reviews and testimonials remain limited.
This is essentially an unusual occurrence that raises a red flag. Companies that have been in operation for a decade typically have hundreds of reviews, but this particular company does not.
Scanty Information on their Website
The lack of essential information on this company's website is another drawback. There is no information regarding fees, costs, or the possibility of selling back to the company.
In fact, there is no transparency because it is unclear whether the corporation is a custodian or just an IRA facilitator. This causes the majority of individuals to question the "expertise" that the company claims to possess.
Despite the dearth of reviews, the few that we have discovered contain complaints about the company. The majority of complainants censure the company's excessive billing practices. Consequently, it is essential to note that there are also negative reviews against IRA Financial Group, which should not be regarded lightly.
Is There a Better Alternative To IRA Financial Group?
Yes, our top-rated precious metals company currently provides outstanding IRA services with superior customer service, lower fees, and excellent storage options. Click here for more information about them.
Customer Reviews & Ratings

In this section, we examine IRA Financial Group reviews found on reputable online resources. At the time this review was written, the company had a dismal rating of 1.6 out of 5 stars with the Better Business Bureau based on 10 customer reviews and 4 complaints. The company has a Trustpilot rating of 4.3 out of 5 stars based on 120 user reviews and ratings. Both Trustlink and Yelp lack reviews or complaints for IRA Financial Group.
IRA Financial Group Alternatives
IRA Financial Group Reviews- Conclusion
Hopefully, this review has improved your understanding of IRA Financial Group. We have relied solely on customer reviews for this evaluation, as we believe that a fair assessment takes into account the opinions of actual consumers.
Despite being one of the most legitimate companies in the United States, IRA Financial Group has a number of complaints that are, in our opinion, far worse than those of our top-rated companies. You are responsible for conducting due diligence and finding a company that meets your requirements.