This Resource Insider review is about the investment product by Capitalist Exploits. Is it a legit product or a scam? What investment opportunities will you have access to if you subscribe? How much does it cost? Finally, what are its benefits and drawbacks? This post examines customer reviews and ratings to determine whether Resource Insider is the best resource for investors like yourself.
Overview-What Is Resource Insider?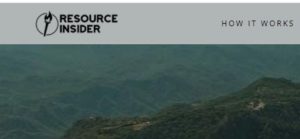 Simply stated, Resource Insider is a subscription-based online investment newsletter offered by Capitalist Exploits, a company that specializes in providing professional investment advice to avid investors. This product targets accredited and high-net-worth investors and is replete with independent research. The publication guarantees investors profitable, low-risk investment opportunities.
While the majority of investors rely on FREE online resources such as Google Search and YouTube for investment advice, these online resources primarily provide general information. The reality is that you will rarely discover free expert advice. Thus, you must purchase products such as the Resource Insider to obtain access to investment gurus' step-by-step advice.
You can sign up to get instant access to the Resource Insider on this page.
Having said that, let's now delve into the individuals responsible for Resource Insider's success. Who are they, and why do people place such a high level of trust in them that they are prepared to pay a fortune for their advice?
Individuals Behind the Resource Insider
Resource Insider is the brainchild of two senior most founders of Capitalist Exploits, Jamie Keech and Chris MacIntosh.
Jamie Keech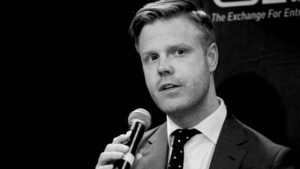 Jamie Keech possesses a degree in mining engineering. He has several years of experience managing profitable mining ventures in the Americas, Europe, and Asia. He is also an investment advisor and financier. Jamie has worked for a number of Canadian companies, including Canary Extractive Industries, JDL Gold Corps, and Equinox Gold Corps, while based in Vancouver. In addition, he is the proprietor of Ivaldi Venture Capital, a Vancouver-based provider of capital and advisory services to the natural sector. Moreover, Jamie co-founded Resource Insider and the Capitalist Exploits program.
Chris MacIntosh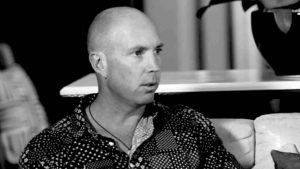 Chris MacIntosh is a professional investment advisor whose services are sought after worldwide by family offices and high-net-worth individuals. In addition to overseeing the deployment of a record $30 million into Venture Capital firms, Chris built multiple million-dollar businesses in the investment sector, the most notable of which was a real estate company he founded from scratch and sold three years later for a 60-fold return on his initial investment. Additionally, Chris is the founder of the Capitalist Exploits website, which is responsible for generating the invaluable Resource Insider. He previously worked at Robert Flemings, JPMorgan, Invesco Asset Management, and Lehman Brothers.
Learn More About the Resource Insider  and Get Free Resources Here>
How It Works and What You Get By Subscribing to the Resource Insider
To gain access to Resource Insider, you only need to pay the one-year subscription fee in advance. You will then have exclusive access to high-potential investment opportunities in the natural resources sector and receive alerts whenever an opportunity arises (therefore eliminating the possibility of missing out on a deal). As a subscribed member, you also obtain access to professional research conducted by mining engineers and expert investors, focusing primarily on mining and precious metals investments. In addition, you have the chance to invest alongside the Resource Insider owners, who will walk you through the investing procedure step by step. You also have access to a private conversation group where you can interact with and share ideas with other investors.
Who Is It For?
Resource Insider is for accredited investors who wish to take their investment to the next level by investing in high-potential, low-risk opportunities in the natural resources sector. The Insider's creators scour the globe for the most lucrative private placement opportunities in the mining and energy industries, then present them to you.
You can sign up to get instant access to this investment service on this page.
How Much Does It Cost?
The annual subscription fee for the Resource Insider publication is $3499, which must be paid in advance. However, due to their 30-day money-back guarantee, you may terminate your subscription prior to the expiration of 30 days if you determine that their resource is not worth the cost.
Is Resource Insider Legit Or Scam?
Resource Insider is legitimate and not a scam. Keep in mind that this product is owned by Capitalist Exploits, a reputable company with thousands of investors subscribing to their monthly newsletter. The publication is also written by the industry's most esteemed experts, thereby enhancing its credibility.
Pros & Cons
Before purchasing something, it is crucial to weigh the advantages and disadvantages. And now, in this Resource Insider review, we will examine the product's advantages and disadvantages.
The Pros
Excellent Reviews and Ratings
With a 4.8-star rating from 212 customer reviews, Capitalist Exploits' Resource Insider is portrayed as an extremely valuable resource on reputable platforms such as Trustpilot.
Owned By a Reputable Company
Capital Exploits, a highly regarded corporation, is the owner of Resource Insider. The company's founders are experts who provide tremendous value to their followers through publications such as the weekly newsletter and the Resource Insider. The organization hosts a monthly webinar in which members can pose questions about investments and receive immediate responses from Jamie and his team of investment experts.
Unconditional 30-day Money-back Guarantee
Their unconditional 30-day money-back guarantee and cancellation policy provide you with the option to terminate this Insider if Capitalist Exploits fails to fulfill its promise.
Opportunity to Make Huge Profits
After subscribing to this Insider, you have the opportunity to 6X your capital through asymmetric trading investments. As was previously stated, Jamie and Chris are seasoned investors who will always seek out high-potential opportunities for you. Consequently, the Resource Insider affords investors the opportunity to earn enormous profits.
Invest Alongside the Founders of Capitalist Exploits
You have the chance to invest alongside the experts themselves and acquire practical experience quickly. With their assistance and knowledge, you will quickly attain their level of investment expertise.
You will have access to private offers that are unavailable to the broader public. Consequently, you will have the opportunity to capitalize on lucrative deals unavailable elsewhere.
Click Here to Subscribe to the Resource Insider>
The Cons
Subscription Fee Must Be Paid Upfront
Some individuals find it unappealing that their subscription fee must be paid upfront.
There is no trial period, so there is no way to evaluate the product before purchasing it.
Only for Accredited Investors
The service is restricted to accredited investors, excluding millions of people.
Related: Palm Beach Research Group Reviews
Resource Insider Review- Conclusion
We sincerely hope you enjoyed our Resource Insider Review. The Resource Insider is one of Capital Exploits' most recent products designed to provide investors with practical investment advice. Despite the fact that an enormous upfront fee is required to subscribe to this product, the product's immense value justifies the enormous cost. If you are an accredited investor, we highly recommend subscribing to this insider, as you stand to benefit tremendously from its investment advice.
Get instant access to the Resource Insider, Click Here!