This Resource Insider review is about the investment product by Capitalist Exploits. Is it a scam or legit product? What investment opportunities will you benefit from by subscribing to it? How much does it cost? And lastly, what are its pros and cons? Find out the truth about this hyped Insider in this post where we also look at customer reviews and ratings to determine if it's the ideal resource for investors like you.
Overview-What Is Resource Insider?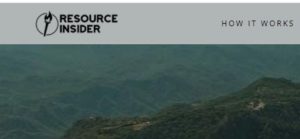 Simply put, Resource Insider is an online, subscription-based investment insider offered by Capitalist Exploits, a company that specializes in offering professional investment advice to avid investors. Laden with independent research, this product is targeted at high net worth and accredited investors. The publication promises lucrative, low risk investment opportunities for investors.
While most investors rely on FREE online platforms such as Google search and Youtube for investment tips, such online platforms mostly provide general information.  The fact of the matter is that you rarely find expert advice for free. Thus, you have to pay for products such as the Resource Insider to gain access to step by step guidance from investment gurus.
You can sign up to get instant access to the Resource Insider on this page.
Having said that, let's now dive in and find out the people behind the Resource Insider's success. Who are they and why do people trust them so much that they are willing to part with a huge amount of money to access their advice?
Individuals behind the Resource Insider
Resource Insider is the brainchild of two senior most founders of Capitalist Exploits, Jamie Keech and Chris MacIntosh.
Jamie Keech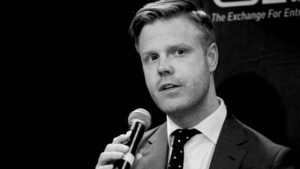 Jamie Keech is a degree holder in mining engineering. He's also an investment advisor and financier with several years of experience managing successful mining projects in the Americas, Europe and Asia. Based in Vancouver, Jamie has worked for various companies in Canada, including the Canary Extractive Industries, JDL Gold Corps, and Equinox Gold Corps. Also, he's the founder of Ivaldi Venture Capital (a capital provider and advisory services provider to the natural sector in Vancouver). Besides, Jamie is a co-founder of Resource Insider and the Capitalist Exploits Company.
Chris MacIntosh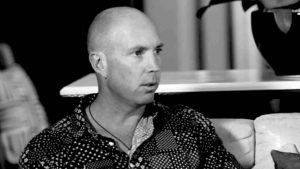 Chris MacIntosh is a professional investment advisor whose valuable services are sought after by family offices and high net worth individuals globally. In addition to overseeing deployment of a record $30 million into Venture Capital firms, Chris also managed to build multiple million dollar businesses in the investment sector–the most notable one being a real estate firm he built from scratch and sold in 3 years' time, returning 60X his initial capital. Moreover Chris is the founder of the financial publication website, capitalistexploits.at, which is responsible for producing the invaluable Resource Insider. He previously worked at Robert Flemings, JPMorgan, Invesco Asset Management and Lehman Brothers.
>>Learn More About Resource Insider  and Get Free Resources Here<<
How It Works and What You Get By Subscribing to It
To access the Resource Insider, you only have to subscribe by paying the 1-year subscription fee upfront. You will then be granted exclusive access to high potential investment opportunities in the natural resources sector and get alerts once an opportunity arises (hence no chance of missing a deal). As a subscribed member, you also gain access to professional research data conducted by mining engineers and expert investor's, mainly on mining and precious metals investments. What is more, you also get the opportunity to invest alongside the owners of Resource Insider who will take you step by step through the investing process. You also get access to a member's only private chat group where you interact and share ideas with like-minded investors.
Who Is It For?
Resource Insider is for accredited investors who wish to take their investment to the next level by investing in high-potential, low risk opportunities in the natural resources sector. Resource Insider creators explore the world carefully to find investment deals in the mining and energy sectors and avail to you the most rewarding private placement opportunities. You can sign up to get instant access to this investment service on this page.
How Much Does It Cost?
Resource Insider publication costs $3499 per annum, a subscription fee you are required to pay upfront. However, through their 30-day money back guarantee, you can cancel your subscription before 30 days elapse, in case you feel their resource is not worth the penny.
Is Resource Insider Legit Or Scam?
Resource Insider is legit and not a scam. What you need to keep note of is that this product is owned by Capitalist Exploits, a reputable company with thousands of investors subscribed to their monthly newsletter. The publication is also authored by industry's most trusted experts, which gives it more credibility.
Pros & Cons
It's extremely important to consider the pros and cons of anything before paying for it. And now, in this Resource Insider review, we look at the pros and cons of this product.
The Pros
Excellent Reviews and Ratings
Customer reviews and ratings on reputable platforms such as Trustpilot portray Capitalist Exploits' Resource Insider as an extremely invaluable resource with a 4.8 star rating from 212 customer reviews.
Owned By a Reputable Company
Resource Insider is owned by Capital Exploits which is a highly respected company. The founders of the company are professionals who offer immense value to their followers via their publications such as the weekly newsletter and the Resource Insider. The company holds a monthly webinar where members ask questions about investments and get instant answers from Jamie and his team of experts.
Unconditional 30-day money back guarantee
Their unconditional day-day money back guarantee and cancellation policy gives you the flexibility to opt out of this Insider should Capitalist Exploits not deliver their promise.
Opportunity to Make Huge Profits
Once subscribed to this Insider, you get the opportunity to 6X your capital by investing in asymmetric trading opportunities. As mentioned earlier, Jamie and Chris are expert investors and will always strive to find high potential opportunities for you. Thus, the Resource Insider presents an opportunity for investors to make Enormous profits.
Invest Alongside the Founders of Capitalist Exploits
You get the opportunity to invest alongside the experts themselves and gain fast hand experience. With their guidance and knowledge, you will be an expert investor like them in no time.
You will get exclusive access to private deals not available to the general public. Therefore, you will have the opportunity to maximize on lucrative deals not available anywhere else.
>>Click Here to Subscribe to the Resource Insider<<
The Cons
Subscription Fee Must Be Paid Upfront
Their subscription fee has to be paid up front, and some people find this unpleasing.
There's no trial period, hence no opportunity to test the product before paying for it.
Only for Accredited Investors
The service is designed for accredited investors only, thereby locking out millions of people.
Resource Insider Review- Conclusion
We hope that you enjoyed reading our Resource Insider Review. The Resource Insider is one of Capital Exploits' latest products aimed at providing practical investment advice to investors. Despite the fact that a huge upfront fee is required to subscribe, the immense value that comes with this product justifies the huge cost. If you are an accredited investor, we encourage you to subscribe to this insider, as you stand to gain massively from the investment advice in it.
Get instant access to the Resource Insider, Click Here!