How does US Gold Buyers operate? Is it a genuine company or a scam? Should you consider selling your valuables to them or search elsewhere? Learn all you need to know about them in our comprehensive US Gold Buyers reviews.
What Is US Gold Buyers?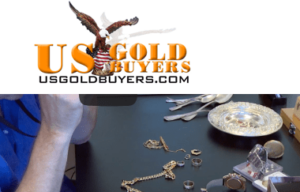 US Gold Buyers is a precious metals buyer and refiner headquartered in Boca Raton, Florida. US Gold Buyers purchases not only gold, silver, platinum, and other precious metals, but also fine watches, jewelry, diamonds, luxury designer handbags, and exotic automobiles. The company also offers collateral loans and guarantees the highest prices for your valuables. US Gold Buyers is distinguished from its competitors by its sophisticated refinery processes, designed to extract quality precious metals and offer you the best prices for your items.
US Gold Buyers Products & Services
They specialize in purchasing all varieties of precious metals, including rare coins and bullion, according to its official website. They purchase American Eagles, South African Krugerrands, 1-oz gold bars, Canadian Maple Leafs, Chinese Pandas, and U.S. rare coins.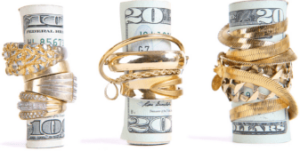 In addition to precious metals, the firm also purchases diamonds, antiques, fine watches, handbags, and automobiles. US Gold Buyers additionally provides collateral loans as one of its primary services.
Are Precious Metals IRAs Offered?
The firm does not sell precious metals or provide custody services; therefore, it cannot offer precious metal IRAs. If you want to open a gold or silver IRA, we recommend this top-rated company.
Company Info
Location:
Boca Raton, Florida
Address:
West Tower, 2300 Glades Rd Suite 360W, Boca Raton, FL 33431, United States
Year Founded:
2012
Managers:
Mr. Alex Fisher, President
Website:
www.usgoldbuyers.com/
Rating:
4.7/5
How Does It Work?
To sell items to US Gold Buyers, you must call their toll-free number to speak with a representative and describe the items you wish to sell. You will then be required to ship the items via FedEx to their location, where an evaluation will be conducted. If you accept the offer, payment will be deposited into your bank account or PayPal accounts the next business day.
US Gold Buyers Pros
Impressive Reviews and Ratings
US Gold Buyers has an impressive 4+-star rating on numerous prominent review websites, such as the Better Business Bureau, Yelp, and Trustpilot.
Innovative Refining Approaches
As previously mentioned, US Gold Buyers employs specialized refining methods to extract precious metal content, allowing you to obtain the best prices feasible.
The company provides free, insured shipping of up to $25000 for your items through FedEx.
Their website offers crucial information and frequently asked questions to help newcomers understand the sorts of metals they can sell to the company as well as the necessary shipping, assessment, and payment procedures.
US Gold Buyers Cons
Absence of a Live Chat Feature On the Website
They lack live chat, which, as you may be aware, is a crucial communication instrument in the modern business world.
Accreditation and Customer Reviews

US Gold Buyers has been accredited by the BBB since 2016 with a BBB rating of 4.78 out of 5 stars based on 18 customer reviews and zero complaints. They are rated 4.8 out of 5 stars on Trustpilot based on 102 customer reviews and complaints, and 4.5 stars on Yelp based on 12 client reviews. Trustlink and Business Consumer Alliance do not have any reviews or ratings for US Gold Buyers.
Is US Gold Buyers Legit or a Fraud?
The firm has been purchasing valuables from clients nationwide for nearly two decades. During that period, the company has never been found guilty of scamming customers and has never been sued. As a result, US Gold Buyers is unquestionably a legitimate business and not a scam.
Alternatives to US Gold Buyers
US Gold Buyers Reviews Conclusion
US Gold Buyers is a Florida-based precious metals purchaser and refiner of gold, silver, and platinum. In addition, the company purchases other valuables such as diamonds, antiques, fine watches, and so on. They also provide collateral loans of up to $2 million.
Despite excellent customer evaluations and ratings, a significant downside of US Gold Buyers is the absence of a live chat facility on their website, which impedes communication with clients.
Looking to open a precious metals IRA? Here's our top-rated gold & silver IRA firm>