Are you thinking about opening a precious metals IRA with Regal Assets or purchasing precious metals? Wait for a moment. Read our frank Regal Assets review first to see if they're a reliable firm to work with for investments.
To avoid being taken advantage of, you should go here to learn more about our Best Gold IRA Dealer before taking any action.
Overview- Who are Regal Assets?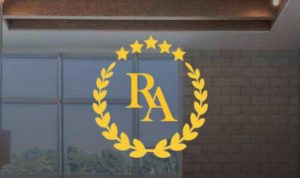 Established in 2009, Regal Assets is a precious metals company located in Waco, Texas. The company was founded by Tyler Callagher to help retirees protect their savings from economic uncertainties by investing in gold, silver, palladium, or platinum.
Scam Alert:  Currently, Regal Assets is being accused of defrauding its customers. Multiple complaints have been filed with the Better Business Bureau and other online platforms alleging that the company failed to deliver metals after receiving payment. According to the Better Business Bureau, many individuals have lost their life savings due to the company's fraudulent schemes. In response, customers have created a Facebook page titled 'Victims of Regal Assets' in an effort to compel the company to return their money. Several lawsuits are being lodged against the company as we speak. Take a peek at the BBB website screenshots provided below.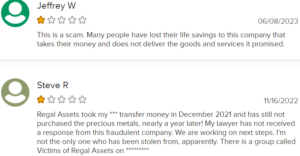 We advise that you find a different precious metals IRA company. Here is our recommended list of top-rated gold and silver IRA providers for 2023.
Regal Assets Contact Information
Headquarters: Waco, Texas
Address:
200 West Highway 6, 4th Floor
Waco, TX 7612
Management: Tyler Gallagher (CEO)
Regal Assets Products & Services

As aforementioned, Regal Assets helps you invest in precious metals as well as cryptocurrencies. Thus, the company offers you the platform to roll over your savings to gold or crypto.
Pay Attention: Before we go any further with this review!
Before deciding on a precious metals company to invest in, we always advise conducting adequate research. Before purchasing metals or opening a precious metals IRA, you must conduct exhaustive research because so many clients have been scammed by so-called "hidden fees." We recognize that selecting the right company is the most essential financial decision you will make in 2023; therefore, we have compiled a list of the 3 best precious metals IRA companies.
See Our 3 Best Precious Metals IRA Providers Here>>
Or get our free Gold investing kit from our top recommended firm on this page
Regal Assets IRA-Eligible Precious Metals
Regal Assets offers a wide range of IRA-approved gold, silver, platinum, and palladium. Here are some of their precious metals coins and bars.
Gold South African Krugerrand
Gold American Eagle
Gold Britannia
Silver Australian Kookaburra
Gold Austrian Philharmonic
Gold American Buffalo
Gold Chinese Panda
Gold Canadian Maple Leaf
Silver Canadian Maple Leaf
Silver Australian Koala
Silver Britannia
Silver American Eagle
Silver Austrian Philharmonic
Palladium Canadian Maple Leaf
Palladium Bar (1 oz.)
Palladium Bar (10 oz.)
Platinum Canadian Maple Leaf
Platinum American Eagle
Platinum Australian Koala
Regal Assets IRA-Eligible Cryptocurrencies
Regal Assets offers multiple options to choose from. Below is the full list of cryptocurrency products offered by the company.
Bitcoin
Aave
Basic Attention Token (BAT)
Bitcoin Cash
Bitcoin SV
ChainLink
Cardano (ADA)
Cosmos (Atom)
Ethereum
EOS
Dogecoin
Dash
Maker (MKR)
Litecoin
Icoin (ICX)
Ethereum Classic
Zcash
XRP
Tezos (XTZ)
Stellar (XLM)
OmiseGo (OMG)
Regal Assets Investment Packages
With many people having varied investment needs and goals, Regal Assets has come up with 4 different investment packages (portfolios) ranging from $25,000 to $250,000+ as described below.
Legacy Portfolio ($25,000)
This portfolio is for beginner investors of both metals and crypto.  It is designed with metals and crypto that have greater potential to generate immediate profits.
Kingship Portfolio ($50,000)
Kingship portfolio is designed to help you diversify a small percentage of your savings into metals and crypto. It is aimed at protecting you from inflation.
Dynasty Portfolio ($100,000)
Dynasty portfolio is custom-designed to offer the best returns as well as stability against inflation. It's meant to support an individual's retirement plan.
Coronation Portfolio ($250,000+)
This one is designed for high-net-worth investors seeking to build long-term wealth.
Regal Assets History & Management Team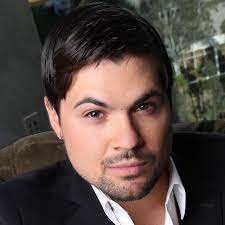 Regal Assets was founded in January 2009 by its current CEO Tyler Gallagher. According to Tyler's LinkedIn profile, his aim for creating the company was to help private and institutional wealth procure alternative assets such as precious metals and cryptocurrency for their investment portfolios.
Regal Assets Precious Metals and Crypto IRA Fees
The initial startup fee (for setting up an IRA account) is $0.  The annual administration fee is $100 (waived for the first year) and the annual storage fee is $150 (also waived for the first year), totaling $250. The minimum purchase amount is $10, 000.
Pros of Regal Assets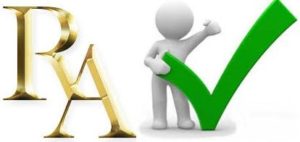 Regal Assets is among the few companies that offer segregated storage. This means that your commodities will be kept in a separate compartment as opposed to being mixed up with those of other investors. This gives you some sense of security.
A single fixed fee of $250 is charged for storage and administrative purposes, irrespective of the type of account, beginning on the second year of your investment (the first year's fee is waived).
Cons of Regal Assets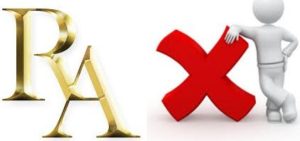 Multiple Customer Complaints
Multiple customer complaints accusing the company of fraud on Reddit, Trustpilot, the Better Business Bureau and Facebook.
Click Here To View Our Top Rated Gold IRA Companies>
Regal Assets  Complaints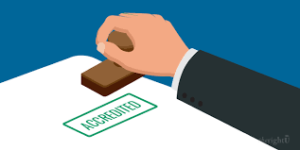 This Regal Assets review also examines the company's accreditation on reputable online platforms. Regal Assets has the lowest rating (F) on the Business Consumer Alliance (BCA) based on 57 reviews and 14 complaints, the majority of which accuse the company of defrauding them out of tens of thousands of dollars.
And according to reviews of Regal Assets posted on Trustpilot, the company has a dismal rating of 1.5 stars, and clients on the platform accuse the company of plundering their retirement funds. Essentially, Regal Assets is rated very unfavorably across all review sites we surveyed.
Regal Assets Lawsuit
Regal Assets Lawsuit? As previously stated, it is currently alleged that Regal Assets defrauded consumers of millions of dollars. Therefore, dissatisfied customers have banded together to sue the company, and current online reports indicate that lawsuits have been submitted against the company and its owners.
Regal Assets Alternatives
Still undecided on what precious metals company to invest in? Here are a few detailed reviews of some of our top Regal Assets alternatives.
Frequently Asked Questions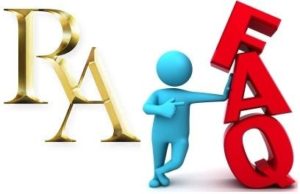 Can I store my investment asset (s) at home?
No, you cannot store your investment for yourself. IRS rules state that you must find a custodian to safely store the precious commodity for you.
What types of bullion are accepted for an IRA account?
Gold, silver, Platinum, and Palladium are all approved by IRS, but you can't just put any type of bullion in an IRA. IRS has set standards for the types of bullion that can be stored in an IRA account. The age and rarity of bullion coins do not make them IRA-worthy but the amount of pure gold in them is the determining factor. So, the type of bullion that is accepted in an IRA is one that meets the purity standards set by IRS.
Regal Assets Review-Conclusion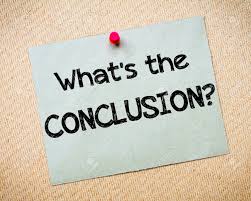 We hope you enjoyed reading our Regal Assets review. Investing your wealth in precious metals enables you to diversify your portfolio and avert risks, and knowing the best precious metals company to help you with your rollover is the first step.
Regal Assets was once the company of choice for many gold investors, but recent complaints and lawsuits are cause for concern. Thus, we have reviewed the finest alternatives to Regal, which you can view on this page.