If you are new to gold investing and probably wondering how a Gold IRA rollover is executed, this step by step Gold IRA Rollover guide will be of great help to you. Scroll down and read every bit and by the end of this brief post you will be equipped with the requisite knowledge to open a self-directed Gold IRA account.
You may also want to request your free Gold IRA Rollover Kit (a more comprehensive guide covering scams and other pitfalls) by clicking here.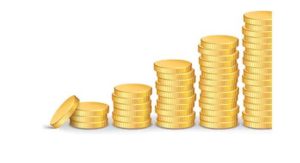 Why Consider Gold In the First Place?
I believe you can still remember the economic recession of 2008 and the financial mayhem it caused. As a matter of fact, some individuals still feel the pinch to date.
And economic experts have projected that a similar or even more severe recession could happen in the near future. Now, if you want to come out unscathed from such nasty economic downturns, gold must be among your investment options.
Keep note that gold is ever stable and tend to appreciate steadily over time, which means it will protect you from inflation, currency devaluation and other economic hazards.
What exactly is a Gold IRA Rollover?
A gold IRA rollover is simply the transfer of funds from your traditional IRA account or 401k to your Gold IRA account. This transfer can be expedited in 2 ways:
By Your IRA Custodian- Your current IRA or 401k custodian can simply transfer the funds to your new Gold IRA account. This is mainly achieved through wire transfer and is often a less risky rollover method.
By you- you have the option to withdraw the funds from your current IRA/401k and personally deposit into your new Gold IRA. This method is riskier and could land you in heavy tax penalties should you make a withdrawal before account maturity.
How Much Should You Invest In a Gold IRA?
The amount to be invested depends entirely on your investment goals. Are you buying gold because you want to diversify your portfolio and protect your wealth? Or you are investing in gold because you are chasing after profits?
It's not uncommon to see high net worth investors rolling over up to 50% of their portfolio to gold. Such avid investors do so in the hope that gold will one day hit $5000+ per ounce.
Thus, if you are a risk taker and a brave one for that matter, you can invest as high as 30-50% otherwise you should go for our minimum recommended amount of 10-20% of your total portfolio value.
Gold ETF vs. Physical Gold: Which One is better?
By now you are aware that you are at risk of running into problems if your retirement or investment portfolio is biased towards stocks and other volatile investment commodities. But what about Gold ETFs, are they comparable to physical gold IRA investment?
The short answer is no. Gold ETFs are as volatile as stocks and bonds, thus, physical gold is the only recession-proof investment asset.
Let's now move on to the main steps to a successful gold IRA rollover:
First Step: Find a Trustworthy Gold IRA Custodian
If you choose a bad company, chances are you will get scammed even before you start, or worse still find yourself losing money later on.
Reputable companies in the USA have the highest ratings on platforms such as the BBB and BCA. They also tend to have fewer customer complaints and have a proven track record of executing successful IRA rollovers.
You should also ensure that the company is legally registered to offer Gold IRA services and should be in a position to safeguard your investment by:
Providing a secure storage vault
Recommending trusted gold dealers so that you don't fall for scammers who sell IRS-unapproved gold coins and bars.
Second Step: Authorize Funds Transfer
Once you've found a reputable Gold IRA provider and opened a Gold IRA account, it's time to transfer funds from your current IRA/401k account to them. You can achieve this through either of the two transfer procedures we mentioned above.
Note: a lot of paperwork is required before you move your funds to the new location. That is why choosing a great company that will help you process the documents within a short time is crucial. Our recommended company, Goldco can do this within 24 hours.
Third Step: Purchase Physical Gold for Your New Account
After funding your account, you can now proceed to buy physical gold for your IRA. Most custodians know reputable dealers and will recommend them to you. But there's a catch…
Not every dealer has IRA-worthy precious metals. Some will sell you numismatic coins whose purity standards fall below the 99.9% prescribed by the Internal Revenue Service (IRS). Thus, you need to be careful.
Some of the few IRS –approved bullion include American Gold eagle, American Silver Eagle, Canadian Maple Leaf and a few others. Meeting IRS rules should not be an issue provided you chose a reputable company who will definitely direct you to a reputable gold dealer and guide you throughout the entire process.
Final Step: Complete the Necessary Paperwork and You Are Done
Complete the necessary paperwork and you are done. Your Gold IRA custodian will send your gold to a secure vault for safe-keeping.
Conclusion
We hope that our Gold IRA Rollover guide was helpful and will help you navigate your Gold investment journey safely.
And now that you know how a gold IRA rollover works, why not take the bold step and safeguard your wealth against future recession?