In the fascinating world of numismatics, where history and currency intersect, finding a trustworthy coin dealer is crucial for both seasoned collectors and newcomers alike. One such player in the market is Bonanza Coins, based in Silver Spring, Maryland. Founded by Julian Leidman, a seasoned professional with over 50 years of experience in numismatics, the company offers a wide array of gold and silver coins, along with various related services. This review aims to delve into Bonanza Coins, examining its products, accreditation status, and the overall experience it provides to customers.
What Is Bonanza Coins?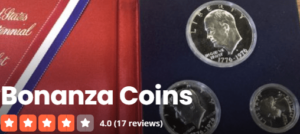 Bonanza Coins is a well-established coin dealer located in Silver Spring, Maryland. Julian Leidman, the founder, boasts an impressive track record as a professional numismatist for over five decades. His expertise is evident through his lifelong membership in the American Numismatic Association (ANA) and the prestigious Lifetime Achievement Award presented by the Professional Numismatists Guild (PNG). The company takes pride in offering a broad spectrum of services, ranging from free coin appraisals to providing counsel to collectors, dealers, and corporations on various aspects of the numismatic business.
Bonanza Coins Products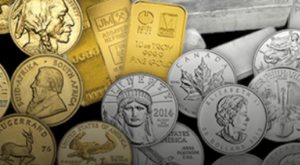 The heart of Bonanza Coins lies in its extensive range of products. The company deals in a diverse selection of gold and silver items, including US Coins, World Coins, Currency, Exonumia, Supplies, Fine Jewelry, and more. This wide variety caters to the diverse preferences of collectors and investors, establishing Bonanza Coins as a one-stop destination for those seeking quality coins and related items.
How Does It Work?
Bonanza Coins offers multiple avenues for customers to make purchases. The user-friendly website presents an intuitive catalog complete with pricing information and a seamless checkout process. This is particularly advantageous for online shoppers, providing a hassle-free experience. For those preferring established online marketplaces, Bonanza Coins also operates stores on both eBay and Amazon, offering additional convenience and trust through these platforms. Alternatively, customers can visit the physical premises in Silver Spring, Maryland, for a more traditional buying experience.
Pros of Bonanza Coins
Bonanza Coins boasts several strengths that contribute to its appeal in the numismatic community.
Wide Selection of Products
The company's extensive product range caters to the diverse interests of collectors and investors, ensuring there is something for everyone.
Julian Leidman's extensive experience since 1961 in the coins trade adds credibility to Bonanza Coins. His industry recognition and awards reinforce the company's commitment to professionalism.
The intuitive website design enhances the overall customer experience, making it easy for users to browse, select, and purchase items.
Operating on eBay and Amazon provides customers with more options to make purchases, further expanding the reach of Bonanza Coins.
The inclusion of various payment methods adds flexibility for customers, accommodating different preferences and ensuring a smooth transaction process.
Cons of Bonanza Coins
Despite its strengths, Bonanza Coins is not without its drawbacks.
One notable absence is accreditation from the Better Business Bureau (BBB). This lack of accreditation may raise concerns for some customers who prioritize dealing with businesses that meet BBB standards.
The scarcity of online reviews may make it challenging for prospective customers to gauge the experiences of others, potentially affecting their confidence in the company.
Lack of Live Chat Support
In an era where instant communication is valued, the absence of live chat support on the website might be viewed as a limitation in terms of customer assistance.
Is Bonanza Coins Legit?
The legitimacy of Bonanza Coins is supported by the extensive experience of its founder, Julian Leidman, and its longstanding presence in the numismatic industry. The company's diverse product offerings, coupled with its various services, further validate its legitimacy. However, the absence of BBB accreditation and limited online reviews may raise some questions for discerning customers. It's essential for potential buyers to conduct thorough research and possibly seek recommendations from other collectors before making significant purchases.
Similar Reviews
Bonanza Coins Reviews- Conclusion
In conclusion, Bonanza Coins presents itself as a reputable player in the numismatic field, led by the experienced Julian Leidman. The company's diverse product range, user-friendly website, and presence on major online marketplaces contribute to its appeal. However, the lack of BBB accreditation, sparse online reviews, and the absence of live chat support should be considered by potential customers. As with any significant investment, due diligence is advised, and prospective buyers should weigh the pros and cons before engaging with Bonanza Coins.