Due to the likelihood of a recession in 2024, precious metals such as gold and silver are gaining in significance for those seeking to preserve their wealth. Therefore, we advise you first to locate a reputable precious metals dealer. Is Allen's Coin Shop among the authorized coin dealers? Our Allen's Coin Shop reviews will tell us. Without further ado, let's start.
What Is Allen's Coin Shop?

Allen's Coin Shop is an Ohio coin dealer located in Westerville. The company was founded in 1959 to primarily service central Ohio residents. According to the Better Business Bureau, the company was established in February 1976, making it one of the earliest coin dealers in the United States. Allen's Coin Shop operates from both its Westerville storefront and its official website, which was launched in 1997. Continue reading our Allen's Coin Shop review for more information.
Allen's Coin Shop Review Summary
Location:
Westerville, Ohio
Address:
399 S State St, Westerville, OH 43081, United States
Year Founded:
1959
Management:
Mr. Edgar Allen Karn, Owner
Website:
www.allensinc.com
Rating:
3/5
Allen's Coin Shop Products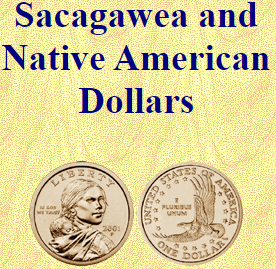 Due to its many years in business, Allen's Coin Shop has been able to earn the trust of a vast number of customers. In order to meet the requirements of their expanding customer base, they have also acquired a vast selection of products. Their products consist of United States Coins, Canadian Coins, Mint Errors, Collector Supplies, Coin Key Chains, Coin Jewelry, Paper Currency, Collector Supplies, Silver Bars, and Rounds, among others. Listed below are some examples of their available products.
Commemorative Half Dollars
Bust Dollars
Seated Liberty Dollars
Trade Dollars, Morgan Dollars
Canadian Dimes
Canadian Gold Coins
Canadian Provincial Coins
Roosevelt Dimes
Mercury Dimes
Does Allen's Coin Shop Offer Gold and Silver IRAs?
We were unable to locate any IRA-eligible bullion on Allen's Coin Shop's website while compiling this review. In addition, the website makes no mention of precious metals IRAs or partnerships with IRA custodians, leading us to conclude that Allen's Coin Shop does not offer gold or silver IRAs. If you wish to safeguard your retirement assets with a precious metals IRA, you may wish to investigate our top-rated gold IRA Company on this page.
How It Works
You have two options for ordering Allen's Coin Shop products: visiting their physical location for a one-on-one transaction, or using their website. If ordering online, begin by perusing their catalog and selecting the items you desire. Once you are satisfied with your selections, you can place your order via phone or via their secure online purchasing cart. Among the acceptable payment methods are Visa and MasterCard, among others. The business ships packages via Parcel Post, UPS, or Registered Mail.
 Pros of Allen's Coin Shop
Numerous Years In Business
Allen's Coin Shop has been in business for over sixty years. Managing an enterprise for this long is no small accomplishment.  It indicates that the company is managed by highly regarded individuals who, in addition to providing exceptional products and services, devise sustainable marketing strategies.
They offer a wide variety of products, including coins, paper currency, stamps, and various supplies. This provides a tremendous opportunity for the company's customers to purchase all of their desired items under one roof.
30 Day Unconditional Guarantee
Allen's Coin Shop guarantees that every item is authentic and as described. If for any reason you are not satisfied with one of their products, you may return it within 30 days for a full refund or replacement.
Cons of Allen's Coin Shop
The organization's website is outdated, with cluttered navigation and minimal product information. Regarding the company's history and philosophies, the About Us page contains very little information. Consequently, Allen's Coin Shop makes it exceedingly difficult for online customers to choose products and place orders.
Lack of Online Reviews and Ratings
Allen's Coin Shop lacks considerable online reviews, including on prominent consumer protection websites such as the Better Business Bureau, despite operating for over six decades. This genuinely reflects poorly on their reputation.
Despite having opened its BBB file in 1967, Allen's Coin Shop is not BBB-accredited. This is another significant disadvantage that prevents us from recommending the company to our followers.
Precious metal IRAs are crucial for portfolio diversification and wealth preservation. Unfortunately, Allen's Coin Shop does not provide these services; therefore, you must look elsewhere. Here you can view our top-rated precious metals IRA provider.
Accreditation and Customer Reviews

In this part of our evaluation, we are going to examine Allen's Coin Shop reviews on online review platforms. Allen's Coin Shop has received one complaint in the past three years, but there are no consumer reviews or ratings on the Better Business Bureau website. They have a 3.6-star rating on Yelp based on nine customer reviews and complaints. The company is not rated or reviewed by Business Consumer Alliance, Trustlink, or Trustpilot.
Frequently Asked Questions
Is Allen's Coin Shop Legitimate?
Allen's Coin Shop has been in business for over 60 years, making them not only legitimate but also dependable. Their credibility is only undermined by the absence of reviews and evaluations.
How Much Shipping Fees Does Allen's Coin Shop Charge?
The company charges $7.95 for shipment via UPS or Parcel Post and $20 via registered mail.
Alternatives to Allen's Coin Shop
Allen's Coin Shop Reviews Summary
Allen's Coin Shop is a coin dealer based in Westerville, Ohio. Central Ohio residents have had access to the company's extensive selection of rare coins, numismatics, and other products for more than six decades. The company launched its online store in 1997, extending its consumer base well beyond Ohio.
Allen's Coin Shop's credibility is undermined by the absence of BBB accreditation and insufficient reviews and ratings on a number of consumer protection websites, despite the company's extensive product and service selection. In addition, Allen's Coin Shop does not offer precious metal IRAs, which are necessary for protection against economic upheaval.