With its diverse and distinctive products and services, Gold Bullion International has become a household name in the financial planning industry. However, is Gold Bullion International a scam or a legitimate company? If you are looking for more information about Gold Bullion International's products and services, you have come to the right site. This Gold Bullion International review will analyze their products, services, fees, customer feedback, and more to help you make an informed investment decision.
What Is Gold Bullion International?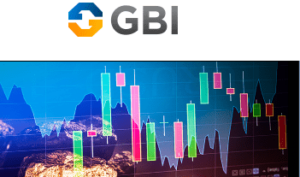 Gold Bullion International is a financial planning firm founded in 2009 by veterans of the financial industry with decades of experience at the best investment firms. The company's mission is to use technology to facilitate simple, secure, and profitable access to precious metals. Their digital infrastructure is intended to connect you to a global network of liquidity providers and safe depository institutions. You can buy, trade, and store precious metals through their platform using your existing accounts and trading systems.
Are Precious Metals IRAs Offered?
Gold Bullion International does offer precious metal IRAs; however, we were unable to ascertain their IRA fees and other expenses during our investigation for this review. In addition, their website does not list the custodians or depositories with whom they collaborate to provide the service. Click here to view our recommended gold and silver IRA providers who conduct themselves in a completely transparent manner.
Gold Bullion International Review Summary
Location:
New York City, New York
Address:
750 3rd Ave #702, New York, NY 10017, United States
Year Founded:
2009
Management:
Mark C. Scher, President
Website:
www.gbi.co/
Rating:
3/5
Gold Bullion International Products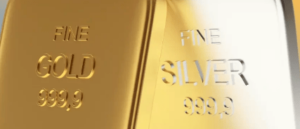 Gold Bullion International offers primarily precious metals like gold, silver, palladium, and platinum. They offer bars and coins of various denominations to meet the investment requirements of all customers. Through their platform, you can select the most suitable metals for your portfolio and store them in independent, fully-insured vaults or delivered directly to your door.
How to Get Started
To get started at Gold Bullion International, you must first comprehend the business's operations. You can find the majority of important information on their website, including information about their history, products, and services, among other things. To order or sell products, you must contact the company, as they do not offer an online transaction platform at this time. You can coordinate with their sales representatives to place orders and have items delivered to secure storage facilities or to you directly.
Pros of Gold Bullion International
Gold Bullion International has devoted significant resources to developing a cutting-edge trading platform that is integrated with the United States, Asia, and Europe's leading wealth managers, custodians, banks, and e-commerce companies.
Having worked for leading investment firms, the company's founders have a solid foundation in financial planning and wealth management. For example, its president, Mark C. Scher, a graduate of Rutgers University, was a senior manager at Merrill Lynch for nearly two decades.
They have a 'Resources' section on their website where you can learn a great deal about their products and how to get started. This is fantastic because it helps novice investors comprehend how the platform operates and saves a great deal of time.
Their products include an extensive selection of IRA-eligible silver, gold, platinum, and palladium bars and coins.  This allows the company to serve a diverse clientele, including global wealth managers, registered investment advisors, institutional investors, and gold retailers.
Cons of Gold Bullion International
Lacks Reviews and Ratings
Gold Bullion International lacks reviews and evaluations on the vast majority of online review platforms, such as the Better Business Bureau, Business Consumer Alliance, and others, which reflects poorly on its reputation.
They lack a product catalog from which to select your desired items. To inquire about product availability and pricing, you must submit an online form or call the company, which can be time-consuming and inconvenient.
During the investigation for this Gold Bullion International review, we were unable to locate a live chat feature on their website. Generally, we favor businesses that include a live chat feature on their websites, as it enhances customer communication.
As we've already stated, Gold Bullion International's website provides scant details about product pricing. This necessitates that customers contact the company for information such as product pricing and availability, which is a tedious process.
Do you intend to open a precious metals IRA? Here is our top-ranked company.
Accreditation & Customer Reviews

Gold Bullion International reviews on online platforms are quite scant. The company lacks customer reviews on the vast majority of online review platforms, with the exception of Glassdoor, where they have earned a rating of 3.5 out of 5 stars based on only 6 employee reviews. They have neither Better Business Bureau accreditation nor reviews on Trustpilot, Trustlink, Yelp, or the Business Consumer Alliance.
Frequently Asked Questions
Is Gold Bullion International Legitimate?
Gold Bullion International is an absolutely legitimate company founded by financial industry veterans. They have been in business since 2009 offering top-quality products and services.
Is Gold Bullion a Good Investment?
The majority of individuals view gold bullion as a low-risk investment and refuge against inflation and economic downturns. Gold bullion has disadvantages that you must consider, such as the fact that it does not generate high returns in a brief period of time. In addition, gold bullion, like any other investment, entails inherent risks that you must consider. Before making any significant investment decisions, you should always consult your investment advisor.
Does Gold Bullion International Offer Storage?
The company claims to provide secure, fully-insured storage vaults but does not specify where these vaults are located. You must contact them in order to learn more about their storage options and costs.
Alternatives to Gold Bullion International
Gold Bullion International Review Conclusion
Gold Bullion International is a financial planning service provider based in New York City, New York. They provide an extensive selection of gold, silver, platinum, and palladium coins and bars, as well as cutting-edge technology to facilitate trading on their platform. The company is managed by highly accomplished investment advisors with extensive experience at leading investment firms.
Negatively, Gold Bullion International lacks online client reviews and ratings. In addition, they lack an online product catalog and a live conversation feature, making the ordering process and communication somewhat cumbersome.